An increasing number of Europeans are turning to firearms and other self-defense weapons to protect themselves, according to a Reuters report. Many have attributed the spike in permits to heightened fears caused by recent terrorist attacks.
Applications for gun permits are climbing in at least three European countries, according to figures cited by Reuters.
In the Czech Republic, the number of gun permit holders grew by almost 6,000 to nearly 300,000 in the first five months of 2016.
The report comes after Czech President Milos Zeman announced he was in favor of residents owning firearms in the wake of the Munich mall shooting in July.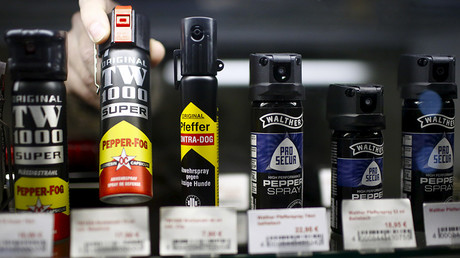 "Citizens should be able to arm themselves…in order to be able to act against these terrorists," he told TV Nova at the time.
Switzerland has also seen a drastic rise, with all 12 cantons which responded to a Reuters inquiry reporting an increase in gun permit applications in 2015. Interim 2016 figures show a further rise.
Gun sellers in Austria also said that interest in weapons grew after a large number of refugees arrived in the country via the now-closed 'Balkan Route.'
"Fear is very much a driving force," said Robert Siegert, a gunmaker and the weapons trade spokesman at the Austrian Chamber of Commerce. "That's what we keep hearing from salespeople in shops."
Although the firearm trend does not seem to be taking place in Germany – the site of a number of recent attacks by terrorist-connected or mentally ill people – residents there are opting for less lethal self-defense weapons such as blank guns and pepper spray. Permits for carrying such devices have risen almost 50 percent.
But the number of Europeans opting for firearms and other self-defense weapons could be even higher, as there is no up-to-date data at the European level. Instead, such numbers must be released by national and regional authorities, and those figures are not always comprehensive or comparable.
Why the rise?
An official reason for the spike in sales has not been published, but some have speculated that recent terrorist attacks in Europe are behind the purchases.
"There's no official explanation for the rise, but in general we see a connection to Europe's terrorist attacks," Hanspeter Kruesi, a police spokesman in the Swiss canton of St. Gallen, told Reuters.
Those thoughts were echoed by Daniel Wyss, who is president of the Swiss weapons dealers' association and runs his own gun store.
https://www.rt.com/news/357002-firearms-europe-spike-permits/