Local News Paints Antifa's Moldylocks as a Victim | VERY Fake News
Her real name is Louise Rosealma, her porn alias is Venus Rosales.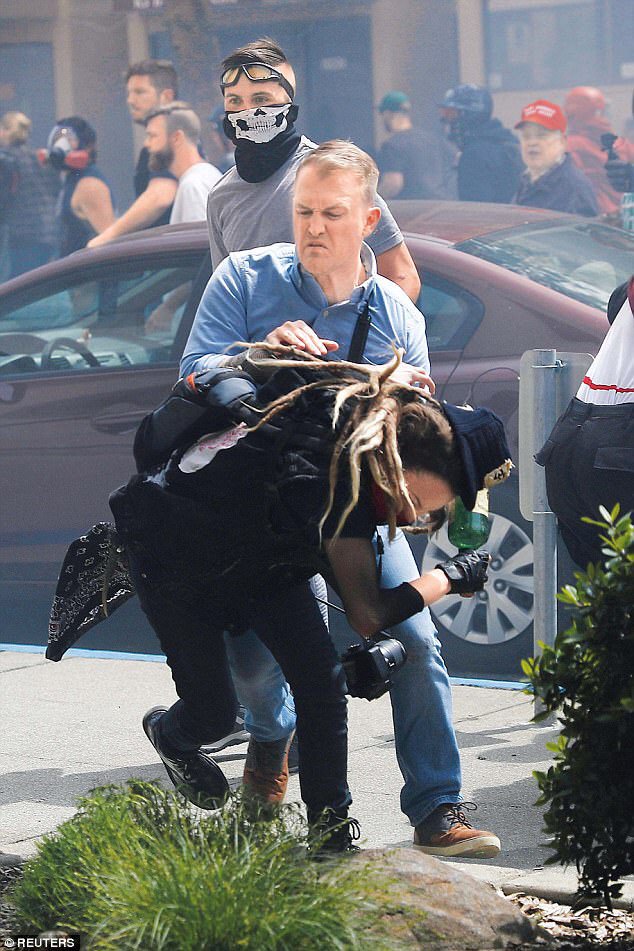 Nathan Damigo did nothing wrong!
This innocent young antifa was simply trying to find a recycling bin for her glass bottle, and a Trump supporter mercilessly ambushed her!
Richard Spencer discusses the protests and street battles that occured in Berkeley, California, on April 15, 2017
Local News Paints Antifa's Moldylocks as a Victim | VERY Fake News
The Man Who Mowed Down "Moldylocks"
Nathan Damigo – What Really Happened at the Third Battle of Berkeley