Exclusive: Four teenage girls have so far reported being raped among 30 potential victims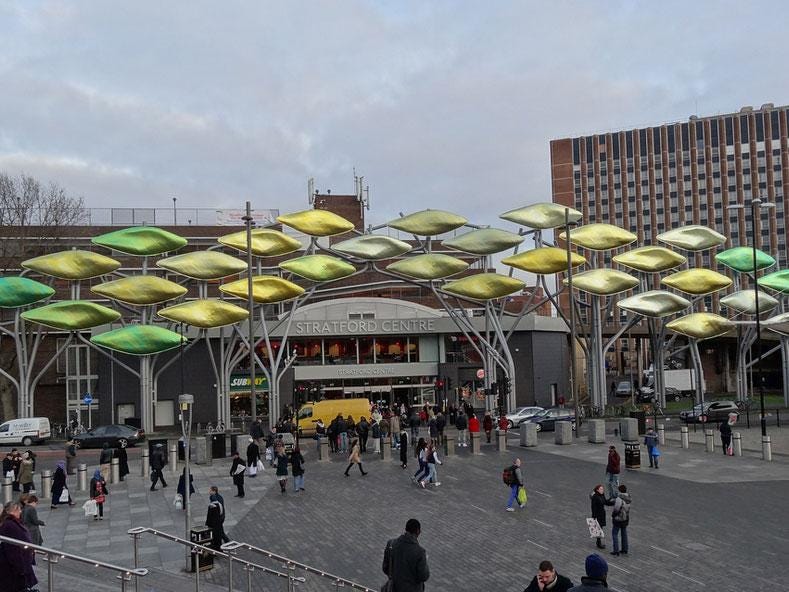 Police believe they have exposed a new grooming gang in London as officers warn widespread abuse is taking place across the country.
Four girls between the age of 13 and 15 have reported being raped by a group based around a McDonald's in Stratford, triggering a crackdown that has so far identified at least 30 potential victims.
Here are a few more examples, that I have posted on this blog the last year or so:
The dark side of multiculturalism. Muslims raped white children in the U.K. on "industrial scale"
England and Wales have the highest number of violent sex crimes including rapes in Europe
Vile sexual predator, 33, who prowled north London with viagra and knock-out drug GHB then raped a woman he followed home is jailed for 12 years – after he used her bank card in McDonald's
Suspected gang member arrested for three schoolgirl rapes but BAILED each time by police
Polackistan career criminal Robert Chodyra punched and raped his terrified victim during a three-hour ordeal of 'cruel, sadistic, prolonged, repeated torture'.
Child migrant rapes a 5-year-old boy & is let off with a 'rehabilitation order'. A student sends an 'abusive' tweet & is sent to jail.
Twelve more men 'who raped eight girls under 16' are charged in new probe into "Asian" sex gangs in Rotherham
I was raped by THOUSANDS of men from the age of just 14, says victim of "Asian" grooming gang
Manhunt launched after 14-year-old girl raped in Greenwich park
Gang members 'filming rape attacks on schoolgirls as young as 13 in south Birmingham'
Five-year-old girl raped by man, 41, in terrifying attack in south London
Girl, 15, raped twice in one night by separate attackers in Birmingham
Lost 16-year-old girl 'was gang-raped by kebab shop owner and three others in flat over the takeaway after she asked them for directions'
Three members of a Somali sex gang who groomed, raped and subjected vulnerable British schoolgirls as young as 14 to 'violent and horrible' abuse are jailed for 32 years
COLORED RACIST RAPE GANG – WHITE VICTIMS