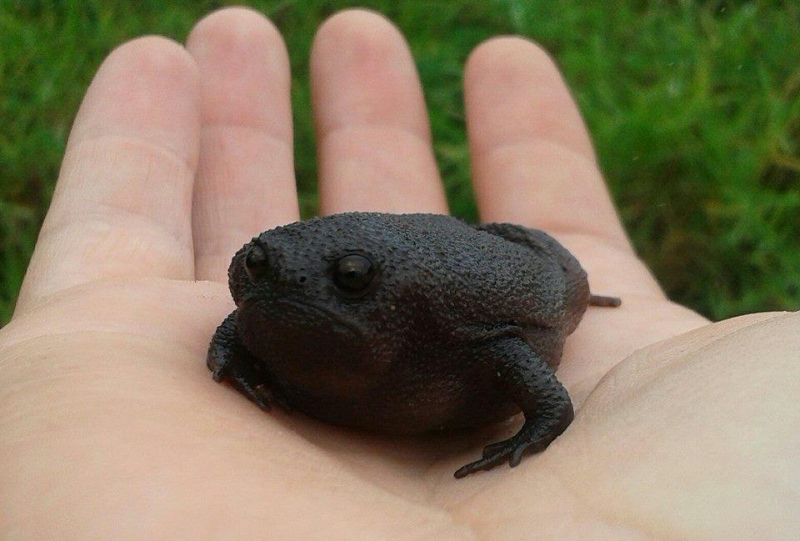 Distribution and habitat
The species is only found on the southern slopes of the Cape Fold Belt from Swellendam to the Outeniqua Mountains, at elevations of up to 1000 m. It inhabits fynbos and forest fringes and does not require the presence of open water.
Physiology
Black rain frog young show direct development. The frog keeps its tail as it evolves from a tadpole to a mature frog. Shortly after growing legs, the juvenile is in constant competition with its siblings.
Behavioral Adaptations
The Black Rain frog likes to create tunnels up to 150 mm deep. It can blow itself up like a balloon, as a defense mechanism to make itself harder to be eaten. It does this while tunneling, in order to prevent itself from being removed.