GRENAA Shipyard is a Danish repair yard. The shipyard, established in 1934, is located in Grenaa.
Until 1968, the yard was exclusively a wood-ship yard, but in 1968 the yard also began repairing steel ships. In August 1977, the end of new construction, after the cutter Villads Haubo had been launched.
Today the shipyard is excluded repair yard, where there is work on wood, steel and fiberglass. The yard services around 120 ships on their slipways each year while keeping along the yard's mounting bridge, repaired and modernized research ship types.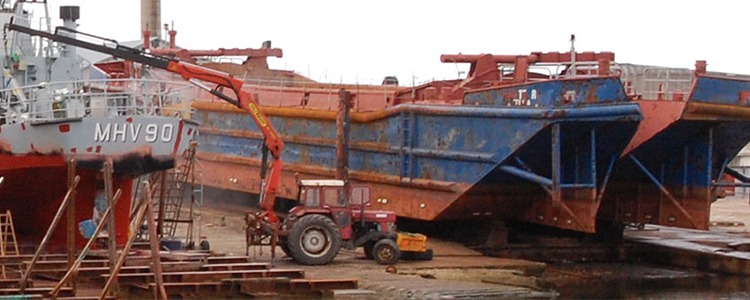 The yard has three bedding facilities.
Lifting
capacity
:
approx
.
500
tonnes
Lifting
capacity
:
approx
.
150
tonnes
Lifting
capacity
:
approx
.
300
tonnes
Grenaa
(or
Grenå
) is a
Danish
town and seaport on the east coast of the
Jutlandic
peninsula. Tourism, education and commerce are important sectors in the economy of Grenaa. It is the only larger town on
Djursland
. Grenaa is the municipal seat, and the largest town, in
Norddjurs Municipality
, which covers the northern half of Djursland.
Grenaa was first mentioned in 1231. It was granted the status of a
market town
in 1445.