The yard was put on the world map with a comprehensive series production of Coasters. 232 ships were delivered from the
North Sea shipyard
over the years.
It has a population of 9,717 (1 January 2014).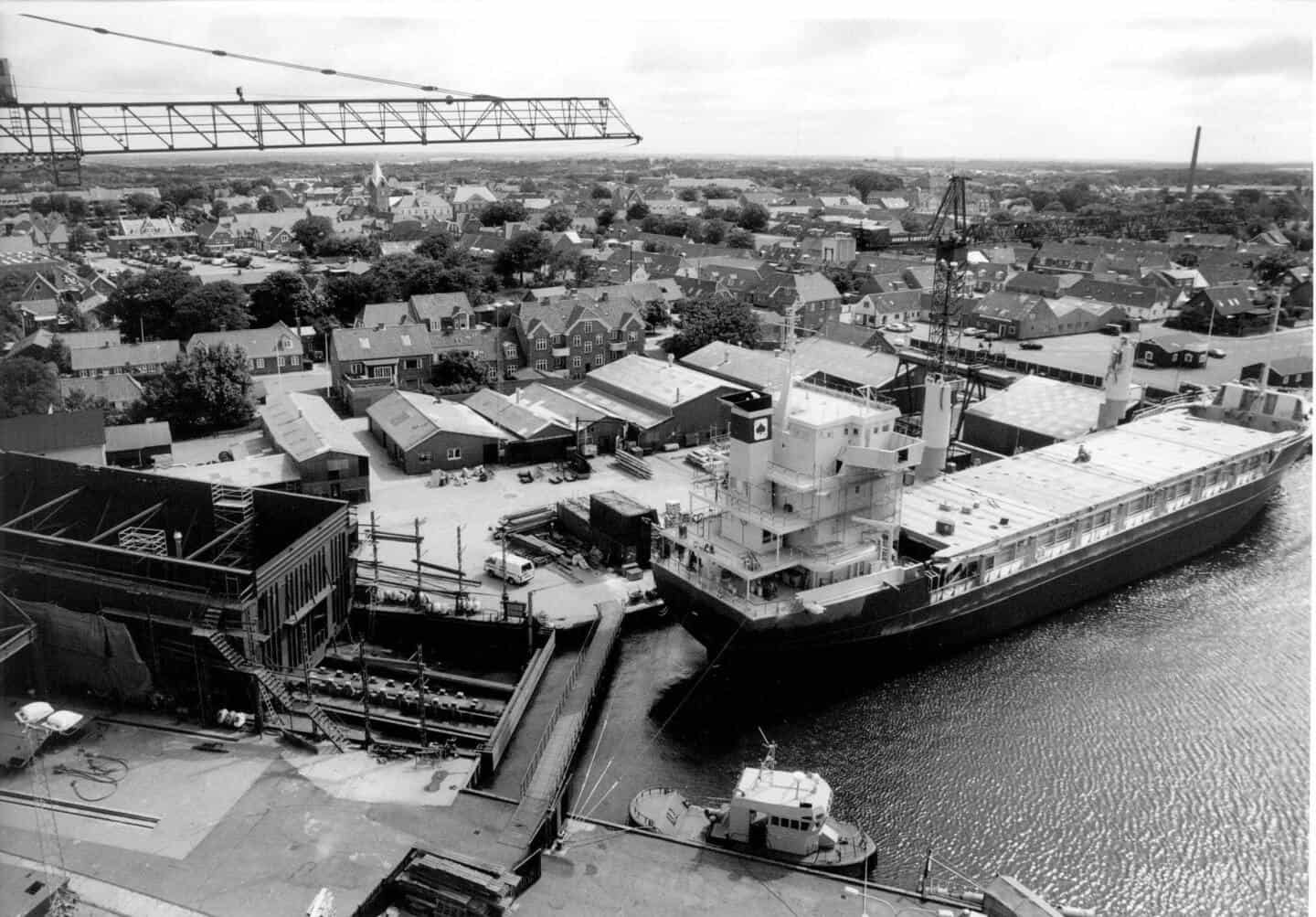 Archeological finds suggest that the town was founded in the 13th century. At that time it was the only real harbour town along the Danish west coast, being sheltered from the North Sea by the wall of Holmsland Dunes (Holmsland Klit).
In the 17th century, the strait connecting Ringkøbing Fjord to the North Sea began to move south under the influence of wind and tide; soon it was no longer navigable. Ringkøbing was cut off from the sea until the beginning of the 20th century, when a new channel was built at the town of Hvide Sande, in nearby Holmsland municipality.
The name Ringkøbing means "The market town near Rindum". By the 11th century, a church had been built in the small village of Rindum. The village is probably even older. Evidence of settlements dating back as far as the 6th century has been found.
At the end of World War II, Ringkøbing was involved in the British testing of captured German V-weapons. British soldiers, including radar experts from the British Artillery Regiment, were stationed there in October 1945 to monitor the accuracy of weapons fired from a base in Cuxhaven, Saxony, Germany. The tests were part of the post-WWII justice process, to establish whether the use of V-weapons constituted indiscriminate killing of civilians. In fact, they proved to be very accurate, and the Germans escaped this charge.