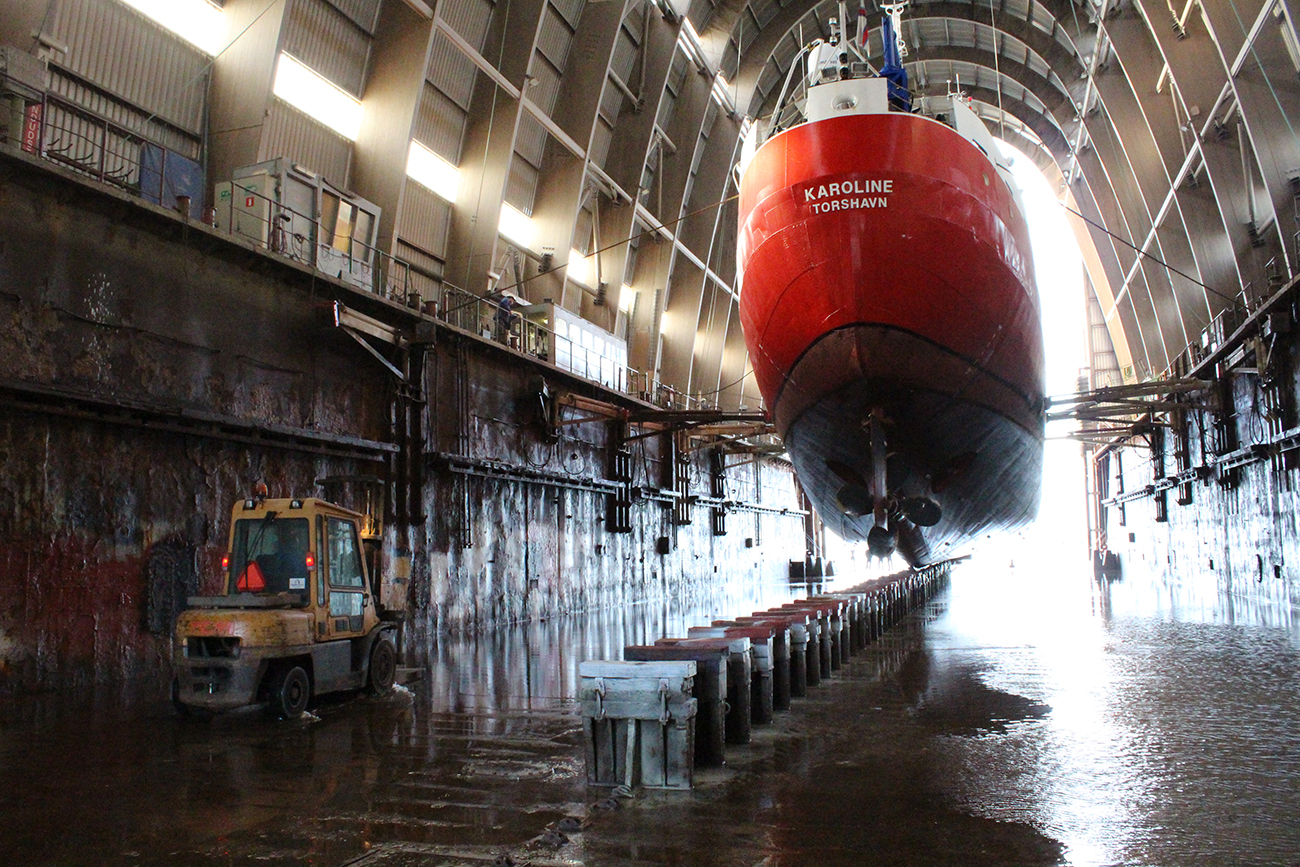 At Hirtshals Yard we have specialised in dockings, repairs and services for fishing boats, small and medium-sized supply ships and tug boats for the offshore industry. However, we are also able to carry out planned maintenance, surface treatment and carry out emergency work on larger vessels along the quay.
In our covered, floating dock we are able to repair and carry out surface treatment on ships under optimal conditions
– without the risk of being delayed by the weather. Surface treatment encompasses, for example, sandblasting, metal coating and painting, and is carried out under controlled environment conditions.
Max lifting capacity 2300 tonnes

Max length 82 meters

Max width 16,5 meters

Max draft 6,5 meters
Visit Hirtshals Yard: hirtshalsyard.dk/
German WWII
bunker
near Hirtshals