Old pictures from Sakskøbing
See pictures from Sakskøbing Shipyard here
See list of ships built at Sakskøbing Shipyard here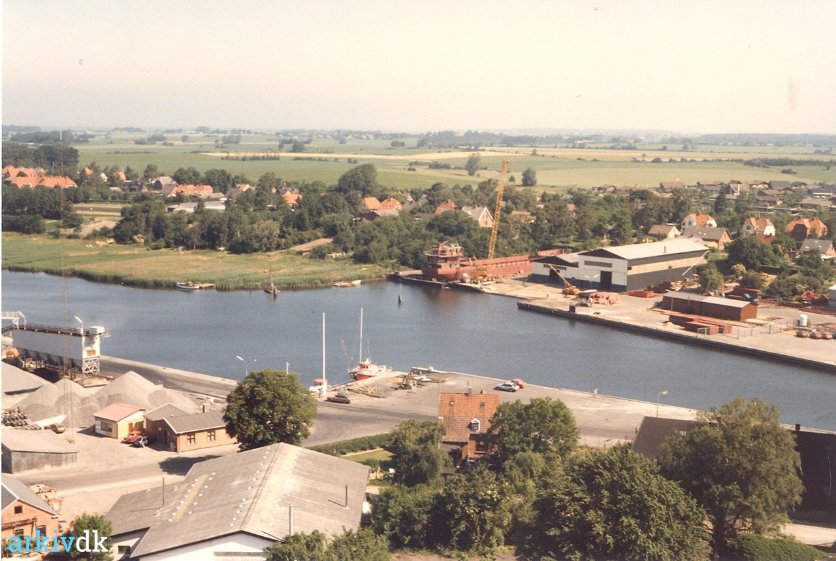 Bredgaard Værft (english) is one of the leading boatbuilder´s yards in Denmark.
The main production consists of boats made of hand-rolled fibre glass. Since the very beginning in 1965 and throughout the years we have manufactured a great number of boats of any type and size and have a great expertise in fibre glass productions.
All our products are made by hand-rolled fibre glass. However we do have an interest in protecting our environement and creating healthier and better working conditions for our staff, and have now introduced another procedure to our production potential; vacuum founding, where styrene steams are reduced up to 90%. Furthermore you will have a much more stronger and solid hull and a higher percentage of glass by using vaccum founding.
Our range is very wide – from vessels for fishing for a livelihood and passenger ships to yachts, trolling boats etc. All our boats are unique and differ from other boat manufactures as we take the needs and wishes of each client as our starting point. During the drawing process the client will be involved and in concert with professionel naval architects the optimal boat construction will be designed. Our whole range of boats can be produced as semi-manufactures and complete boats.
Besides new constructions the yard can offer services such as repairs, rebuildings, extensions of existing boats and other founding assignments like fibre glass parts for the windmill industry, mannequin dolls, bathing pools etc. Our comprehensiveness makes it possible to solve any kind of fibre glass works.
We use only raw materials of high quality which is reflected in the long life and high resale price of our products. Throughout the years we have built up a solid co-operation with our sub-contractors and can offer all well-known and popular brands of engines, electronics, stainless steel, saving equipments etc.
Our company is a well-known yard in Scandinavia and is authorized for fibre glass production by:
The Danish Maritime Authority
Lloyd´s Register
SeeBG (Ship Safety Division)
Our products are solid, hard-wearing, detained by weather and fullfill all demands to eg. safety, noise and fire.

At Bredgaard Baadevaerft we give you pride of place.
To make a product of high quality which fullfills your wishes and needs is our main object.
The water tower in Sakskøbing.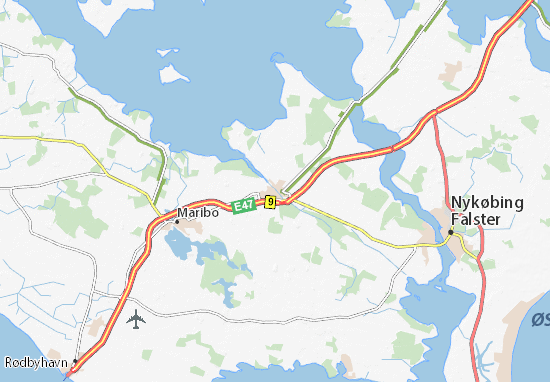 Sakskøbing at 9 (map above)
Sakskøbing is a town with a population of 4,519 (1 January 2015) and a former municipality (Danish, kommune) in Guldborgsund municipality in Region Sjælland on the northeast coast of the island of Lolland in south Denmark. The former Sakskøbing municipality, including the small island of Vigsø, covered an area of 176 km², and had a total population of 9,299 (2005). Its last mayor was Kaj Petersen a member of the Social Democrats (Socialdemokraterne) political party. The main town and the site of its municipal council is the town of Sakskøbing. To the north is Tår's Cove (Tårs Vig) and beyond that Rågø Strait (Rågø Sund), the waterway which separates Lolland from Zealand. A finger of Rågø Strait cuts into the former municipality forming Sakskøbing Fjord and then Sakskøbing River (Sakskøbing å), which meanders through the former municipality, as well as through Nykøbing Falster and Nysted until it terminates near the town of Bregninge.
On 1 January 2007 Sakskøbing municipality ceased to exist as the result of Kommunalreformen ("The Municipality Reform" of 2007). It was merged with existing Nykøbing Falster, Nysted, Nørre Alslev, Stubbekøbing, and Sydfalster municipalities to form the new Guldborgsund municipality. This created a municipality with an area of 907 km² and a total population of 63,533 (2005). The new municipality belongs to Region Sjælland ("Zealand Region").
Odense Staalskibsværft 3. april 1964
Inrotech Shipyard Welding robots (Made in Denmark)
Ring-Andersen Shipyard, Svendborg
Shipyards: We are being held down by the state
Minister will explore possible protectionism against Danish shipyards
J. Koefods Shipyard, Fakse Ladeplads
Strength Principles Experienced on a Ship Structure
World Largest Shipping Company
Sea Lions on the front of a Mærsk Ship