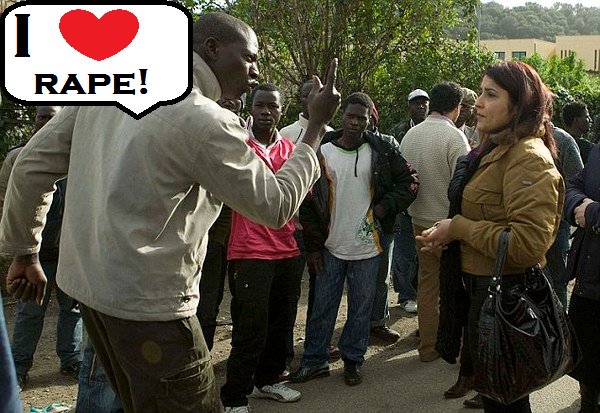 In a study conducted by Rachel Jewkes, Yandina Sikweyiya, Robert Morrell and Kristin Dunkle, men from the three districts in the Eastern Cape and KwaZulu-Natal provinces of South Africa were surveyed about rape. The prevalence among the men was high; about 1 in 4 men had raped another person, mostly young women.
Men said they had committed rape for a number of different reasons. Many raped women and young girls for "fun" or out of boredom. Gang rapes were also quite common amongst the men, about 1 in 5 men had participated in one, which reflected the society's belief that it was common and "what boys do". Drinking and peer pressure were also common reasons for raping. A majority claimed they had raped because they were punishing the women, either acquaintances or girlfriends, for having made them angry. Sub-areas and communities saw rape as a legitimate punishment for women and reasonable under certain circumstances. Some men also had sex with very young women or virgins in order to "cleanse themselves of diseases". Young women were often targeted because they were virgins and because the men believed they were easy to overpower and would not report it. Men were not afraid of repercussions.
Researchers have attempted to explain the high rate of rape in South Africa and have connected it to the traditional and cultural norms embedded within the society. Certain norms like the belief of rape myths, the inequality between men and women, and the need to express their dominance made the rape appear justified to the assailants. Many began raping when they were young teenagers for entertainment, reflecting the notion that rape is a pastime for young men and boys.
Rape and sexual violence are also prevalent in South Africa because of confusion about what is to be regarded as rape. Certain acts of sexual coercion may not be legally distinguishable. While the criminal offense of rape is condemned by the society, many rapes or sexual assaults might not be recognized as such and thus are not thought to be unacceptable behavior.
Activist Pumla Dineo Gqola says that events like the rape trial of then Vice President and former President of South Africa, Jacob Zuma are not surprising and are a reflection of ideas of masculinity and femininity in contemporary South Africa.The high rate of rape in South Africa, combined with the inability of the criminal justice system and the healthcare system to contain the crisis, have been compared to a 'gender civil war'.
The majority of women in South Africa are raped by people they know. It is argued that rape in democratic South Africa has become socially acceptable and maintains patriarchal order.
Corrective rape is a hate crime committed for the purpose of converting a gay person to heterosexuality. The term was first used in the early 2000s when an influx of these attacks were noted by charity workers in South Africa. This homophobic phenomenon and other ignorances perpetuate rape culture and put lesbian women at greater risk of rape. Intersectionality as a tool of analysis identifies that black lesbians face homophobia, sexism, racism and classism.
Cultural values
Cultural values stemming from traditional practices still influence South African rape culture. Ukuthwala, also known as "wife abduction", is a traditional marriage practice in which a man kidnaps a young woman with the intent of convincing the girl and her family to agree to the marriage. Another belief, kusasa fumbi or sexual cleansing, is the idea that having sex cleans the body, specifically from illnesses. A more specific type cleaning would be virgin cleansing, which is the belief that having sex with a virgin will eliminate deadly diseases such HIV/AIDS. Kusasa fumbi is a reflection of the indigenous medical views of the country.
South African Family Relief Project
Petition: Allow all white South Africans the right to return to Europe
A gang of blacks pulled this white farmer's eye out with pliers
People Protest Against Mass Murders of White Farmers in S Africa
More Farm Invasions In Zimbabwe and South Africa
MOST RECENT FARM ATTACKS: FAMILY OF 4 THAT WERE KILLED IN A FARM ATTACK
Farm abandoned after white couple were evicted in favour of Zimbabwean who was a GP in Britain
There Was Once a Time When Africa Flourished
"one man's trash is another man's treasure"
The History of Jewish Control of the South African Diamond Industry
How White People live in South Africa so they don't get murdered while in their own homes. 
White South Africans fear for their future as horrific farm attacks escalate!
Simon Roche – Suidlanders: Preparing for Disaster in South Africa
Rhodesia and South Africa: Military History
South African Students: "Scrap White Science"  
Jacob Zuma calls for confiscation of white land without compensation
Allow all white South Africans the right to return to Europe
South Africa – has got a Rhythm
Rampant Cannibalism Plagues South Africa
WHO places South Africa on plague high alert
Union wants Nigerians in South Africa to register with Police Forum
South Africa: Failed State 2.0
Land or Death: Mandela's Failed Rainbow Nation
"Inside South Africa's White Displacement Camps"
New South African president wants to seize land from white farmers without compensation.
The Reality of South African Farm Murders
Message to Lauren Southern about South Africa
Boer Project: South Africa A reversed Apartheid?
Interview with a white South African farmer