North and West Europe are suffering from millions of Eastern European migrants, people who in general come to take advantage of us and do crime (like Arabs and Africans).
But why not East Germans?
Germans are in general good and hard working people, with relative high moral and ethical standards. When was the last time you heard of a German criminal?
The problems with Eastern Europe and Eastern Europeans should not be explained by Soviet influence or communism. Just as colonialism is not the main reason for the failure of the other non-whites.
Germanic people are the only people on earth who can create countries, that everybody wants to live in.
The East German economy began poorly because of the devastation caused by the Second World War; the loss of so many young soldiers, the disruption of business and transportation, and finally reparations owed to the USSR. The Red Army dismantled and transported to Russia the infrastructure and industrial plants of the Soviet Zone of Occupation. By the early 1950s, the reparations were paid in agricultural and industrial products; and Lower Silesia, with its coal mines and Szczecin, an important natural port, were given to Poland by the decision of Stalin.
The socialist centrally planned economy of the German Democratic Republic was like that of the USSR. In 1950, the GDR joined the COMECON trade bloc. In 1985, collective (state) enterprises earned 96.7% of the net national income. To ensure stable prices for goods and services, the state paid 80% of basic supply costs. The estimated 1984 per capita income was $9,800 ($22,600 in 2015 dollars). In 1976, the average annual growth of the GDP was approximately five percent.
This made East German economy the richest in all of the Soviet Bloc until 1990 after the fall of Communism in the country.
Notable East German exports were photographic cameras, under the Praktica brand; automobiles under the Trabant, Wartburg, and the IFA brands; hunting rifles, sextants, typewriters and wristwatches.
Until the 1960s, East Germans endured shortages of basic foodstuffs such as sugar and coffee. East Germans with friends or relatives in the West (or with any access to a hard currency) and the necessary Staatsbank foreign currency account could afford Western products and export-quality East German products via Intershop. Consumer goods also were available, by post, from the Danish Jauerfood, and Genex companies.
The government used money and prices as political devices, providing highly subsidised prices for a wide range of basic goods and services, in what was known as "the second pay packet". At the production level, artificial prices made for a system of semi-barter and resource hoarding. For the consumer, it led to the substitution of GDR money with time, barter, and hard currencies. The socialist economy became steadily more dependent on financial infusions from hard-currency loans from West Germany. East Germans, meanwhile, came to see their soft currency as worthless relative to the Deutsche Mark (DM).
Eastern Bloc emigration and defection
The Partition of Belgium – Germanic vs Non-Germanic
THE CURRENT PROBLEM IN EUROPE!
Question 4 Pan-European nationalists
A Hierarchy of White Nationalism
For a Different Age I Was Born
There is no return from demographic genocide!
About National Socialism, Pan-European Nationalism, Waffen SS and Hitler Worshiping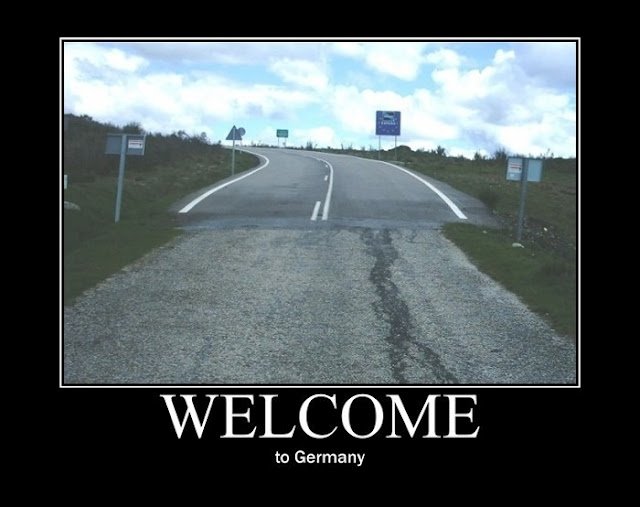 Net contributors to the EU budget
Which Countries Are the Biggest Boost or Drag on the EU Budget?
Europe after the Eastern Enlargement of the European Union: 2004-2014
The West offered aid, and the East accepted it
A 1994 view on "the incumbent poor four" and "the eastern enlargement".
EU pushes for expansion: Juncker kicks off Balkan tour to win over future member states
Visegrad, dragging the North and West down
Czech Republic, Hungary and Poland want a lot of economic aid, but no immigrants.
Migrations from Poland since EU accession
The ugly leach is at it again!
Nearly three in 10 babies have mothers born outside the UK – and in parts of London the figure is over 75%
How Southern and Eastern Europeans Contribute to White Genocide!
Number of EU nationals working in Britain hits record high despite Brexit.
How China Is Infiltrating Greece (and Europe)
How China Will Infiltrate Europe (Using the Czech Republic)
Romany gang ran 'family business' trafficking 'slaves' to UK to swindle benefits
Polish property mogul launches new political party to support European immigrants in London elections and to make 'Europhobia' a hate crime.
There is a stark contrast between Western and Eastern Europeans. – Those from Eastern Europe received more in welfare than the average UK citizen — and paid less income tax.
Government to open UK borders to 4 million Croatians
Baltics offer 'budget' route into the European Union
Federation of Poles in Great Britain
Bulgaria and Romania push to join EU's Schengen Area
Juncker eyes EU West Balkan expansion; Albania & Macedonia to start accession talks
EU row brewing as new migrant crisis plan set to cause FURY for frontline states.
Polish industry bosses say they have to get migrants from Ukraine and Belarus because all their workers moved to Britain and Germany.
Changing face of Britain: The 77 areas where number of foreign-born people has surged as figures show there are now more Romanians living in the UK than Irish.
How Albanian drug lords and their knife-wielding goons are exploiting Europe's porous borders to unleash a murder spree on Britain's streets that's seen 67 slain in London alone this year (2018).
The EU intends to deprive Poland of funding
Europe decided to defend itself, it's time for Poland to get worried
Why Poland needs an American division?
Travelling bands of criminal foreigners a major headache for Denmark!
Every 4. thief comes from abroad
Yet another way to exploite Danish people!
12,196 foreign EU citizens could last year send Danish child-support money home to their children in their home country, to exactly 18,790 children.
Several eastern European embassies in Denmark have called for tens of thousands of their countrymen to return home to seek jobs and opportunities.
Poland is the country where most immigrants come from in UK, Ireland, Iceland, Norway, Denmark and number two in Germany.
Germany: New Official Figures Show 3.12 Million "Asylum Seekers" and that the population of Germany as of end December 2018 stood at 83 million, of which at least 25 percent had a "migration background".
The Ethnic Genetic Interests of Europeans.
£17bn, the true cost of immigration to the UK every year: Figure calculated as gap between amount migrants pay in taxes and consume in public services.
East Germans are not Eastern Europeans
We need to stop giving economic aid to Europe's Mexico and build a wall!
3.8million EU migrants are allowed to stay here after Brexit: That's 600,000 more than estimated – and they can bring their families.
Western European Immigrants vs Eastern European Immigrants
Why is CHINA investing in the BALKANS?
Nearly One in Four Germans Now Come from a Migration Background
Banned from #Polackistan | International Thought Criminal
Understanding Poland and the Judeo-Slavic mindset
Chinese Investment and Trade Leaves Serbia in a Bind
How China Is Taking Over Europe's Ports | CCP Trade, Economy, and Politics
Not Poland's cash cow: EU blasts Warsaw over lack of 'contribution' to Europe