Find out how a lobby acting on behalf of a foreign nation has taken control of the American establishment.
The complete text of the Steiner recording can be found here
(Following is a transcript of the Oct. 22, 1992 conversation with President David Steiner of the American Israel Public Affairs Committee (AIPAC) recorded without his knowledge by New York businessman Haim (Harry) Katz. Its existence was first revealed to the Washington Times and its release triggered Steiner's resignation.
David Steiner: DS
Harry Katz: HK
"DS: Yeah! Well, we might lose him. There's been such a sea change, such trouble this year, I can't believe all our friends that are in trouble. Because there's an anti-incumbency mood, and foreign aid has not been popular. You know what I got for, I met with [U.S. Secretary of State] Jim Baker and I cut a deal with him. I got, besides the $3 billion, you know they're looking for the Jewish votes, and I'll tell him whatever he wants to hear. . .
HK: Right.
DS: Besides the $10 billion in loan guarantees which was a fabulous thing, $3 billion in foreign, in military aid, and I got almost a billion dollars in other goodies that people don't even know about.
HK: Such as?
DS: $700 million in military draw-down, from equipment that the United States Army's going to give to Israel; $200 million the U.S. government is going to preposition materials in Israel, which Israel can draw upon; put them in the global warning protection system; so when if there's a missile fired, they'll get the same advanced notification that the U.S., is notified, joint military exercises—I've got a whole shopping list of things.
HK: So this is from Baker?
DS: From Baker and from the Pentagon.
HK: So, not so, not.. .
DS: Why did he do it, you know, why did he do it? Last year I was a bum. This year I said look Jim, we're going to fight on the F-l5s. Israel doesn't want to fight, I said, but some people on it are going to come up on the floor of the Senate and the House and they're going to fight. If you'll do this, I think I can hold them back. But you've got to do it right away. They didn't want to fight. I said, "You don't want a fight before the election. It's going to hurt Bush. We don't want a fight before the election. We don't want to fight at all. Why can't we work something out?" So we cut a deal. You can't repeat this."
An expose of Israel's role in destabilising the Middle East. Israel not only manipulated the British and American governments in the lead up to the Iraq war but they have also funded and supported ISIS in order to destabilise the Syrian regime. Whilst the destabilisation of the Middle East has secured Israel's position as the dominant force in the region, it has also created a flood of refugees that pour into Europe and threaten the very existence of the European people.
The Jewish Role in the Refugee Crisis
The Jewish Role in the Bolshevik Revolution and Soviet Regime
The Frankfurt School and Critical Theory
Application For Hurricane Harvey Relief Includes Clause To Not Boycott Israel
Israeli lawmaker says Jews should join European patriotic parties to perform kosher cleansing from within.
Jews a Race, Not Religion, DNA Proves
Worried About Sharia Law? Check out Jewish Mesirah!
Jews are being paid money by the EU to help resettle Syrian "refugees" in Britain
The Jewish Question Explained in 4 Minutes
Jewish Privilege: Jews Make Demands On Our Government And Receive Unbelievable Benefits The Rest Of Us Don't Get.
Jewish Hate Group SPLC Gets Boot from US Federal Government Partnership Programs
Benefit fraud and tax evasion is common practice in Stamford Hill Orthodox Jewish community, High Court hears.
Reality Check: Jewish Oppression and Crimes Against Humanity
Beware of jewish cyber-snipers: How Israel and its partisans work to censor the Internet
About the jewish hostile infiltration of Iceland (((every single time)))
Iceland: Jews Cry "Anti-Semitism" in Response to Ban on Infant Genital Mutilation
The Jewish revolutionary nature
UK Jewish MP: Israel Acting Like Nazis in Gaza. Israel Was Born Out of Jewish Terrorism!
"HATE SPEECH" From The JEWISH TALMUD
Germany: Chief Jew Who Welcomed "Refugee" Invasion Now Warns Jews about Arab Attacks. 
Israeli town residents take to streets in hundreds to protest sale of house to Arabs
Jews Welcomed the Ottoman Conquest of Christendom
The Golden Age (for jews in Spain).
History of the Jews in Denmark
Communists Torture and Massacre Priests, Nuns, and Choir Boys in Marxist Upheavals in Spain.
History of Dutch Jews Role in Slavery Is Bluntly Depicted
Jews Whine About Tucker Carlson Promoting "It's Okay to be White" Meme
The Holocaust: An Instrument of White Guilt
Winston Churchill – ENGLAND'S TARNISHED HERO
(((Martin Schulz))) wants 'United States of Europe' within eight years
Russian president Vladimir Putin has said that Jews made up "80 to 85 percent of the first government of the Soviet Union" following the Bolshevik Revolution of 1917.
Crypto Jewish Roots of Alexandria Ocasio Cortez
Cultural marxism in commercials
A Comprehensive List of Corrupt Institutions & Industries Under Jewish Control
A Letter from Hans Schmidt to Steven Spielberg
Hollywood Anti-White Propaganda
About making movies in sh*thole countries and rape culture
Hollywood makes another anti-white movie
China compete with Israel on dominating the movie industry
Black James Bond – Replacing Whites in Films
How the Elite Uses Sexual Abuse for Control in Hollywood, Politics and Media
John Travolta claimed he had to give blow jobs to (Jewish) Hollywood producers to get roles as a young boy. 
ABOUT (((HOLLYWOOD PEDOPHILES)))
SHOCK REPORT: Charlie Sheen Raped 13-Year-Old Corey Haim During the Making of Their Movie 'Lucas'.
Why is Wakanda allowed to be unabashedly and exclusively African, while Asgard has to be made multicultural, inclusive, and diverse?
The Black Panther – A Mediocre Film with Anti-White Narratives
The United States has finalized a $38 billion package of military aid for Israel over the next 10 years, the largest of its kind ever, and the two allies plan to sign the agreement on Wednesday, American and Israeli officials said.
No wall for USA, but plenty wall for Israel!
Senate Passes Bill to Enshrine $38-billion Military Aid Package to Israel Into Law.
New U.S. Law Obliges Americans to Pay Unlimited Billions to Israel
In what has been described as an "unprecedented gift of executive power to Israel," the US Congress has passed for the very first time a law that forces the American president to give Israel a minimum of $3.8 billion per year – without limitation and no matter what Israel does.
Read more here
USS Liberty: Dead In The Water (Video) by BBC Television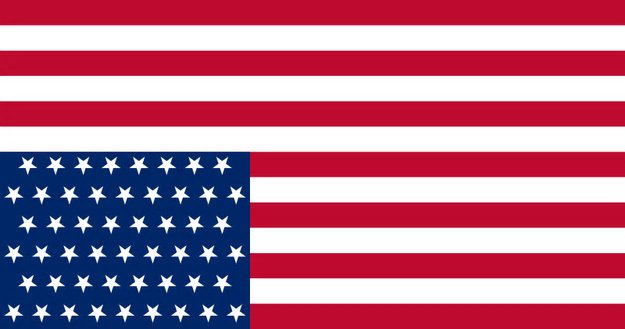 World ZOG-puppet number one!
HIDDEN SECRETS OF MONEY- THE FEDERAL RESERVE BANK
USA makes Sweden look boss