We all knew, that Greece, Portugal, Spain, Eastern Europe and especially Turkey sucks.
Now we learn that Italy, France, Belgium and even Netherlands are selling out to the enemy. I am really disappointed in Flanders and Netherlands.
"China is snapping up European harbor infrastructure, making European leaders increasingly nervous about growing Chinese influence in Europe."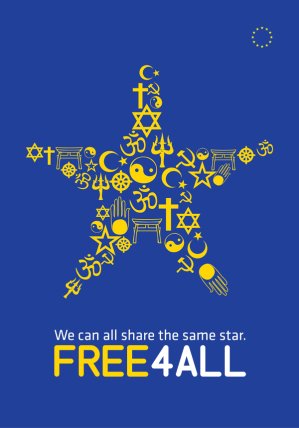 How China Is Infiltrating Greece (and Europe)
How China Will Infiltrate Europe (Using the Czech Republic)
Why is CHINA investing in the BALKANS?
Chinese Investment and Trade Leaves Serbia in a Bind
Visegrad, dragging the North and West down
We need to stop giving economic aid to Europe's Mexico and build a wall!
COPENHAGEN (Reuters) – Denmark decided to turn down an offer last year from Chinese mining company General Nice Group to buy an abandoned naval base on Greenland due to security concerns, sources involved in the decision said.
Danish politicians did not want to jeopardise their country's relationship with the United States, Copenhagen's main ally, by granting another power a potentially military foothold in Greenland, the sources told Reuters.
In a statement to Reuters, the Danish defence ministry said the base at Gronnedal – which had been put up for sale – would be reopened as a strategic and logistical location for storing fuel and materiel and for training personnel. It did not comment on the Chinese offer.
"The government does not want to sell the naval base to China, as we have a long, close partnership with the U.S. and a defence agreement for Greenland with the U.S. from April 1951 to think about," said a source with direct knowledge of the matter.
Greenland is part of Denmark with self-government over domestic affairs, while Copenhagen handles defence and foreign policy.
"It should be obvious to everyone that Denmark cannot have two superpowers playing hide-and-seek in Greenland. I don't think the U.S. would find such a situation amusing either," a second source said. Neither source wanted to be identified due to the sensitivity of the matter.
General Nice Group, which is registered in Hong Kong, did not respond to email and telephone calls requesting comment.
The U.S. government struck an agreement with Denmark in 1951 that gave it substantial military rights in Greenland to boost the defence of North America and the Arctic.
Instead of selling the Gronnedal base, which was constructed by the United States in 1942 to protect the flight route between America and Europe, the sale was suddenly cancelled last year.
The decision was supported by an overwhelming majority in the Danish parliament, which backed the decision to reestablish the base almost two years after it had been abandoned.
The defence ministry intends to send six people to Gronnedal soon to reopen the buildings and the harbour facilities, a government source told Reuters.
While the cancelled sale highlights western concerns over Chinese presence in the Arctic region, Greenland still hopes to attract foreign investment from China and other nations to bolster its economy with projects such as in gold, rare earths, iron ore and oil.
A collapse in global commodity prices has put this ambition temporarily on hold.
Because of the melting of Arctic ice in recent decades, the region has become increasingly interesting as a new route for shipping between Europe and the Far East.
In 2013, China became a observer to the Arctic Council, whose members are the United States, Canada, Denmark, Iceland, Norway, Sweden, Finland and Russia.
Greenland belongs to Denmark and the Danish people!