I always like to take note of Jewish organisations calling for bans on immigration resistance parties. You could say "Why bother? We're surrounded by Jews screeching for White Genocide in various, usually artfully disguised, ways. This is just another twig on the bonfire."
This is true. But arguments about the JQ and its relationship to white minoritisation are open to various kinds of objection. You can quote this or that Jewish journalist calling for open borders or abolishing white people. Objection? "It's just one guy; no proof he's representative of anything other than himself; besides, he's making a legitimate argument that's open to democratic debate."
Leaders and prominent members of the Jewish community in Sweden have renewed calls to ban the "neo-Nazi" Nordic Resistance Movement, following the latest of several demonstrations by the party in recent months.
Read more here from The Daily Archives
Pär Öberg & Simon Lindberg – Party Platform of the Nordic Resistance Movement
Zionism and The Emperor's New Clothes
No-Go Zones, Bombs & Rape: Swedish Police Helpless …Unless Swedes Break the Law
Black woman is giving native swedish people a black terrorist salute, in Sweden!
Imagine if it was the other way around!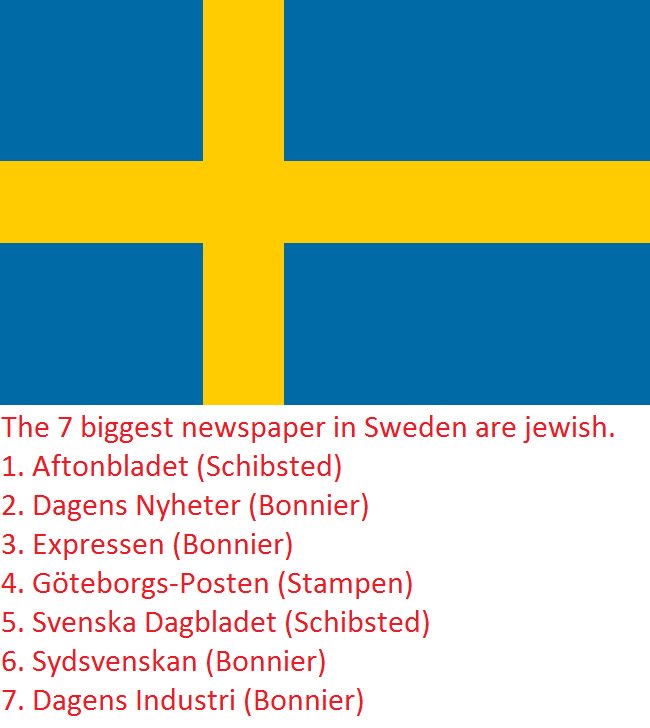 The Nordic Resistance Movement conducted a protest outside the Embassy of Israel and held a speech about Israel's Zionist terrorism. Photos, speech and video included in the summary.