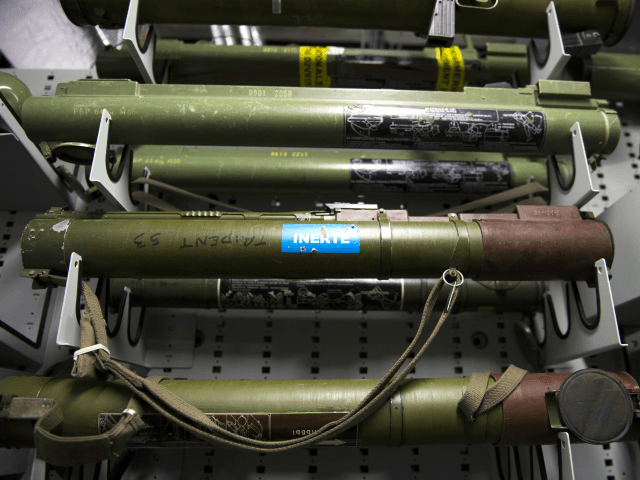 Police in the French commune of Vaulx-en-Velin near Lyon made a shocking discovery over the weekend when they found a military-grade rocket launcher in the boot of a car.
In 2017, French police in the heavily migrant-populated Seine-Saint-Denis suburbs of Paris also discovered an anti-tank rocket launcher, and then only a few months later another even larger weapons cache was found following raids in Eure-et-Loir, Eure, and Yvelines.
Prosecutor Rémi Coutin commented on the scale of the find, noting, " investigators seized seven weapons of war, including two loaded and ready-to-run M80 rocket launchers capable of destroying a tank, two Kalashnikovs, one Spanish assault rifle, [and] two machine guns".
He added that officers also found "twenty-two long guns including seven shotguns, 80 kg of ammunition or tens of thousands of rounds, and four jammers."
Read more here from Breitbart