Florida Man is an Internet meme, popularized in 2013, in which the phrase "Florida Man" is taken from multiple unrelated news articles describing various actual people who hail from or live in Florida. Internet users typically submit links to news stories and articles about unusual or strange crimes or events occurring in Florida, particularly those where "Florida Man" is mentioned in the headline and has been wreaking havoc. The meme calls attention to Florida's supposed notoriety for strange and unusual events. Miami New Times noted that freedom of information laws in Florida make it easier for journalists to obtain information about arrests from the police than in other states and that this is responsible for the large number of news articles.
Origin
The meme was originated in February 2013 by the Twitter feed @_FloridaMan, which quoted news headlines containing the words "Florida man", such as "Florida man run over by van after dog pushes accelerator" or "Police arrest Florida Man for drunken joy ride on motorized scooter at Wal-Mart." The feed refers to Florida Man as the "World's Worst Superhero."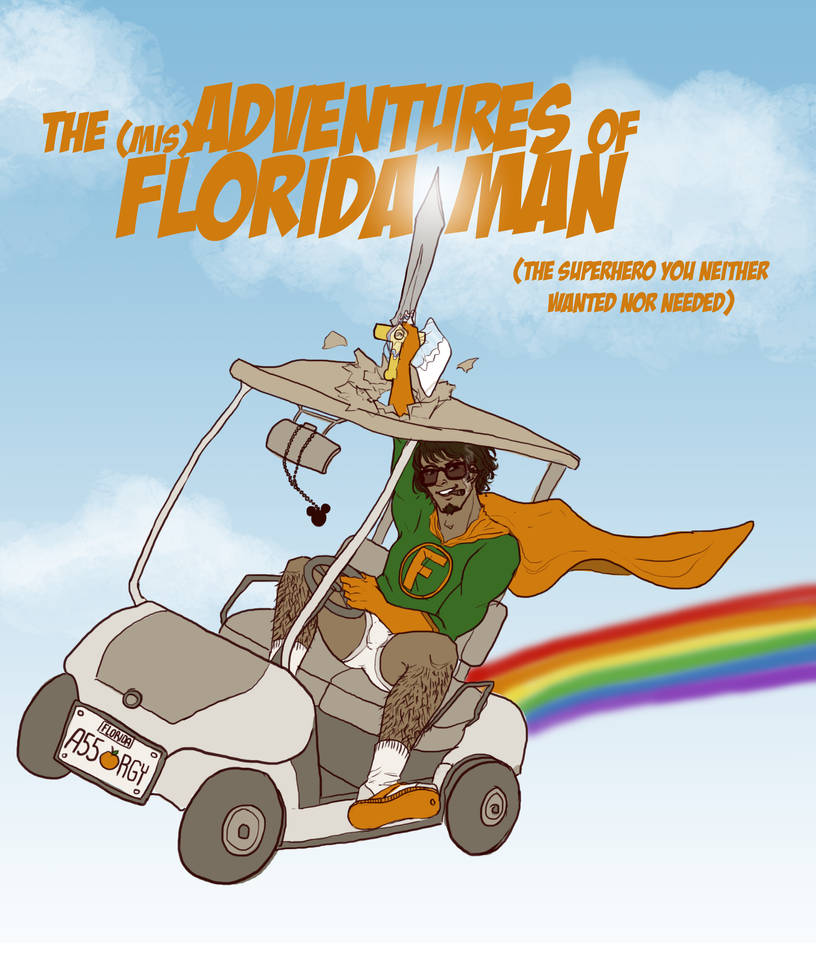 Spread 
Florida already had a colorful reputation on the Internet, with the social aggregation site Fark having had a Florida tag for years before the Florida Man Twitter feed appeared.  However, after the creation of the Twitter feed in January 2013, and its simultaneous popularization on social media sites Reddit and Tumblr (initially through the subreddit r/FloridaMan and the Tumblr blog StuckInABucket), the meme was featured in numerous news articles and stories throughout February 2013. 
Florida Man was also referenced in the opening episode of Season 2 of the FX show Atlanta. 
On November 1, 2018, Desi Lydic of The Daily Show filed a report comedically investigating the phenomenon of "Florida Man". 
In 2019, a variation developed on social media in which people were encouraged to look up "Florida Man" and the date of their birthday, typically finding some bizarre occurrence involving a Florida Man on that date. A CNN article on this meme suggests that the breadth of reports of bizarre Florida Man activities is due to a confluence of factors including public records laws giving journalists fast and easy access to police reports, the relatively high and diverse population of the state, highly variable weather, and the lack of mental health funding. 
Reception 
The meme has widely been seen as a confirmation of the association between Florida and bizarre or humorous activity, and it has been compared to the Darwin Awards. 
Florida Man Gets Beat up by the Easter Bunny