It is not only regarding oil and gas pollution that Russia and Nigeria have a lot in common, but also regarding HIV!
Sub-Saharan Africans, Slavs and most other colored people are actually very similar.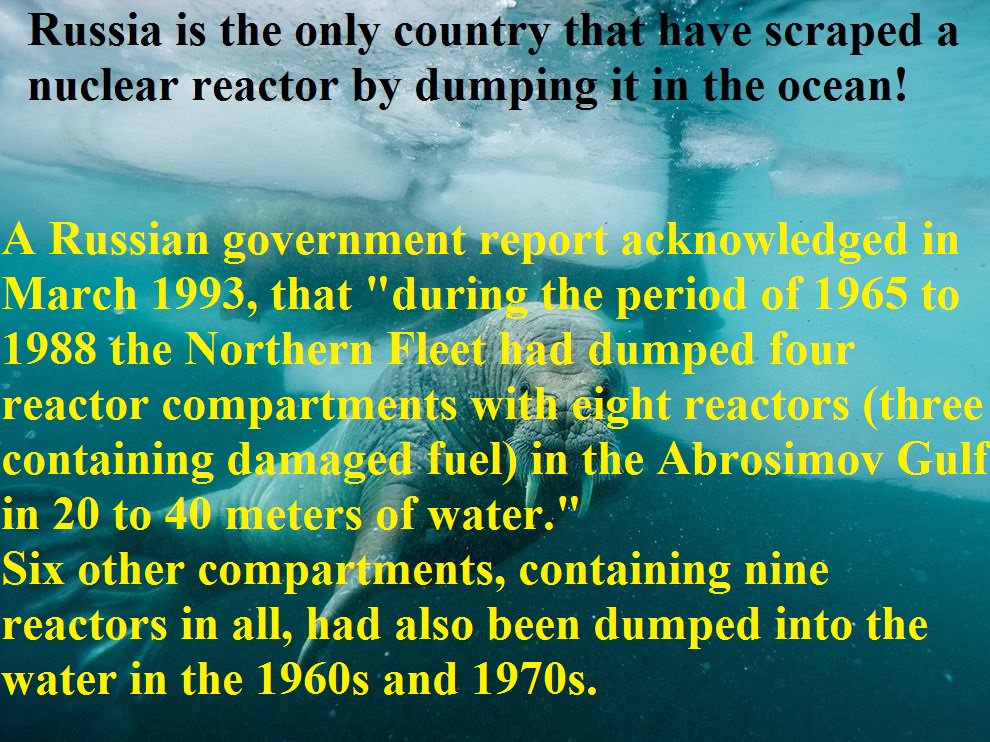 UNAIDS calculates that between 2010 and 2015, Russia accounted for more than 80% of the new HIV infections in the entire Eastern European and the Central Asian region. By Russia's own estimates, the epidemic grew 10% per year during that period, with the new infections roughly split between people who inject drugs and heterosexual transmission. At about the same time, new infections in the rest of Europe and North America dropped by 9%. By the end of 2017, the Russian Ministry of Health estimates, just shy of 1 million people were living with HIV. Even official accounts acknowledge that only one-third of those receive ARVs.
Many people, even within the government, think those estimates understate the epidemic. Vadim Pokrovsky, who heads the Federal Scientific and Methodological Center for Prevention and Control of AIDS in Moscow, an epidemiological surveillance arm that's independent from the Ministry of Health, does battle with the divisions that oversee HIV and tuberculosis (TB). His group estimates that between 1.1 million and 1.4 million Russians are infected with HIV. And Michel Kazatchkine, special adviser to UNAIDS in Eastern Europe and Central Asia, and colleagues concluded in a study published last year that the true number of infected people may be as high as 2 million. They based their number on an estimate by Pokrovsky's team that only half the infected people in Russia knew their HIV status in 2013.
The HIV/AIDS epidemic in Russia began in people who inject drugs, but heterosexual transmission has increasingly become a major driver. In small surveys, men who have sex with men have extremely high infection rates, but they rarely are studied.
Read more here
Nigeria has more HIV-infected babies than anywhere in the world. It's a distinction no country wants.
About Nigeria – "Africa's Poland"
Yet poverty alone does not explain the root of Yusuf's plight—which hundreds of thousands of other Nigerian children living with HIV now face. At a time when rates of mother-to-child transmission of HIV have plummeted, even in far poorer countries, Nigeria accounted for 37,000 of the world's 160,000 new cases of babies born with HIV in 2016. The most populous country in Africa, Nigeria does have an exceptionally large HIV-infected population of 3.2 million people. But South Africa—the hardest-hit country in the world, with 7.1 million people living with the virus—had only 12,000 newly infected children in 2016. The high infection rate, along with the lack of access to ARVs—coverage is just 30%—helps explain why 24,000 children here died of AIDS in 2016, nearly three times as many as in South Africa.
Mother-to-child transmission is only one part of Nigeria's HIV epidemic. But that route of transmission epitomizes the country's faltering response to the crisis, highlighting major gaps in HIV testing that allow infections to go untreated and the virus to spread. "Nigeria contributes the largest burden of babies born with HIV in the world—it's close to one in every four babies [globally] being born with HIV—and that's really not acceptable," says Sani Aliyu, who heads the National Agency for the Control of AIDS (NACA) in Abuja. And it is a solvable problem—even here. The key is to find and treat the relatively small population of pregnant, HIV-infected women, because those who receive ARVs rarely transmit the virus to their babies. Like most countries, Nigeria has made mother-to-child transmission a priority for more than a decade, and it has seen a reduction in children born with HIV. Still, the country stands out for its slow progress. "What we've realized is that we need to think outside the box," Aliyu says.
A pregnant woman living with HIV has a 15% to 30% chance of transmitting the virus to her baby in utero or at birth, and breastfeeding will infect up to 15% more.
Nigeria's central problem is that some 40% of women give birth at home or in makeshift clinics run by traditional birth attendants, where women are unlikely to get tested. The reasons women do not seek care at more formal health care facilities like Asokoro Hospital are many and overlapping: poverty, fear of stigma and discrimination for simply seeking an HIV test, lack of education, tradition, and husbands wary of health care.
Conducting large-scale HIV testing is also hard because the virus is dispersed unevenly across the country, with some states having a much lower prevalence than others. In Niger, a state in the central part of the country, it is just 1.7%, according to 2015 estimates. "We'd test 1000, 2000 individuals and we'd get barely 20, 30 positive," Muktar Aliyu says. But Benue, an east-central state that has been hardest hit, has an estimated adult prevalence of 15.4%.
Up to half of babies born to HIV-infected mothers become infected themselves either in utero, during labor, or through breastfeeding, unless the mothers and babies are treated with antiretroviral (ARV) drugs. But several studies suggest an additional burden for the many children in Nigeria who dodge transmission from their mothers, whether by luck or treatment: They may still suffer from growth retardation, immune abnormalities, and even an increased risk of mortality. "Exposed, uninfected children are a growing population, and they're neglected," says virologist Nicaise Ndembi of the Institute of Human Virology, Nigeria (IHVN) in Abuja.
Read more here
KEY POINTS
Nigeria has the second largest HIV epidemic in the world and one of the highest rates of new infection in sub-Saharan Africa.
Many people living with HIV in Nigeria are unaware of their status. Nigeria continues to fall short of providing the recommended number of HIV testing and counselling sites.
Low levels of access to antiretroviral treatment remains an issue for people living with HIV, meaning that there are still many AIDS-related deaths in Nigeria.
Punitive laws against homosexuality mean that men who have sex with men face difficulties accessing HIV services.
Nigeria also has the fourth largest tuberculosis epidemic in the world, with HIV and TB co-infection now becoming an increasing concern for people living with HIV.
Six states in Nigeria account for 41% of people living with HIV, including Kaduna, Akwa Ibom, Benue, Lagos, Oyo, and Kano. HIV prevalence is highest in Nigeria's southern states (known as the South South Zone), and stands at 5.5%. It is lowest in the southeast (the South East Zone) where there is a prevalence of 1.8%. There are higher rates of HIV in rural areas (4%) than in urban ones (3%).
Read more here
Estimated prevalence in % of HIV among young adults 2011
Blood donation policies for men who have sex with men
 Light Green:
 Men who have sex with men may donate blood;
No deferral
 Green:
 Men who have sex with men may donate blood;
No deferral, except for blood transfusions
 Yellow:
 Men who have sex with men may donate blood;
Temporary deferral
 Red:
 Men who have sex with men may not donate blood;
Permanent deferral