The coastal Danish city of Aarhus loves to honor its Viking history.
It already has a Viking museum and hosts an annual Viking festival. But what if that's just not enough? Luckily, city officials on are the case. They are displaying their lineage of seafaring conquerors in a very special and ubiquitous way: by turning them into crossing signals.
Read more here from The Daily Archives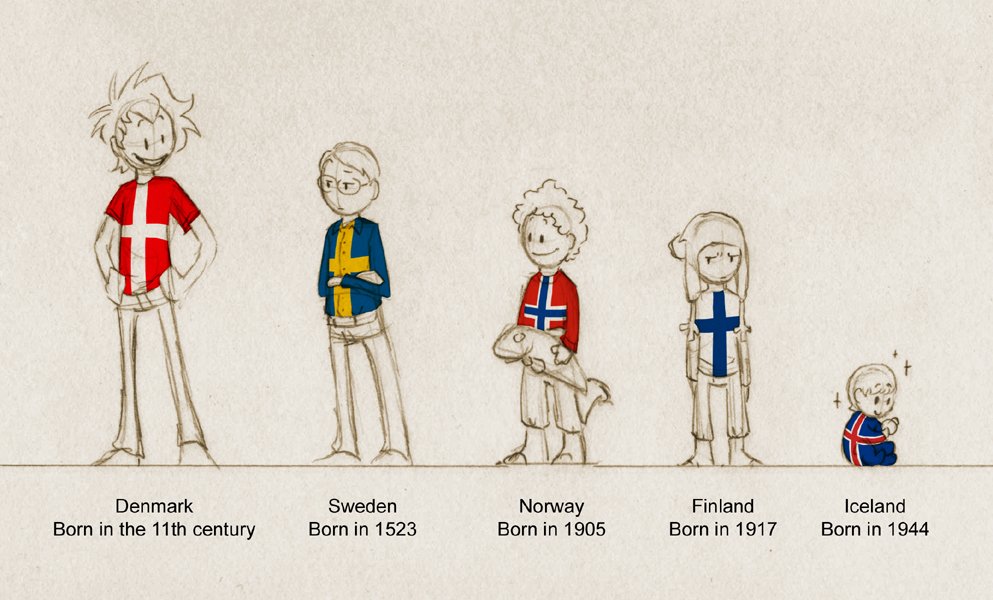 Make Scandinavia Danish Again!
Make Scandinavia Danish Again! – Kalmar Union 2.0
Sverigestan submit to your Danish overlords!