Jeffrey Epstein's alleged 'madam' told a former acquaintance that she and the now-dead pedophile had "everything on videotape," according to The Telegraph.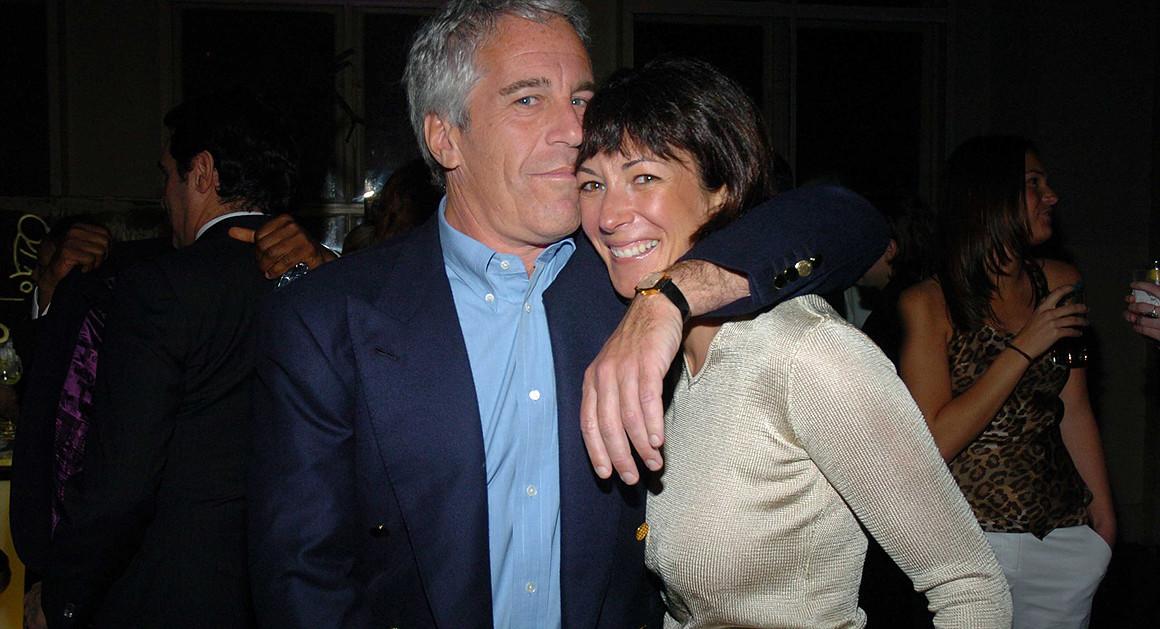 The acquaintance, socialite and distant relative to the royals Christina Oxenberg, said that Maxwell also told her that Epstein bought a private helicopter because commercial pilots were "eyes and ears" he did not need.
Source: Zero Hedge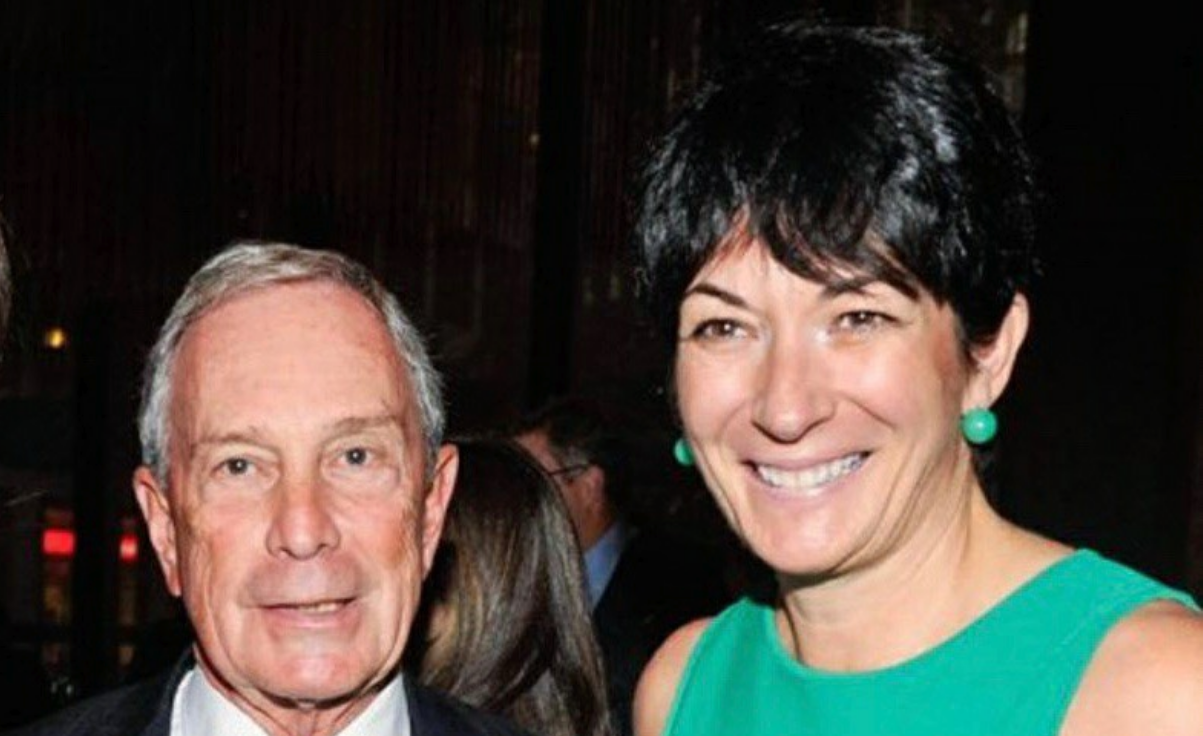 Michael Bloomberg and Ghislaine Maxwell
Democrat presidential candidate and former New York City mayor Michael Bloomberg appears in the late pedophile and accused child trafficker Jeffrey Epstein's little black book of contacts.
Epstein was identified as a Mossad agent who blackmailed world leaders with underage sex traps by former high-ranking Israeli intelligence official Ari Ben-Menashe, who has staked his reputation on the claims.
Source: National File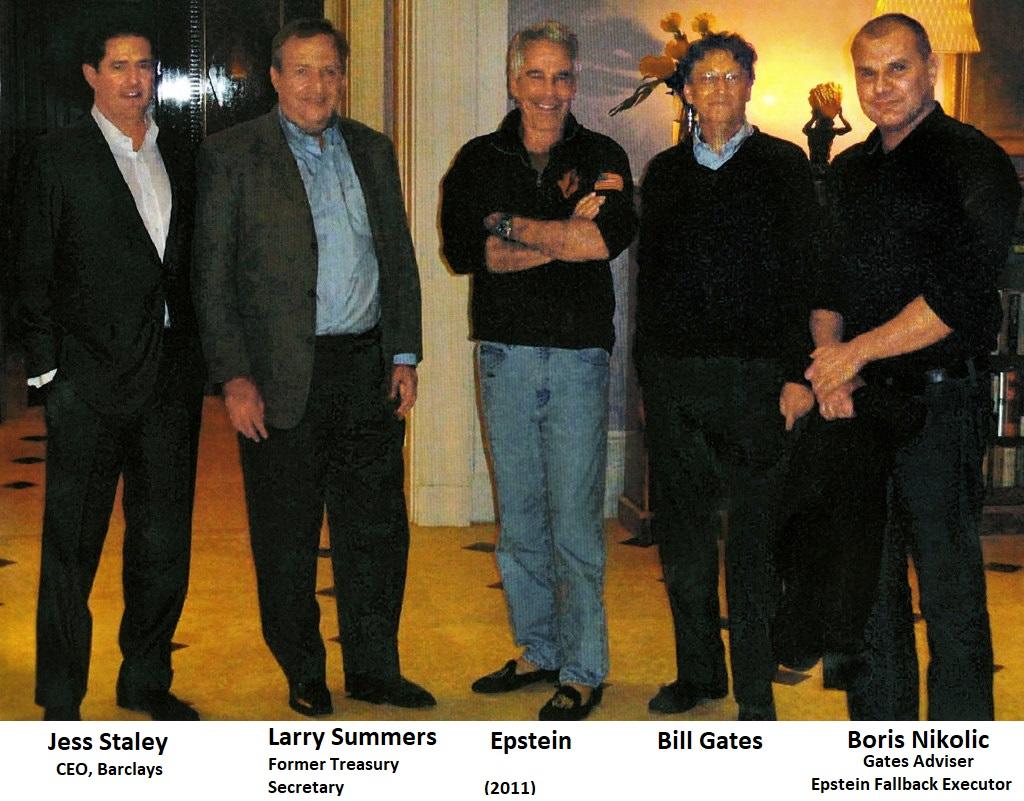 Cindy McCain: "We all knew about Epstein. We all knew what he was doing."
Surveillance Video of Jeffrey Epstein's Cell Was 'Accidentally' Destroyed + more
PHOTOS of Jeffrey Epstein Released Following His Death and Autopsy – It Sure Looks Like He was Strangled by Wire!
Ghislaine Maxwell and Jeffrey Epstein were spies who used underage sex to blackmail politicians, 'ex-handler' claims
Epstein Was a Mossad Agent Used to Blackmail American Politicians, Says Former Israeli Spy
Jeffrey Epstein's Banker Found Dead | Probably Had Info On Clintons
The TRUTH About Jeffrey Epstein & Prince Andrew
2 prison guards charged with conspiracy and filing false records on the night of Jeffrey Epstein's death.
Doctor Overseeing Epstein Autopsy Confirms Clintoncide
Operation Epstein Explained with Ryan Dawson
Epstein's Body Secretly Placed in Unmarked Florida Tomb
Accuser Says She Massaged 'Simpsons' Creator Matt Groening in Epstein's Private Jet
Judge Jeanine: Epstein Said His Roommate Beat the Hell out of him. That's Probably True "Because I Knew Nicholas Tartaglione"
Jeff Epstein Death Ruled "SUICIDE" – Why It Doesn't Add Up
Bill Clinton Trans Painting In Jeffrey Epstein's Mansion!
4chan LEAKED Epstein's Death Before the News
FBI Waits 5 Weeks To Raid Epstein's Pedo Island
Who Watches The Suicide Watch? (The Epstein Affair)
Jeffrey Epstein's Super Convenient Suicide
NY Mag: Jeffrey Epstein's Rolodex: A Guide to His Famous Friends and Acquaintances