Germania & The Niederwalddenkmal
Stolen Land – Oder–Neisse line
Germany! The country that just keep giving, one treasure after another.
"Made in Germany"
List of automobile manufacturers of Germany
Automotive companies of Germany
Automotive industry in Germany
German Military Vehicles (Leopard 2 and more)
The German Military will become Europe's most powerful – Here is Why
What happened to Germany's awesome aircraft manufacturers
More Germanic Awesomeness: Microchips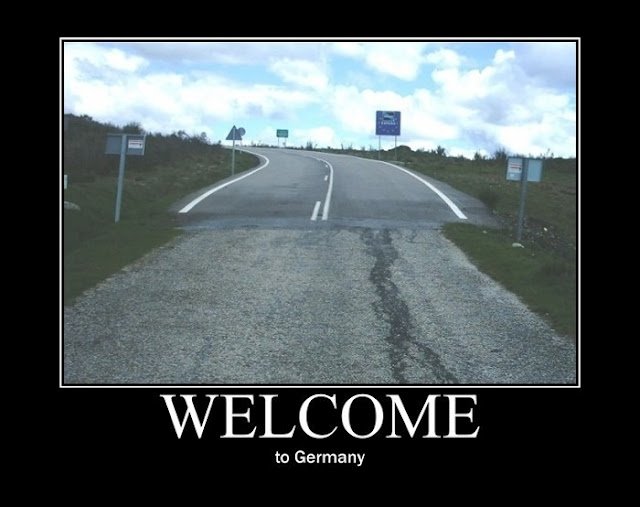 East Germans are not Eastern Europeans
WHICH are the MOST CORRUPT countries in the WORLD?
Which Countries Are the Biggest Boost or Drag on the EU Budget?
Trump 'offers large sums' for exclusive US access to coronavirus vaccine [The World is looking to Germany for savior]
9 German Stereotypes That Are Straight Up True
One of the keys to Germany's success?
How to tell apart Danish, German and Dutch
Castles in Mecklenburg-Vorpommern
Castles in Bavaria
Castles in North Rhine-Westphalia
Castles in Schleswig-Holstein
Castles in Hesse
Schloss Heiligenberg (Jugenheim)
Schloss Fasanerie (Eichenzell)
Altes und Neues Schloss Büdesheim
Schloss Wilhelmshöhe + Bergpark Wilhelmshöhe
Castles in Saxony-Anhalt:
Schloss Hundisburg (Hundisburg)
Schloss Blankenburg (Harz)
Schloss Merseburger & Merseburger Dom
Schloss Stolberg in Sachsen-Anhalt
Burg Falkenstein (Harz)
Neuenburg Castle (Freyburg)
Herrenhaus Brandenstein (Möckern)
Castles in Lower Saxony
Castles in Saxony
Schloss Albrechtsberg (Dresden)
Bundeswehr Military History Museum
Federal Administrative Court (Leipzig)
Monument to the Battle of the Nations in Leipzig, Germany
Castles in Baden-Württemberg
Neues Schloss + Alte Burg (Meersburg)
Haus der Wirtschaft (House of Commerce) – Stuttgart
Castles in Thuringia
Castles in Rhineland-Palatinate
Kurfürstliches Schloss in Koblenz
Castles in Brandenburg
Neues Palais (Potsdam) + Sanssouci Park
German Castles
Read about WWII here