Ethnic Cleansing of Germans 1945 – 1950
Map: Distribution of German speakers prior to and after 1945.
The Rape of Germany After World War II
The Most Heartless War Crime Ever Committed: When the Soviets Sank a German Refugee Ship Full of Children.
Herald of the Victors' Shame: James Bacque, 1929-2019
James Bacque – Other Losses: Death of Millions of German Prisoners After World War II
British Historian Details Mass Killings and Brutal Mistreatment of Germans at the End of World War Two.
The Mass Killings and Brutal Mistreatment of Germans at the End of WWII
OTHER LOSSES – German Ethnic Cleansing
How German Women Suffered Largest Mass Rape in History by Soviets
American WWII GIs Were Dangerous Sex-Crazed Rapists, Explosive Book Claims
French, British and American Soldiers Raped almost One Million German Women after World War II
Crucifying German Women: The Testimony of Captain Hermann Sommer
The Disappearance of the Eastern Germans
A holocaust was what the Americans did to the Germans
The Postwar Occupation of Austria: History Matters (Short Animated Documentary)
Death in Poland. The Fate of the Ethnic Germans
The Unknown History of the 1939 German-Polish Conflict
The Image of the Germans in Polish Literature
A Blank Check & Forked Tongues: How Britain & Poland Started WWII & Blamed Hitler & Germans For Eternity!
Poland Seeks Compensation From Germany For WWII Atrocities: Should They Be Saying Sorry Instead?
Hans Schadewaldt – The Polish Atrocities Against The German Minority In Poland…! (PDF)
The Polish Atrocities Against The German Minority In Poland…!
Polish atrocities against Germans
United States War Department – The German Campaign In Poland: September 1 To October 5, 1939…! (PDF)
EDWARD SMIGLY-RYDZ:MEET THE MAN WHO STARTED WORLD WAR II
Dresden was a civilian town with no military significance.
Dresden was a civilian town with no military significance. Why did they burn its people?
Bombing of Dresden in World War II
Anniversary of Dresden firebombing
Apocalypse at Dresden: The Long Suppressed Story of the Worst Massacre in History
Burning Hell: Bombing Holocaust of Hamburg by British Air Force (1943)
Allied Use of Delay-Action Bombs (aka Long-Term Chemical Detonator Bombs) and their Effects.
THE VICTORS' PROPAGANDA FRONT IS COLLAPSING
The True Story of German-Jewish Relations.
Britain Intended War before Hitler Invaded Poland
DESPERATE DECEPTION: BRITISH COVERT OPERATIONS IN THE UNITED STATES, 1939-44
HITLER DROPPED PEACE LEAFLETS / CHURCHILL DROPPED BOMBS
British Empire in World War II
Winston Churchill – ENGLAND'S TARNISHED HERO
Everything People Believed about Hitler's Intentions Toward Britain was a Myth Created by Churchill.
BBC Four documentary reveals friendship between Churchill and a Jewish film producer
The Ugly Truth About the Nuremberg Tribunals
Public to Get Access to Nuremberg Trials Digital Recordings
Nuremberg Executions 1946 – What Happened to the Bodies?
FRANCE INVADES GERMANY — 1914, 1923, 1939
1939: France Invaded Germany First!
Judea Declares War on Germany was the front-page headline of the March 24, 1933 edition of the British newspaper Daily Express.
HOW THE JEWS FORCED AMERICA INTO WORLD WAR II
Countries where denial of Holocaust is illegal.
The European Union's Framework decision on Racism and Xenophobia states that denying or grossly trivializing "crimes of genocide" should be made "punishable in all EU Member States".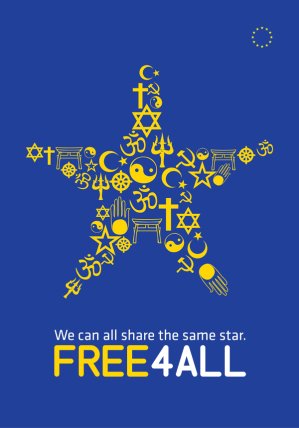 Holocaust Handbooks & Documentaries
The Holocaust: An Instrument of White Guilt
Fraud Exposed in Defamatory German Exhibition
The Last Days of the "Holocaust"
Israel's Yad Vashem Admits List of "Holocaust Victims" Isn't "Accurate"
New York Crematories 'Bottlenecked' With COVID-19 Deaths — Yet 20,000 Were Cremated Daily At Auschwitz?
Piles Of Corpses At Dachau And Buchenwald Were Dead German Soldiers Staged There For Propaganda Purposes.
The Hoax that won't die How the World Jewish Congress invented the Holocaust
Jews Hope Colorizing Auschwitz Film Footage Will Make 'Holocaust' More Believable To Young People
Jewish Writer: The "Holocaust" Never Happened and Jews Are Destroying White Societies
Hitler's Approval Of POW 'Slave Labor' Proves He Personally Ordered Holocaust, Claims Jewish 'Historian'.
Take the Jewish Holocaust Quiz!
Read about WWII here