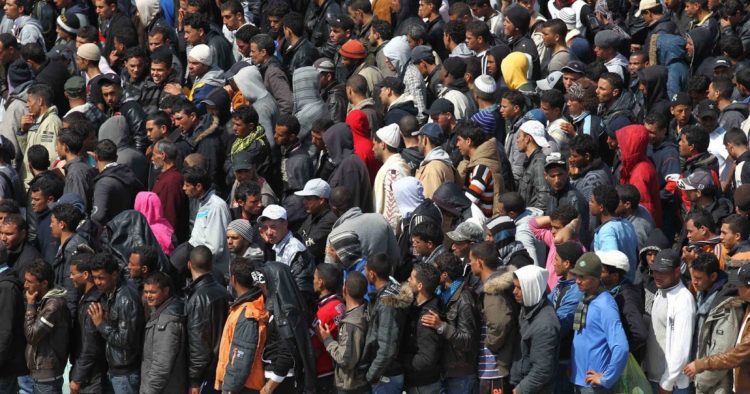 "CARRYING CAPACITY" refers to the number of people a region can sustainably support without degrading the environment. As most liberals will admit, Americans use way too many resources for their share of the earth's land. In fact, the U.S. has the largest ecological footprint in the world.
The carrying capacity for the U.S. is 200 million — with the current population at 319 million. By 2050, the U.S. Census Bureau estimates the nation's population will be 439 million — more than double its carrying capacity. Yet the Left won't give up its sophistic arguments for increasing the U.S. population.
The U.S. takes in roughly 1 million immigrants a year. The top countries of originfor immigrants are Mexico, India, China, the Philippines, Cuba, the Dominican Republic, Vietnam, South Korea, El Salvador, and Iraq, based on 2013-2014 data — all countries with much lower resource use than the U.S. And these immigration numbers don't even include asylum seekers, refugees, and illegal aliens. Another important aspect to consider is that these populations have many more children than the average native-born American, which further increases the country's population track.
The Left admits that these immigrants move to the U.S. to improve their standard of living. But try engaging any of them in a conversation about immigration's negative impact on the environment, and you'll be met with cries of "racism" and accusations that the White man is just trying to keep all of his inventions for himself. Isn't it strange how they'll say that Westerners need to have fewer children to help the environment, but think it's racist to want fewer immigrants, especially those from populations with high birth rates?
Read more here at National Vanguard
The Frankfurt School and Critical Theory – Cultural Marxism
Fourth-generation warfare (4GW)