Countries like Spain, Poland and  Romania has more votes than Netherlands.
Greece, Portugal, Czech Rep. and Hungary has more votes than Sweden and Austria.
Bulgaria has more votes than Denmark.
Why do these freeloaders have more influence than those who contribute the most?
Net contributors to the EU budget
Which Countries Are the Biggest Boost or Drag on the EU Budget?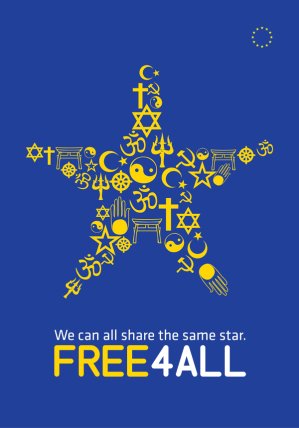 The voting system of the Council as defined in the Treaty of Nice entered into force on 1 February 2003. The voting weights of the member states according to this treaty are shown in the table on the right. The voting system was replaced by the Treaty of Lisbon, effective 1 November 2014.
After the accession of Croatia, on 1 July 2013, at least 260 votes out of a total of 352 by at least 15 member states were required for legislation to be adopted by qualified majority. Croatia had 7 votes (the same as Denmark, Ireland, Lithuania, Slovakia and Finland).[24]
From 1 July 2013, the pass condition translated into:
At least 15 (or 18, if proposal was not made by the Commission) countries,
At least 260 of the total 352 voting weights,
At least 313.6 million people represented by the states that vote in favour.
Read more here at Wikipedia
The Making of the United States of Europe
A 1994 view on "the incumbent poor four" and "the eastern enlargement".