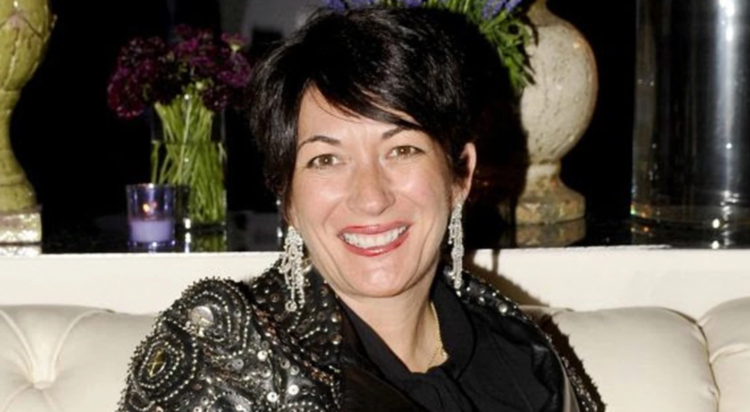 One danger is that she will name only the names she wants to name, just enough to get the maximum reduction in her sentence. Surely she will deep-six those she hates, and save those (who are likely Jews) she wants to protect. (The prosecutor in this case, Audrey Strauss, by the way, is likely a Jewess: Despite her Germanic-sounding last name, Wikipedia says her parents were "Russian immigrants" and she looks about as Russian as Jerry Lewis.)
REMEMBER Jeffrey Epstein, the rich Jewish pedophile who pimped children [almost all of them White children] to senior politicians in the US and in the UK, so that they could be blackmailed and controlled by Israel? He's the guy who was murdered while in jail so that he couldn't expose his erstwhile customers to the FBI. Well, his top pimp, a Jewish woman named Ghislaine Maxwell, was recently arrested at her hideout in New Hampshire and has been charged with soliciting minors for prostitution, for sexually abusing children, and for perjury because she lied to the cops several years earlier.
Read more here at National Vanguard
–
Ghislaine Maxwell Has 'Dead Woman's Switch' Secret Sex Tapes in Her Possession
Ghislaine Maxwell Didn't Kill Herself, Epstein Victims' Lawyer Predicts She Will Die Like Epstein
Ghislaine Maxwell, Pimp For Jeffrey Epstein's Mossad Blackmail Ring, Arrested On Sex Trafficking Charges
Jeffrey Epstein's Lawyer: "It Was Homicide, But I Don't Know Who Killed Him"
BOMBSHELL: Harvard Admits Faculty Members Flew on Jeffrey Epstein's 'Lolita Express' After Child Sex Conviction.
"Jeffrey And I Had Everyone On Videotape" Ghislaine Maxwell Reportedly Told Friend
Cindy McCain: "We all knew about Epstein. We all knew what he was doing."
Surveillance Video of Jeffrey Epstein's Cell Was 'Accidentally' Destroyed + more
PHOTOS of Jeffrey Epstein Released Following His Death and Autopsy – It Sure Looks Like He was Strangled by Wire!
Ghislaine Maxwell and Jeffrey Epstein were spies who used underage sex to blackmail politicians, 'ex-handler' claims
Epstein Was a Mossad Agent Used to Blackmail American Politicians, Says Former Israeli Spy
Jeffrey Epstein's Banker Found Dead | Probably Had Info On Clintons
The TRUTH About Jeffrey Epstein & Prince Andrew
2 prison guards charged with conspiracy and filing false records on the night of Jeffrey Epstein's death.
Doctor Overseeing Epstein Autopsy Confirms Clintoncide
Operation Epstein Explained with Ryan Dawson
Epstein's Body Secretly Placed in Unmarked Florida Tomb
Accuser Says She Massaged 'Simpsons' Creator Matt Groening in Epstein's Private Jet
Judge Jeanine: Epstein Said His Roommate Beat the Hell out of him. That's Probably True "Because I Knew Nicholas Tartaglione"
Jeff Epstein Death Ruled "SUICIDE" – Why It Doesn't Add Up
Bill Clinton Trans Painting In Jeffrey Epstein's Mansion!
4chan LEAKED Epstein's Death Before the News
FBI Waits 5 Weeks To Raid Epstein's Pedo Island
Who Watches The Suicide Watch? (The Epstein Affair)
Jeffrey Epstein's Super Convenient Suicide
NY Mag: Jeffrey Epstein's Rolodex: A Guide to His Famous Friends and Acquaintances