Rudy Giuliani claims Black Lives Matter 'will be proven to be a terrorist organization' over its ties to radical left activist Susan Rosenberg who was part of a terror group and pardoned by Bill Clinton
Rudy Giuliani has slammed New York Mayor Bill De Blasio's commission of a Black Lives Matter mural outside Trump Tower and accused the group of being a terror organization.
'Black Lives Matter is an organization run by three Marxists and financed by a convicted terrorist – who I happened to have convicted, who got 58 years in jail and got a corrupt pardon from Bill Clinton,' Donald Trump's lawyer Giuliani said on Hannity on Friday.
Read more here at Daily Mail
Retired NYPD Commissioner Bernard Kerik warns public Black Lives Matter fundraising is run by a terrorist
As the protest for social justice continue across the United States, some are critical of the true intentions of the "Black Lives Matter" movement.
To many, the protests seem to have turned into a extremely radical political movement rather than a movement for social justice police brutality. The group has grown immensely in popularity and strength since the unfortunate death of George Floyd in Minneapolis. The protests have not stopped, but critics of the movements believe many, if not most, of the people supporting "Black Lives Matter" don't embrace the true political intentions of the movement.
The "Black Lives Matter" movement is partnered with the nonprofit group, Thousand Currents. This is important because the Vice Chair of the Thousand Currents nonprofit, is Susan Rosenberg.
Kerik is very concerned about the dangers of Rosenberg, and believes under her lead, the "revolutionary marxist" Black Lives Matter group wants to overthrow the country.
Read more here at KUSI NEWS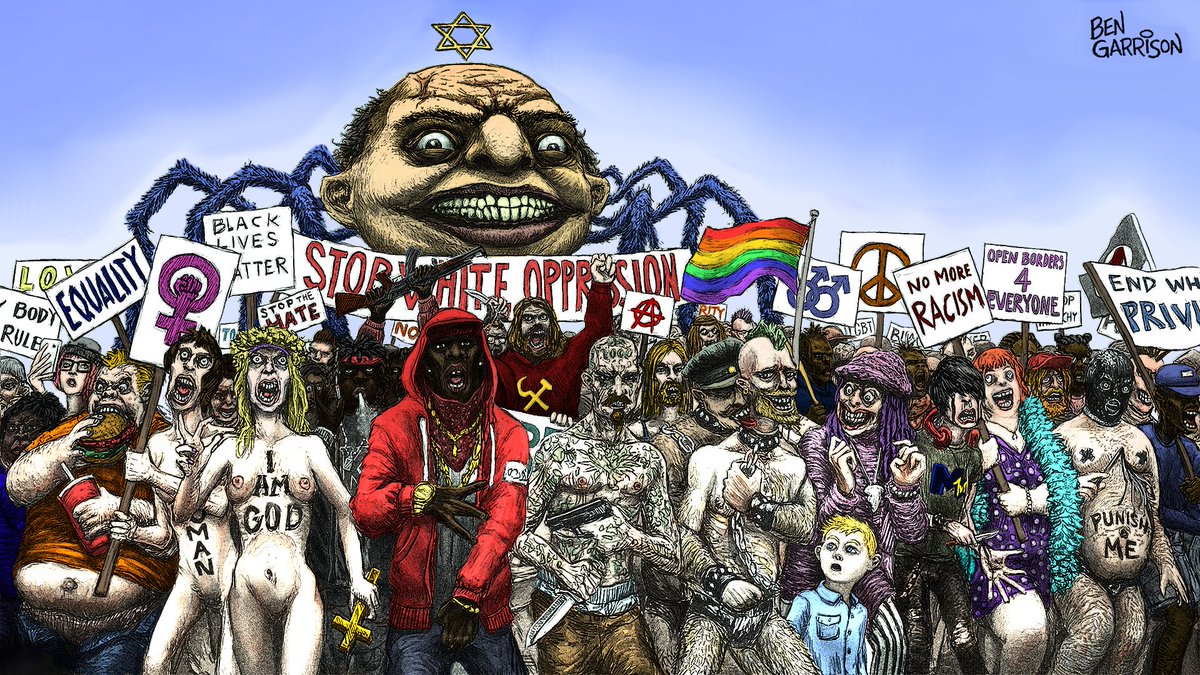 Thousand Currents
Formerly known as the International Development Exchange (IDEX), Thousand Currents is a left-of-center grantmaking organization.  As of June 16, 2020, Rosenberg sat on the Thousand Currents Board of Directors serving as Vice Chair. However, the organization subsequently deleted the Board of Directors information listing Rosenberg's biography from its website. 
While still known as IDEX in 2016, Thousand Currents began a sponsorship of the Black Lives Matter (BLM) movement. In 2019, financial documents showed the group held over $3.3 million in assets earmarked for BLM. As of June 24, 2020, access to financial information had been deleted from the organization's website.
With assistance from Thousand Currents, the Black Lives Matter Global Foundation established a $12 million fund in the months following the death of George Floyd at the hands of Minneapolis police.  Thousand Currents claims support for BLM's mission "to eradicate White supremacy and build power to intervene in violence inflicted on Black communities by the state and vigilantes through its educational and charitable activities." 
Read more here at Influence Watch
Officials Criticize Clinton's Pardon of an Ex-Terrorist
An unusual combination of New York political and law enforcement leaders have condemned former President Bill Clinton's pardon of Susan L. Rosenberg, a one-time member of the Weather Underground terrorist group who was charged in the notorious 1981 Brink's robbery in Rockland County that left a guard and two police officers dead.
Mayor Rudolph W. Giuliani, a Republican, and United States Senator Charles E. Schumer, a Democrat, were among those who criticized the pardon, as did Bernard B. Kerik, New York City's police commissioner, and David Trois, a Rockland County police union official.
"It sickened me," Mr. Kerik said yesterday of the pardon, one of 140 granted Saturday, the final day of Mr. Clinton's tenure.
Read more here at New York Times
Rosenberg was born into a middle-class Jewish family in Manhattan. Her father was a dentist and her mother a theatrical producer. She attended the progressive Walden School and later went to Barnard College. She left Barnard and became a drug counselor at Lincoln Hospital in The Bronx, eventually becoming licensed in the practice of Chinese medicine and acupuncture. She also worked as an anti-drug counselor and acupuncturist at health centers in Harlem, including the Black Acupuncture Advisory of North America.
Read more here at Wikipedia
A convicted terrorist sits on the board of a Black Lives Matter fund raising group – but why are the media ignoring this?
Watch the video here at BitChute
–
List of 269 Companies Supporting ANTIFA, Black Lives Matter
The Frankfurt School and Critical Theory – Cultural Marxism
Fourth-generation warfare (4GW)