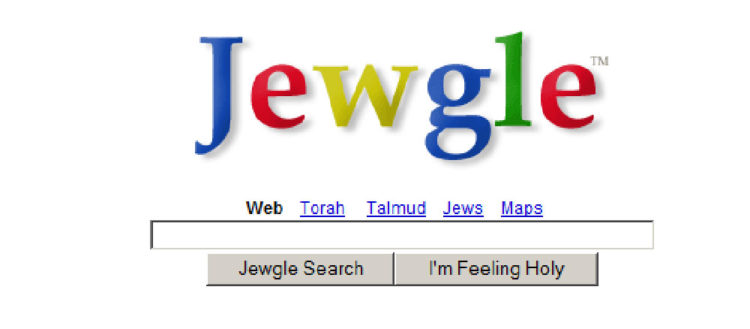 THE JEWS own Google. What began as an objective and very comprehensive search engine has been turned into a weapon against Whites. Google is so powerful that many other search engines actually use Google without you fully being aware of it.
My own thinking is that we Whites need to create our own search engines in the future. Great harm is being done by naive Whites continuing to use Google, and thereby getting a very skewed vision of reality, intentionally filtered by Jews to facilitate our genocide.
In 2017, the ADL published an article on their Web site entitled "Facebook, Google, Microsoft, Twitter, and ADL Announce Lab to Engineer New Solutions to Stop Cyberhate."
They opened their article with the following statement: "Facebook, Google, Microsoft, Twitter and other leading technology companies are joining with the Anti-Defamation League (ADL), the world's leading organization combating anti-Semitism and hate of all kinds, to establish a Cyberhate Problem-Solving Lab to counter the growing amount of hate speech online. [When Whites oppose their own genocide, Jewish groups and their employees call it "hate speech." — Ed.] Engaging engineers and focused on technical solutions, the companies and ADL will collaborate to exchange ideas, investigate areas of common risk and opportunity, and seek to devise new approaches to identify and address cyberhate."
Dr. David Duke informed his audience in 2018 of the results he obtained when he did a Google search for "American Inventors." You can see the results below.

The Andrew Carrington Hitchcock Show informed its audience of the results of a Google search for which a guest on the show entered the words "White Only Women With Children," which you can see in the image below.
The program received an email from one of its listeners which reads as follows, "Try this on Google, 'Historical Europeans,' and have a laugh." On that basis I did a Google search, and again you can see the results in the image below.
I decided to run three more Google searches of my own. Here are the results for the search term "White Couples."
Here are the results for the search term "White Women With Their Boyfriends."
Here are the results for the search term "White Men With Their Girlfriends."