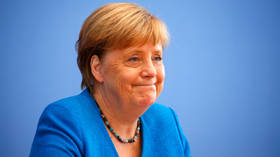 [Pure evil!]
The politician added that European nations will face similar tough decisions for many years to come. "The subject of migration … is not finished. It will be a constant theme for the 21st century," she said.
Read more here at RT
Germany: Over One Quarter of the Population from 'Migrant Backgrounds'
People of Turkish descent or who originally came from Turkey were the largest non-German group, making up 13 per cent of the migrant population, with Poles and Russians making up the next largest populations.
Read more here at Breitbart
Poland is the country where most immigrants come from in UK, Ireland, Iceland, Norway, Denmark and number two in Germany.