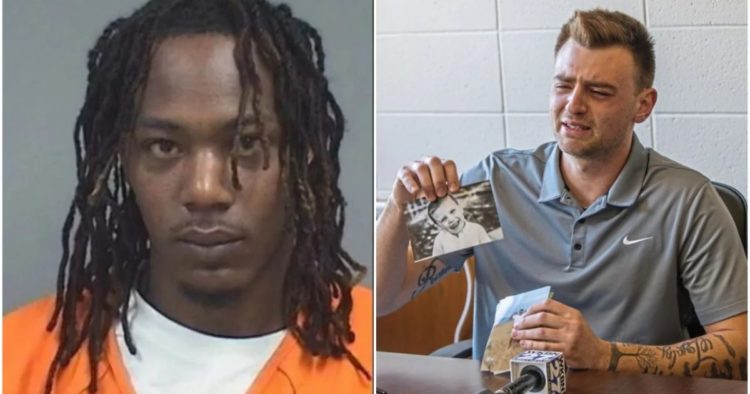 A few weeks ago, I posted about a five-year-old White boy in Wilson, North Carolina, named Cannon Hinnant who was murdered by a male Black neighbor, on 9 August 2020, who came into the Hinnant family's yard to shoot Cannon in the head.
On 21 September 2020, it happened again. This time, a four-year-old White boy named Rowan Sweeney was murdered in Struthers, Ohio, by another male Black, who shot Rowan in the head. The male Black simply entered the Sweeney home and shot the little boy while his mother was holding him in her arms.
* * *
While virtually every American knows the name of deceased serial felon George Floyd, dead drug ring suspect Breonna Taylor, and the crippled accused rapist Jacob Blake, very few know the name of Roman Sweeney, the innocent four-year-old child who was brutally murdered by a Black thug this week.
Read more here at National Vanguard
Rowan Sweeney Was Just Four When He Died In His Mother's Arms…And Just Like Cannon Hinnant There Will Be Little Coverage Or Interest From The Mainstream Media
On 21 September, in Struthers, Ohio, a four-year-old died in his mother's arms after suffering wounds from being shot by what witnesses described as a "young, light-skinned, black male." That shooter was later identified as Kimonie Devante Bryant, 24, who allegedly entered into the home through an unlocked door around 2 a.m. and began screaming. Survivors of the shooting—he shot everyone in the house—said that before they even had time to respond, Bryant began opening fire.
Read more here at Nationalist Review
5-Year-Old White Boy Slain By Black Neighbor, Leftist Media Doesn't Cover It
Cannon Hinnant was playing outside with his siblings, enjoying a quiet day of bike riding when his neighbor, Darius Sessoms, allegedly grew enraged at the young boy riding his bike onto his lawn by mistake. Sessoms then approached the little boy, stuck a gun to his head, and pulled the trigger.
Read more here at Nationalist Review