East Germans are not Eastern Europeans!
The East German economy began poorly because of the devastation caused by the Second World War; the loss of so many young soldiers, the disruption of business and transportation, and finally reparations owed to the USSR. The Red Army dismantled and transported to Russia the infrastructure and industrial plants of the Soviet Zone of Occupation. By the early 1950s, the reparations were paid in agricultural and industrial products; and Lower Silesia, with its coal mines and Szczecin, an important natural port, were given to Poland by the decision of Stalin.
The socialist centrally planned economy of the German Democratic Republic was like that of the USSR. In 1950, the GDR joined the COMECON trade bloc. In 1985, collective (state) enterprises earned 96.7% of the net national income. To ensure stable prices for goods and services, the state paid 80% of basic supply costs. The estimated 1984 per capita income was $9,800 ($22,600 in 2015 dollars). In 1976, the average annual growth of the GDP was approximately five percent.
This made East German economy the richest in all of the Soviet Bloc until 1990 after the fall of Communism in the country.
East and West Germany quickly became the best at industry, economic, etc. in each their block, this is not a coincidence!
East Germans are not Eastern Europeans!
National emblem (1955–1990) of East Germany
East German Castles and Mansions
Stolen Land – Oder–Neisse line
The Disappearance of the Eastern Germans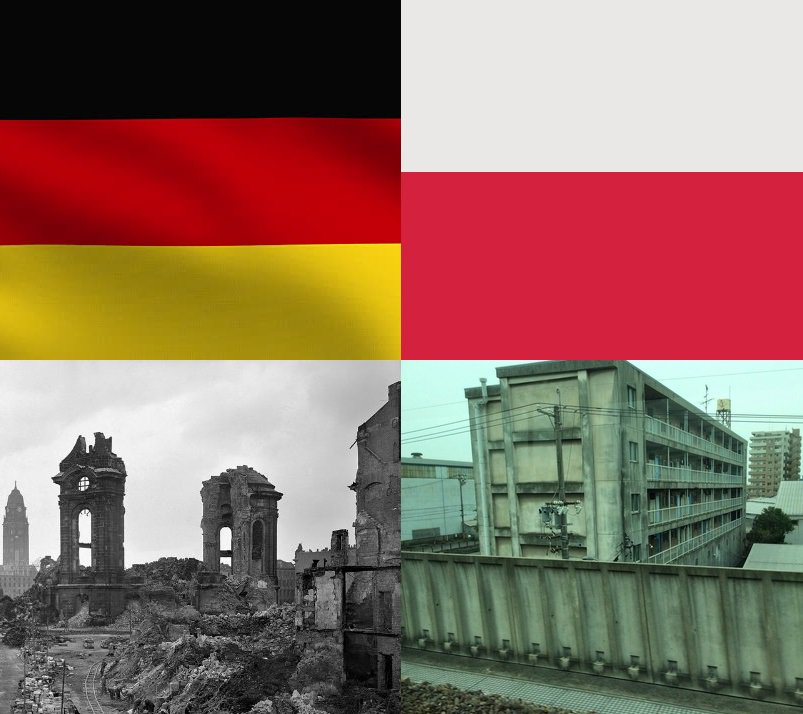 Net contributors to the EU budget
Which Countries Are the Biggest Boost or Drag on the EU Budget?
Europe after the Eastern Enlargement of the European Union: 2004-2014
The West offered aid, and the East accepted it
A 1994 view on "the incumbent poor four" and "the eastern enlargement".