Germany has a social market economy with a highly skilled labour force, a low level of corruption, and a high level of innovation. It is the world's third largest exporter of goods, and has the largest national economy in Europe which is also the world's fourth largest by nominal GDP and the fifth by PPP.
China overtook Germany to become the world's third largest economy in 2008
China becomes world's third largest economy
Being home to the modern car, the automotive industry in Germany is regarded as one of the most competitive and innovative in the world, and is the fourth largest by production. The top 10 exports of Germany are vehicles, machinery, chemical goods, electronic products, electrical equipments, pharmaceuticals, transport equipments, basic metals, food products, and rubber and plastics. Germany is one of the largest exporters globally.
Of the world's 500 largest stock-market-listed companies measured by revenue in 2019, the Fortune Global 500, 29 are headquartered in Germany. 30 major Germany-based companies are included in the DAX, the German stock market index which is operated by Frankfurt Stock Exchange. Well-known international brands include Mercedes-Benz, BMW, Volkswagen, Audi, Siemens, Allianz, Adidas, Porsche, Bosch and Deutsche Telekom. Berlin is a hub for startup companies and has become the leading location for venture capital funded firms in the European Union. Germany is recognised for its large portion of specialised small and medium enterprises, known as the Mittelstand model. These companies represent 48% global market leaders in their segments, labelled Hidden Champions.
Research and development efforts form an integral part of the German economy. In 2018 Germany ranked fourth globally in terms of number of science and engineering research papers published. Research institutions in Germany include the Max Planck Society, the Helmholtz Association, and the Fraunhofer Society and the Leibniz Association. Germany is the largest contributor to the European Space Agency.
Germany is the 18th most populated country.
List of countries and dependencies by population – Wikipedia
Most economists believed that German reunification would cripple the West German economy. Indeed, the early results weren't pretty. All told, Germany spent roughly 2 trillion euros ($2.3 trillion) to provide East Germans with social benefits, to rebuild East German infrastructure and to offer a 1:1 exchange for East German currency. The situation was so grim that by 1999, an Economist report concluded that Germany was consigned to the role of "sick man of Europe" for the foreseeable future. The coup de grace of the analysis was a comparison of the freshly unified German state to the sclerotic Ottoman Empire on the eve of its collapse. At first, it seemed like the correct analysis. In 2003, after years of stagnant growth, the German economy shrank by 0.71 percent.
But then, Germany took off once more.
In Search of a Third German Economic Miracle
In Germany midsize business and family-owned business are a decisive factor of our economic strength. We call these businesses; "Mittelstand". When I speak of family-owned companies or family businesses, they always include a member of the family as a managing partner or the chairman of the supervisory board.
The Secret of Success for Midsize Business: Family Entrepreneurs – Openforum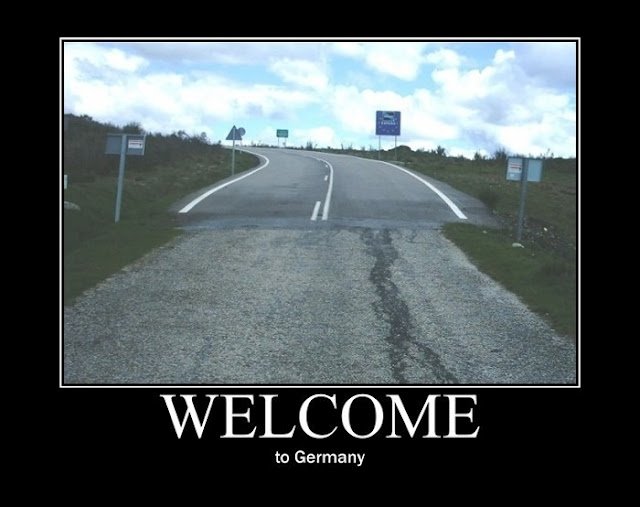 German family-owned businesses still male and conservative
Family-owned companies like Aldi, Würth and Haribo are often described as the backbone of the German economy. But gender equality and diversity appear to be weak spots in their dynastic business cultures.
Only 7% of senior management positions in the 100 biggest firms held by German families are women, a new survey released on Wednesday by the German-Swedish AllBright Foundation has found.
German family-owned businesses still male and conservative – DW
What Are The Major Natural Resources Of Germany? – WorldAtlas
List of Germans by net worth – Wikipedia
Adidas
Adidas AG (German: [ˈʔadiˌdas]; stylized as adidas since 1949) is a German multinational corporation, founded and headquartered in Herzogenaurach, Germany, that designs and manufactures shoes, clothing and accessories. It is the largest sportswear manufacturer in Europe, and the second largest in the world, after Nike. It is the holding company for the Adidas Group, which consists of the Reebok sportswear company, 8.33% of the German football club Bayern München, and Runtastic, an Austrian fitness technology company. Adidas' revenue for 2018 was listed at €21.915 billion.
Aldi
Aldi (stylized as ALDI) is the common brand of two German family-owned discount supermarket chains with over 10,000 stores in 20 countries and an estimated combined turnover of more than €50 billion. The chain was founded by brothers Karl and Theo Albrecht in 1946 when they took over their mother's store in Essen. The business was split into two separate groups in 1960, that later became Aldi Nord, headquartered in Essen, and Aldi Süd, headquartered in Mülheim. In 1962, they introduced the name Aldi (a syllabic abbreviation for Albrecht Diskont), which is pronounced [ˈaldiː] (listen). In Germany, Aldi Nord and Aldi Süd have been financially and legally separate since 1966, although both divisions' names may appear as if they were a single enterprise with certain store brands or when negotiating with contractor companies. The formal business name is Aldi Einkauf GmbH & Compagnie, oHG.
Aldi's German operations consist of Aldi Nord's 35 individual regional companies with about 2,500 stores in western, northern, and eastern Germany, and Aldi Süd's 32 regional companies with 1,600 stores in western and southern Germany. Internationally, Aldi Nord operates in Denmark, France, the Benelux countries, Portugal, Spain and Poland, while Aldi Süd operates in Ireland, the United Kingdom, Hungary, Switzerland, Australia, China, Italy, Austria and Slovenia. Both Aldi Nord (as Trader Joe's) and Aldi Süd (as Aldi) also operate in the United States with 1,600 stores between them as of 2017. Further, the U.S. is the only country to have both Aldi companies operating outside of Germany.
Beate Heister (b. Albrecht) & Karl Albrecht Jr. are number one on Germany's wealthiest list and number 23 in the world (Aldi Süd).
Hans Jakob Mueller are number five on Germany's wealthiest list and number 61 in the world (Aldi Nord and Trader Joe's).
List of Germans by net worth – Wikipedia
Allianz
Allianz SE (/ˈæliənts/ AL-ee-ənts; German pronunciation: [aliˈants] (listen)) is a European multinational financial services company headquartered in Munich, Germany. Its core businesses are insurance and asset management. As of 2014, it is the world's largest insurance company, the largest financial services group and the largest company according to a composite measure by Forbes magazine, as well as the largest financial services company when measured by 2013 revenue. The company is a component of the Euro Stoxx 50 stock market index.
Its asset management division, which consists of PIMCO, Allianz Global Investors and Allianz Real Estate, has €1,960 billion of assets under management (AuM), of which €1,448 billion are third-party assets (as at 2017-12-31).
Allianz sold Dresdner Bank to Commerzbank in November 2008. As a result of this transaction, Allianz gained a 14% controlling stake in the new Commerzbank.
Commerzbank Aktiengesellschaft is a major German bank operating as a universal bank, headquartered in Frankfurt am Main. In the 2019 financial year, the bank was the second largest in Germany by the total value of its balance sheet.
Allianz, as an organization and through its corporate officers, voluntarily partnered with the NS Regime and the Third Reich, starting as early as the early 1930s and continuing all the way through to the collapse of the Third Reich.
Major General Gustav Lombard, the former commander of the Waffen-SS' 8th SS Cavalry Division Florian Geyer, worked for Allianz in Munich after the war's end.
Alpina
Alpina Burkard Bovensiepen GmbH & Co. KG is an automobile manufacturing company based in Buchloe, in the Ostallgäu district of Bavaria, Germany that develops and sells high-performance versions of BMW cars.
Alpina works closely with BMW and their processes are integrated into BMW's production lines, thus Alpina is recognized by the German Ministry of Transport as an automobile manufacturer, in contrast to other performance specialists which are aftermarket tuners. For instance, the Alpina B7 is produced at the same assembly line in Dingolfing, Germany (BMW Plant Dingolfing), as BMW's own 7 Series. The B7's twin-turbo 4.4-litre V8 is assembled by hand at Alpina's facility in Buchloe, Germany, before being shipped to BMW for installation, and the assembled vehicle is then sent back to Alpina for finishing touches.
The firm was founded in 1965 by Burkard Bovensiepen, a member of the Bovensiepen family of industrialists.
The Alpina B5 was introduced at the 2017 Geneva Motor Show in all-wheel drive Saloon or Touring versions. The B5 features a 4.4-litre N63M30 V8 engine that generates a maximum power output of 447 kW (599 hp; 608 PS) and 800 N⋅m (590 lb⋅ft) of torque. Based on the N63B44O2 V8, it has uprated pistons, new twin-scroll Garrett turbochargers and new spark plugs by NGK.
The B5 can accelerate from 0–100 km/h (0–62 mph) 3.5 seconds with a top speed of 330 km/h (205 mph), making it the fastest estate car currently in production.
The Alpina B10 Bi-Turbo is a high performance version of the BMW 5 Series E34 executive car manufactured by German automobile manufacturer Alpina. Beginning production in 1989, the B10 Bi-Turbo was based on the 535i and received several upgrades by Alpina, being the fastest production sedan in the world at the time of its introduction. Production ended in 1994 with 507 examples produced.
Developed at a cost of US$3.2 million, the B10 Bi-Turbo was introduced at the Geneva Motor Show in March 1989.
Altana
Altana AG (styled as ALTANA) is a German chemical company headquartered in Wesel. It was created in 1977 through the spin-off of divisions of the Varta Group. The first CEO was Herbert Quandt.
The ALTANA Group develops and manufactures high-quality, innovative specialty chemical products. ALTANA's four divisions – BYK, ECKART, ELANTAS, and ACTEGA – have set worldwide standards in their markets.
Ardelt
Ardelt is the world market leader for double jib level luffing cranes.
The technical foundation of our company is based on the continuous development of our 1932 patent for the "double jib level luffing system".
ATR
ATR (Auto-Teile-Ring, English: "Spare Parts Pool") is the corporate umbrella of one of the world's largest independent trading cooperations for automotive spare parts and a service center for four garage service concepts. The headquarters of ATR is located in Denkendorf (Baden-Württemberg). ATR companies provide auto shops and spare parts dealers with original spare parts and garage equipment.
Audi
Audi AG (German: [ˈaʊ̯di ʔaːˈɡeː] (listen)) is a German automobile manufacturer that designs, engineers, produces, markets and distributes luxury vehicles. Audi is a wholly owned subsidiary of the Volkswagen Group and has its roots at Ingolstadt, Bavaria, Germany. Audi-branded vehicles are produced in nine production facilities worldwide.
Audi, along with fellow German marques BMW and Mercedes-Benz, is among the best-selling luxury automobile brands in the world.
Overrun by the Soviet Army in 1945, on the orders of the Soviet Union military administration the factories were dismantled as part of war reparations. Following this, the company's entire assets were expropriated without compensation
Aurubis
Aurubis AG (formerly Norddeutsche Affinerie AG) is listed on the stock exchange and is the largest copper producer in Europe (the second largest in the world) and the largest copper recycler worldwide. Its headquarters is in Hamburg, Germany. After the acquisition of the Belgian copper producer Cumerio by Norddeutsche Affinerie AG on 18 February 2008, the company re-branded itself as Aurubis as of 1 April 2009.
BASF
BASF SE is a German multinational chemical company and the largest chemical producer in the world.
The BASF Group comprises subsidiaries and joint ventures in more than 80 countries and operates six integrated production sites and 390 other production sites in Europe, Asia, Australia, the Americas and Africa. Its headquarters is located in Ludwigshafen, Germany. BASF has customers in over 190 countries and supplies products to a wide variety of industries. Despite its size and global presence, BASF has received relatively little public attention since it abandoned manufacturing and selling BASF-branded consumer electronics products in the 1990s.
At the end of 2019, the company employed 117,628 people, with over 54,000 in Germany. In 2019, BASF posted sales of €59.3 billion and income from operations before special items of about €4.5 billion.
BASF is an acronym for Badische Anilin und Soda Fabrik (German for "Baden Aniline and Soda Factory").
BASF founded IG Farben with Hoechst, Bayer, and three other companies, thus losing its independence. BASF was the nominal survivor, as all shares were exchanged for BASF shares before the merger. Rubber, fuels, and coatings were added to the range of products.
BASF (leader of the chemical industry of the IG Farben) built a chemical factory in Auschwitz by the name IG Auschwitz. The chemical factory IG Auschwitz has a width of 3 km and a length of 8 km, resulting in a size of 24km². It was the largest chemical factory of the world.
In 1935, IG Farben and AEG presented the magnetophon – the first tape recorder – at the Radio Exhibition in Berlin.
The Ludwigshafen site was almost completely destroyed during the Second World War and was subsequently rebuilt. The allies dissolved IG Farben in November 1945.
Both the Ludwigshafen and Oppau plants were of strategic importance for the war because the German military needed many of their products, e.g., synthetic rubber and gasoline. As a result, they were major targets for air raids. Throughout the war, Allied bombers attacked the plants 65 times.
Shelling took place from the autumn of 1943 and saturation bombing inflicted extensive damage. Production virtually stopped by the end of 1944.
In October 2017, BASF announced it would buy seed and herbicide businesses from Bayer for €5.9 billion ($7 billion), as part of its acquisition of Monsanto.
BASF operates in a variety of markets. Its business is organized in the segments of Chemicals, Plastics, Performance Products, Functional Solutions, Agricultural Solutions, and Oil and Gas.
BASF's recent success is characterized by a focus on creating resource efficient product lines after completely abandoning consumer products. This strategy was reflected in production by a re-focus towards integrated production sites. The largest such integrated production site is located in Ludwigshafen employing 33,000 people.
Integrated production sites are characterized by co-location of many individual production lines (producing a specific chemical), which share an interconnected material flow. Piping is used ubiquitously for volume materials. All production lines use common raw material sourcing and feed back waste resources, which can be used elsewhere (e.g. steam of various temperatures, sulfuric acid, carbon monoxide). The economic incentive for this approach is high resource and energy efficiency of the overall process, reduced shipping cost and associated reduced risk of accidents. Due to the high cost of such an integrated production site, it establishes a high entry barrier for competitors trying to enter the market for volume chemicals.
BASF SE has succeeded in developing a semi-crystalline polyamide that allows light to pass through largely unhindered. Ultramid Vision combines very high light transmission with low light scattering. This makes it the world's first semi-crystalline polyamide for semi-transparent or transparent components in chemically challenging environments. Additionally, the unique polyamide is UV and temperature resistant, scratch-proof as well as suitable for flame-retardant requirements. Ultramid Vision can be used in various application fields: It recommends itself especially for parts for visual check, illumination or light design. Ultramid Vision presents a versatile alternative to commonly used materials such as amorphous aliphatic polyamides, polycarbonate or styrene-acrylonitrile copolymers.
Bayer
Bayer AG (/ˈbeɪ.ər, ˈbaɪ.ər/; German: [ˈbaɪɐ]) is a German multinationalpharmaceutical and life sciences company and one of the largest pharmaceutical companies in the world. Headquartered in Leverkusen, Bayer's areas of business include human and veterinary pharmaceuticals; consumer healthcare products; agricultural chemicals, seeds and biotechnology products.
In 1925, Bayer was one of six chemical companies that merged to form IG Farben, the world's largest chemical and pharmaceutical company.
Bayer's Monsanto acquisition is the biggest acquisition by a German company to date. However, owing to ongoing litigation concerning the herbicide Roundup, produced by Monsanto, the deal is considered one of the worst corporate deals ever agreed, owing to the massive financial and reputational blows it has caused Bayer.
Beru
BERU Group is a listed public company since October 1997. The company is the leading manufacturer of diesel cold start systems with an estimated worldwide market share of 40% for glow plugs.
In the field of ignition technology for petrol engines, BERU is one of the four major manufacturers in Europe.
BERU makes electronics for cars. The company also produces sensor technology and ignition systems for the oil and gas burner industry. Almost all OE-manufacturers of automobiles, commercial vehicles and engines are BERU's customers. The company's headquarters are located in Ludwigsburg, Germany.
BERU has been acquired by BorgWarner.
BMW
Bayerische Motoren Werke AG, commonly referred to as BMW (German pronunciation: [ˈbeːˈʔɛmˈveː] (listen)), is a German multinational company which produces luxury vehicles and motorcycles. The company was founded in 1916 as a manufacturer of aircraft engines, which it produced from 1917 until 1918 and again from 1933 to 1945.
Automobiles are marketed under the brands BMW, Mini and Rolls-Royce, and motorcycles are marketed under the brand BMW Motorrad. In 2015, BMW was the world's twelfth-largest producer of motor vehicles, with 2,279,503 vehicles produced. The company has significant motorsport history, especially in touring cars, Formula 1, sports cars and the Isle of Man TT.
BMW is headquartered in Munich and produces motor vehicles in Germany, Brazil, China, India, South Africa, the United Kingdom, the United States and Mexico. The Quandt family is a long-term shareholder of the company (with the remaining shares owned by public float), following brothers Herbert and Harald Quandt's investments in 1959 which saved the company from bankruptcy.
South Africa
BMWs have been assembled in South Africa since 1968, when Praetor Monteerders' plant was opened in Rosslyn, near Pretoria. BMW initially bought shares in the company, before fully acquiring it in 1975; in so doing, the company became BMW South Africa, the first wholly owned subsidiary of BMW to be established outside Germany. Unlike United States manufacturers, such as Ford and GM, which divested from the country in the 1980s, BMW retained full ownership of its operations in South Africa.
Following the end of apartheid in 1994, and the lowering of import tariffs, BMW South Africa ended local production of the 5 Series and 7 Series, in order to concentrate on production of the 3 Series for the export market. South African–built BMWs are now exported to right hand drive markets including Japan, Australia, New Zealand, the United Kingdom, Indonesia, Malaysia, Singapore, and Hong Kong, as well as Sub-Saharan Africa. Since 1997, BMW South Africa has produced vehicles in left-hand drive for export to Taiwan, the United States and Iran, as well as South America.
Three unique models that BMW Motorsport created for the South African market were the E23 M745i (1983), which used the M88 engine from the BMW M1, the BMW 333i (1986), which added a six-cylinder 3.2-litre M30 engine to the E30, and the E30 BMW 325is (1989) which was powered by an Alpina-derived 2.7-litre engine.
BMWs with a VIN starting with "NC0" are manufactured in South Africa.
BMW Motorrad is the motorcycle brand of the German company BMW, part of its Corporate and Brand Development division. It has produced motorcycles since 1923, and achieved record sales for the fifth year in succession in 2015. With a total of 136,963 vehicles sold in 2015, BMW registered a growth of 10.9% in sales in comparison with 2014. In May 2011, the 2,000,000th motorcycle produced by BMW Motorrad was an R1200GS.
Bomag
Bopparder Maschinenbau-Gesellschaft mbH, better known by the acronym BOMAG, is a German company and a global market leader in compaction technology and manufactures soil, asphalt and refuse compaction equipment, as well as stabilizers and recyclers.
Robert Bosch GmbH
In 2009, Bosch invested about 3.6 billion Euro in development and research. Approximately 3900 patents are published per year. In addition to increasing energy efficiency by employing renewable energies, the company plans to invest into new areas such as biomedical engineering.
On 16 September 2014, the Wall Street Journal reported that ZF agreed to acquire TRW Automotive Holdings for $13.5 billion. The acquisition would create the world's second largest automotive parts concern, ranked just behind Robert Bosch GmbH.
Brabus
BRABUS GmbH is a German high-performance automotive aftermarket tuning company founded in 1977 in Bottrop (Ruhr area). Brabus specializes in Mercedes-Benz, Smart and Maybach vehicles. Brabus is the largest Mercedes-Benz tuner after Mercedes-AMG, which has been a Daimler AG subsidiary since the 1990s.
In 2006 Brabus Rocket clocked in new record for street-legal sedan at 362.4 km/h (225.2 mph). The Rocket was based on a modified Mercedes-Benz CLS-Class (W219) model.
In October 2006 Brabus made another record (for a sedan) with this car at 365.7 km/h (227.2 mph). The price of the car is 348,000 euros.
A world-record speed of 330.6 km/h (205.2 mph) set on the high-speed test track in Nardo, Italy; Brabus added to its extensive collection of automotive records with a Maybach 57 powered by a 730-hp (720 hp SAE net) / 537-kW Brabus SV12 S Biturbo engine(s).
In the beginning of 2012, the world's fastest street-legal sedan was a Brabus Rocket 800.
The 2012 Brabus Rocket 800 is powered by a V12 engine which provides 800 hp and 1,420Nm of torque, which has been limited to 1,100Nm. The Brabus Rocket accelerates from 0 to 100 km/h (62 mph)in 3.7 seconds, 23.8 seconds to 300 km/h (186 mph) and has a top speed of 370 km/h (230 mph).
BOMAG
Bopparder Maschinenbau-Gesellschaft mbH, better known by the acronym BOMAG, is a German company and a global market leader in compaction technology and manufactures soil, asphalt and refuse compaction equipment, as well as stabilizers and recyclers.
Carl Zeiss AG
Carl Zeiss AG (German: [kaʁl tsaɪs]), branded as ZEISS, is a German manufacturer of optical systems and optoelectronics, founded in Jena, Germany in 1846 by opticianCarl Zeiss.
Carl Zeiss is one of the oldest existing optics manufacturers in the world.
The destruction of the war caused many companies to divide into smaller subcompanies and others to merge. There was great respect for the engineering innovation that came out of Dresden—before the war the world's first 35 mm single-lens reflex camera, the Kine Exakta, and the first miniature camera with good picture quality were developed there.
At the end of the war, Jena was occupied by the United States Army. When Jena and Dresden were incorporated into the Soviet occupation zone, later East Germany, some parts of Zeiss Jena were relocated by the US army to the Contessa manufacturing facility in Stuttgart, West Germany, while the remainder of Zeiss Jena was reestablished by the (eastern) German Democratic Republic as Kombinat VEB Zeiss Jena.
The Soviet Army took most of the existing Zeiss factories and tooling as World War II spoils back to the Soviet Union, establishing the Kiev camera works.
The Zeiss company was responsible for many innovations in optical design and engineering in each of their major fields of business. Today this becomes exemplarily visible in the latest EUV lithography systems, the equipment needed to produce the latest generations of semiconductor components. It also includes early high-performance optical microscopes up to today's electron and ion microscopes, which reach a sub-nanometers resolution. It includes technology leadership in the first surgical microscopes and ophthalmic devices. It also includes high-performance contact metrology systems. For many years Zeiss showed innovations in fields as astronomical telescopes, photographic and cinematic lenses.
Zeiss is currently in the process of designing the optical components for the James Webb Space Telescope set to replace the Hubble Space Telescope sometime in 2021.
Zeiss worked with Nokia, and later with Microsoft Mobile as they continued production of the Lumia series. The Nokia 808 PureView features a lens custom-developed by Zeiss for its 1/1.2 inch sensor; as did its successor, the Nokia Lumia 1020. The Nokia N90 and Nokia N8 also used Zeiss optics. In 2017, Zeiss again provided optics for Nokia products through a collaboration with HMD Global, beginning with the Nokia 8.
Continental AG
Continental AG, commonly known as Continental or Conti, is a German multinational automotive parts manufacturing company specializing in brake systems, interior electronics, automotive safety, powertrain and chassis components, tachographs, tires and other parts for the automotive and transportation industries. It is headquartered in Hanover, Lower Saxony.
Continental is the world's fourth-largest tire manufacturer.
After acquiring Siemens AG's VDO automotive unit in 2007 Continental was ranked third in global OEM automotive parts sales in 2012 according to a study sponsored by PricewaterhouseCoopers.
In 2008, Continental appeared overextended with its integration of VDO and had since lost almost half of its market capitalisation when it found itself to be the hostile takeover target of the family-owned Schaeffler AG. By 2009, Schaeffler successfully installed the head of its motor division at the helm of Continental.
On 6 September 2012, Continental returned to the benchmark DAX index of 30 selected German blue chip stocks after a 45-month absence. IHO Group (investment holding of the Schaeffler family) is the controlling shareholder and currently owns 46% of Continental shares.
Daimler AG
Daimler AG (German pronunciation: [ˈdaɪmlɐ ʔaːˌɡeː] (listen); previously named Daimler-Benz and DaimlerChrysler), commonly known and referred to as Mercedes-Benz, or simply as Daimler, is a German multinational automotive corporation headquartered in Stuttgart, Baden-Württemberg. It is one of the world's leading car and truck manufacturers. Daimler-Benz was formed with the merger of Benz & Cie. and Daimler Motoren Gesellschaft in 1926. The company was renamed DaimlerChrysler upon acquiring the American automobile manufacturer Chrysler Corporation in 1998, and was again renamed Daimler AG upon divestment of Chrysler to Cerberus Capital Management in 2007 (Chrysler is currently owned by FCA).
As of 2014, Daimler owned or had shares in a number of car, bus, truck and motorcycle brands including Mercedes-Benz, Mercedes-AMG, Smart Automobile, Detroit Diesel, Freightliner, Western Star, Thomas Built Buses, Setra, BharatBenz, Mitsubishi Fuso, MV Agusta as well as shares in Denza, KAMAZ and BAIC Motor. The luxury Maybach brand was terminated at the end of 2012, but revived in April 2015 as "Mercedes-Maybach" versions of the Mercedes-Benz S-Class and Mercedes-Benz GLS-Class. In 2019, Daimler sold 3.3 million vehicles.
By unit sales, Daimler is the thirteenth-largest car manufacturer and is the largest truck manufacturer in the world.
Daimler provides financial services through its Daimler Financial Services arm. The company is a component of the Euro Stoxx 50 stock market index. Daimler AG complex in Stuttgart include central company headquarters, Mercedes-Benz and Daimler car plants, Mercedes-Benz Museum and stadium Mercedes-Benz Arena.
Daimler sells automobiles under the following brands worldwide:
Mercedes-Benz Cars
Daimler Trucks

Commercial vehicles

Mercedes-Benz (truck group)
Sterling Trucks – operations wound down in 2010, but will continue to support authorized dealers and vehicle owners

Components

Daimler Buses
Mercedes-Benz Vans

Mercedes-Benz (vans group)

Daimler Mobility

Mercedes-Benz Financial
Daimler Truck Financial

Others
In 2015, Daimler held interests in the following companies:
Until the end of 2011, the company had also held shares in McLaren Group.
17 April 2013, Daimler AG exited EADS, the parent company of Airbus of Europe.
Deutsche Bahn
Deutsche Bahn AG (IPA: [ˈdɔɪ̯t͡ʃə baːn]; abbreviated as DB or DB AG) is a German railway company. Headquartered in Berlin, it is a private joint-stock company (AG), with the Federal Republic of Germany being its single shareholder.
Deutsche Bahn describes itself as the second-largest transport company in the world, after the German postal and logistics company Deutsche Post / DHL, and is the largest railway operator and infrastructure owner in Europe. Deutsche Bahn was the largest railway company in the world by revenue in 2015. It carries about two billion passengers annually.
Deutsche Telekom
Deutsche Telekom AG (German pronunciation: [ˌdɔʏtʃə ˈteːləkɔm ʔaːˌɡeː] (listen); short form in writing only: DT; stylised as ·T···) is a German telecommunications company headquartered in Bonn and by revenue the largest telecommunications provider in Europe. Deutsche Telekom was formed in 1995, as the former state-owned monopoly Deutsche Bundespost was privatised. Since it is privatized, Deutsche Telekom has featured among Fortune 500 companies with its latest ranking 86 in 2020. The company operates several subsidiaries worldwide, including the mobile communications brand T-Mobile.
As of April 2020, the German government holds a 14.5% stake in company stock directly, and another 17.4% through the government bank KfW. The company is a component of the EURO STOXX 50 stock market index.
Deichmann SE
Deichmann SE is the largest footwear retailer in Europe and is headquartered in Essen, Germany.
After World War II, Deichmann improvised by making 50,000 pairs of shoes out of poplar wood and parachute harnesses.
Deutsche Bank
Deutsche Bank AG (German pronunciation: [ˈdɔʏtʃə ˈbaŋk ʔaːˈɡeː] (listen)) is a German multinational investment bank and financial services company headquartered in Frankfurt, Germany, and dual-listed on the Frankfurt Stock Exchange and the New York Stock Exchange.
The bank's network spans 58 countries with a large presence in Europe, the Americas, and Asia. As of 2017–2018, Deutsche Bank was the 21st largest bank in the world by total assets. As the largest German banking institution, it is a component of the DAX stock market index.
The company is a universal bank with three major divisions: the Private & Commercial Bank, the Corporate & Investment Bank (CIB), and Asset Management (DWS). Its investment banking operations often command substantial deal flow.
After Adolf Hitler came to power, instituting the Third Reich, Deutsche Bank dismissed its three Jewish board members in 1933. In subsequent years, Deutsche Bank took part in the aryanization of Jewish-owned businesses; according to its own historians, the bank was involved in 363 such confiscations by November 1938. In 1938, German bank Mendelssohn & Co. [Jewish bank] was acquired. During the war, Deutsche Bank incorporated other banks that fell into German hands during the occupation of Eastern Europe. Deutsche Bank provided banking facilities for the Gestapo and loaned the funds used to build the Auschwitz camp and the nearby IG Farben facilities.
During World War II, Deutsche Bank became responsible for managing the Bohemian Union Bank in Prague, with branches in the Protectorate and in Slovakia, the Bankverein in Yugoslavia (which has now been divided into two financial corporations, one in Serbia and one in Croatia), the Albert de Barry Bank in Amsterdam, the National Bank of Greece in Athens, the Creditanstalt-Bankverein in Austria and Hungary, the Deutsch-Bulgarische Kreditbank in Bulgaria, and Banca Comercială Română (The Romanian Commercial Bank) in Bucharest. It also maintained a branch in Istanbul, Turkey.
In 1999, Deutsche Bank confirmed officially that it had been involved in Auschwitz. In December 1999, Deutsche, along with other major German companies, contributed to a US$5.2 billion compensation fund following lawsuits brought by Holocaust survivors; U.S. officials had threatened to block Deutsche Bank's $10 billion purchase of Bankers Trust, a major American Bank, if it did not contribute to the fund. The history of Deutsche Bank during the Second World War has since been documented by independent historians commissioned by the Bank.
DHL Global Forwarding
DHL Global Forwarding, formerly known as DHL Danzas Air & Ocean, is a division of Deutsche Post DHL providing air and ocean freight forwarding services. It also plans and undertakes major logistics projects under the brand name DHL Industrial Projects. Together with DHL Freight, it forms Deutsche Post's Freight/Forwarding department.
DHL Global Forwarding – Wikipedia
DHL is the world's leading logistics company. Our 380,000 people in over 220 countries and territories work every day to help you cross borders, reach new markets and grow your business. Or simply send a letter to your loved ones.
DMG Mori Aktiengesellschaft
DMG MORI AKTIENGESELLSCHAFT (name written in capital letters; until September 2013: Gildemeister AG, until June 2015: DMG MORI SEIKI AKTIENGESELLSCHAFT) is one of Germany's largest manufacturers of cuttingmachine tools and a manufacturer of CNC-controlled Lathes and Milling machines. Products include machines, industrial services and software and energy solutions. The SDAX technology group has 21 production sites worldwide and 161 international sales and service sites. The company is based in Bielefeld.
DMG Mori Aktiengesellschaft – Wikipedia
Dräxlmaier Group
The Dräxlmaier Group is a globally operating automotive supplier with its headquarters in the Lower Bavarian city of Vilsbiburg, Germany. Founded in 1958, the family-owned company specializes in the production of electrical systems, electrical and electronic components, interiors as well as battery systems for premium vehicles.
Today, the Dräxlmaier Group is one of the 100 largest automotive suppliers and market leader for vehicle electronics and interior systems in the premium segment. Its customer base includes Audi, BMW, Bugatti, Cadillac, Jaguar, Land Rover, Lamborghini, Maserati, Mercedes-Benz, MINI, Porsche, Tesla and Volkswagen.
With a revenue of 4.9 billion euro (2019) and over 70,000 employees (2019), Dräxlmaier Group is one of the most successful automotive suppliers worldwide
The Dräxlmaier Group introduced a natural fiber composite material for vehicle interiors in 2008. The door panel developed for the BMW 7 Series is made of biocomposite material.
In 2011, Dräxlmaier developed the world's first door panel with visible natural fiber. This was first installed in the all-electric BMW i3 in 2013.
The Dräxlmaier Group's range of services includes the development and production of vehicle wiring systems, cockpit modules and interiors (such as instrument panels, center consoles and door panels). Electrical, electronic and high-voltage components, and battery systems are also part of the automotive supplier's product portfolio.
The products were introduced as part of the complete interior for the Mercedes-Benz CLK, the FIS door module for the BMW 7 Series, the interiors of the Maybach luxury sedan and the Porsche Panamera, as well as the first door panel with visible natural fiber in the BMW i3.
Dürr AG
Dürr AG is a global mechanical and plant engineering firm. The company, founded by Paul Dürr (1871-1936) as a metal shop for roof flashing in Bad Cannstatt in 1895, has been listed on the Frankfurt Stock Exchange since 4 January 1990. Meanwhile, the shares are listed in the MDAX and Stoxx 600. The customers of Dürr AG include almost all familiar automobile manufacturers and their suppliers. Other market segments include, for example, the mechanical engineering, chemical and pharmaceutical industries and – since the takeover of HOMAG Group AG in October 2014 – the woodworking industry. The company is registered in Stuttgart, but its actual location (mailing address) has been in Bietigheim-Bissingen since 1 August 2009 after the relocation of various business units.
2014 Dürr acquires the majority of HOMAG Group AG, the world market leader for woodworking machines.
Dürr is among the global market leaders in its sectors, with market shares of 30% to 60% on average. More than 80% of its revenue is generated abroad. Dürr is represented in 28 countries at 93 business locations (thereof 50 with production facilities).
Paint and Final Assembly Systems: paint shops and final assembly systems for the automotive industry
Application Technology: robot technologies for the automatic application of paint as well as sealants and adhesives
Measuring and Process Systems: balancing and cleaning systems as well as testing and filling technology
Clean Technology Systems: exhaust-air purification systems and energy-efficiency technology
Woodworking Machinery and Systems: machinery for the woodworking industry
EDAG
The EDAG Group is one of the world's largest independent development partners to the automotive industry and aviation industry.
Eibach
Heinrich Eibach GmbH is a German company that has specialized in the development and production of suspension and chassis systems for the automotive industry and also manufactures special technical springs for a wide variety of other industrial applications.
Today, the company is one of the leading manufacturers in its branch. Eibach has production plants in Germany, the United States and China. Subsidiaries are located in England, Japan, Australia and South Africa, which means that the company is represented on five continents.
Enercon
Enercon GmbH is a wind turbine manufacturer based in Aurich, Lower Saxony, Germany. It has been the market leader in Germany since the mid-1990s.
As of December 2017, Enercon had installed more than 26,300 wind turbines, with a power generating capacity exceeding 43 GW. The most-often installed model is the E-40, which pioneered the gearbox-less design in 1993. As of July 2011, Enercon has a market share of 7.2% world-wide (fifth-highest) and 59.2% in Germany.
Enercon wind turbines have some special technical features compared to turbines of most other manufacturers. Characteristic is the gearless propulsion concept, which Enercon pioneered since 1993.
Faber-Castell
Faber-Castell is one of the world's largest and oldest manufacturers of pens, pencils, other office supplies (e.g., staplers, slide rules, erasers, rulers) and art supplies, as well as high-end writing instruments and luxury leather goods. Headquartered in Stein, Germany, it operates 14 factories and 20 sales units throughout the globe. The Faber-Castell Group employs a staff of approximately 7,000 and does business in more than 100 countries. The House of Faber-Castell is the family which founded and continues to exercise leadership within the corporation. They manufacture about 2 billion pencils in more than 120 different colors every year.
Fielmann AG
Fielmann AG is a German eye-wear company.
The Fielmann stock is listed in the German SDAX index and at the northern German regional HASPAX index. With 5% of all optical stores, Fielmann achieved a 21% sales market share and a 53% market share in terms of units sold.
Fielmann is market leader in Germany and Europe's largest optician.
Friedhelm Loh Group
Friedhelm Loh Group is a German manufacturing and services group founded by the billionaire Friedhelm Loh.
FLG grew out of a business founded by Rudolf Loh in 1961 after inventing the "first mass-produced enclosures for electrical control systems".
Group companies:
Rittal – World's leading system supplier for enclosures, power distribution solutions, IT infrastructure, and software & services
Stahlo – One of Germany's largest and most advanced manufacturer-independent steel service centres
EPLAN Software & Service – One of the world's leading developers of CAE solutions.
LKH – The company develops and manufactures a diverse range of plastic products for customers in the electrical goods, automotive, manufacturing and construction industries
Cideon – Provides advice and support to businesses on implementing innovation and optimising engineering processes to raise performance, customer benefits and business value
Loh Services – Advises and supports all the other Group companies, with a focus on corporate functions (financial and management accounting, IT, and human capital management)
Friedhelm Loh Group – Wikipedia
Getrag
Magna PT, known until 2018 as GETRAG (German: [ɡəˈtʁaːk]), is the world's largest supplier of transmission systems for passenger cars and commercial vehicles. The company was founded on 1 May 1935, in Ludwigsburg, Germany, by Hermann Hagenmeyer; as the Getriebe und Zahnradfabrik Hermann Hagenmeyer GmbH & Cie KG.
Headquartered in Untergruppenbach, Baden-Württemberg, Germany, Magna PT manufactures and develops passenger car transmission products and solutions for the important automotive markets Europe, Asia, and North America with 24 locations and about 12,500 employees worldwide. In 2011, the company had a turnover of three billion euros.
The company has three joint ventures: Getrag Ford Transmissions headquartered in Cologne with Ford Motor Company, Getrag (Jiangxi) Transmission Co. Ltd. with Jiangling Motors Corporation., Ltd. and Dongfeng Getrag Transmission with Dongfeng Motor Corporation. In addition, Magna PT supplies transmissions to a variety of automotive manufacturers, including BMW (Mini), Daimler AG, Ferrari, Mitsubishi, Porsche, Qoros, Renault, Volkswagen Group and Volvo. Competitors include Aisin Seiki, BorgWarner, Graziano Trasmissioni and ZF Friedrichshafen.
The portfolio ranges from classic manual transmissions, automated manual transmissions, and automatic transmissions based on dual-clutch transmission (DCT) technology to various hybridization solutions, range extender systems, and purely electric drivetrains.
In July 2015, Magna International bought Getrag for 1.9 billion dollars and then renamed it Magna PT
G-Power
The G-POWER M5 Hurricane RR holds the world record for the fastest sedan in the world with a top speed of 372 km / h.
In 2020 G-POWER will present the latest model in the M series. The G5M HURRICANE RR based on the BMW M5 F90 incl. With 662 kW (900 PS) and 1050 Nm (limited), the top speed is only reached at over 350 km/h and the sprint to 100 km/h is completed after 2.5 seconds.
Haribo
Haribo (/ˈhærɪboʊ/ HARR-i-boh) is a German confectionery company founded by Hans Riegel Sr. It began in Kessenich, Bonn, North Rhine-Westphalia. The name "Haribo" is an acronym formed from Hans Riegel Bonn. The company created the first gummy candy in 1922 in the form of little Gummy bears called Gummibärchen. The current headquarters is in Grafschaft, Rhineland-Palatinate, Germany.
The Landesmuseum of Koblenz created a traveling exhibition regarding the history of Haribo in 2006. Haribo Licorice A/S ("Haribo Lakrids A/S") was founded in 1935 in Faxe in Denmark, 1935, 85 years ago.
Heckler & Koch
In 2004, Heckler & Koch was awarded a major handgun contract for the U.S. Department of Homeland Security, worth a potential $26.2 million for up to 65,000 handguns. This contract ranks as the single largest handgun procurement contract in US law enforcement history.
HeidelbergCement
HeidelbergCement is a German multinationalbuilding materials company headquartered in Heidelberg, Germany. It is a DAX corporation and is one of the largest building materials companies in the world. On 1 July 2016, HeidelbergCement AG completed the acquisition of a 45% shareholding in Italcementi. That acquisition made HeidelbergCement the number one producer of construction aggregates, the number 2 in cement and number 3 in ready mixed concrete worldwide. In the 2020 Forbes Global 2000, HeidelbergCement was ranked as the 678th -largest public company in the world.
Heidelberger Druckmaschinen
Heidelberger Druckmaschinen AG is a German precision mechanical engineering company with registered offices in Heidelberg (Baden-Württemberg) and headquarters in Wiesloch/Walldorf (Baden-Württemberg).
The company offers products and services along the entire process and value chain for printing products and is the largest global manufacturer of offset printing presses.
Sheet-fed offset printing is used predominantly for high-quality, multi-colour products, such as catalogues, calendars, posters, and labels. Heidelberg produces equipment for prepress, press and postpress.
Heidelberg is particularly well known in letterpress circles for the Original Heidelberg Platen Press, commonly known as the "Windmill" after the rotating arms of the paper feed mechanism. It was both power-driven and power-fed. They were manufactured in enormous quantities from 1927 through 1985, and many are still in service well into the 21st century. Heidelberg "Windmill" platen press, 1950s vintage
By cooperating with Ricoh in 2011 Heidelberg entered a global distribution agreement contract to sell and support the Japanese company's latest production digital colour press, alongside their extensive offset press portfolio.
Like much of the printing industry, Heidelberg has suffered and its employees have been subject to layoffs and pay cuts in past years.
Heidelberg is cooperating closely with Adolf Mohr Maschinenfabrik GmbH & Co. KG and acquired the Gallus Holding in 2014. This extends the existing portfolio in terms of Postpress production and label printing. Heidelberg also develops new fields of business by offering industry solutions such as charging stations for electric cars or software solutions for the digital networking of today's process chains across industry.
Heidelberg offers a wide product portfolio in sheet-fed offset presses, digital printing presses and label printing as well as service offerings, consumables and software solutions. Beyond the printing industry, the company is also addressing new markets with its digital platform for industrial customers.
Heidelberger Druckmaschinen – Wikipedia
Hella
Hella KGaA Hueck & Co. (stylized as HELLA) is an internationally operating German automotive part supplier with headquarters in Lippstadt, North Rhine-Westphalia. The company develops and manufactures lighting and electronic components and systems for the automotive industry, and also has one of the largest trade organizations for automotive parts, accessories, diagnosis and services within Europe.
Hella is one of the top 50 global automotive suppliers and belongs to the 100 largest industrial companies in Germany. Worldwide, about 40,000 people are employed in more than 100 locations in over 35 countries. More than 5,800 engineers and technicians work in research and development within the company.
Hella is one of the world's largest companies selling automotive parts and accessories with its own sales companies and partners in more than 100 countries.
Hermann Peters
Hermann Peters GmbH & Co. KG was founded 1947 by Hermann Peters in Ennepetal, Germany and is globally known under the registered trademark Original PE since 1979.
The Family business is a leading spare parts and wear parts manufacturer for trucks and trailers of vehicle manufacturers such as DAF, Mercedes Benz, Iveco, MAN or BPW. The company deals also in the so-called Independent After Market with a wide product range.
The company is globally known for brake drums and brake disk for all current trucks and trailers. Furthermore, the company supplies spare and wear parts for the following product areas:
Axle
Brake
engine fuel system
exhaust system
mirror heads / replacement mirrors
motor cooling
Stabilizer
Steering
Suspension
Wheel mounting
Herrenknecht
Herrenknecht AG is a German construction equipment manufacturer. The company manufactures tunnel boring machines, headquartered in Allmannsweier, Schwanau, Baden-Württemberg. It is the worldwide market leader for heavy tunnel boring machines. Roughly two-thirds of the 5,000 employees work at the company headquarters in the installation of hydraulic and electronic components is carried out as well as final inspection. Approximately 300 work at three locations across China. The company contains 82 subsidiaries around the world and has worked on 2,600 projects.
The world's largest hard rock TBM, known as Martina, (excavation diameter of 15.62 m (51 ft 3 in), total length 130 m (430 ft); excavation area of 192 m2 (2,070 sq ft), thrust value 39,485 t, total weight 4,500 tons, total installed capacity 18 MW; yearly energy consumption about 62 million kWh) was built by Herrenknecht AG. It is owned and operated by the Italian construction company Toto S.p.A. Costruzioni Generali (Toto Group) for the Sparvo gallery of the Italian Motorway Pass A1 ("Variante di Valico A1"), near Florence. The same company built world's largest-diameter slurry TBM, excavation diameter of 17.6 metres (57 ft 9 in), owned and operated by the French construction company Dragages Hong Kong (Bouygues' subsidiary) for the Tuen Mun Chek Lap Kok link in Hong Kong.
Tunnel boring machine – Wikipedia
Hochtief
Hochtief Aktiengesellschaft is a German construction company based in Essen, North Rhine-Westphalia, Germany. Hochtief is Germany's largest construction company and operates globally, ranking as one of the largest general construction companies in the United States through its Turner subsidiary, and in Australia through a 72.683% shareholding in CIMIC Group. In 2010 it employed more than 70,000 employees across five corporate divisions. One of these, Hochtief Concessions, is a major airport operator. The others are involved with construction project planning, finance, construction and operation. Work done in 2010 was €23.23 billion, with more than 80% coming from operations outside Germany.
Under the Third Reich, Jewish members of the Supervisory Board were expelled under the Nuremberg Laws in 1935. The CEO, Eugen Vögler, did not join the NSDAP until 1937, however, he did offer his services to the NSDAP as leader of the "Construction Industry Business Group" and took a position in the Hitler Youth. The construction business flourished under the Four year plan, with its vast public works programme, including the Autobahn network, and the industrial build-up in preparation for war, for example the construction of a new truck factory for Opel in Brandenberg. Hochtief also worked on a new centre for Nazi rallies in Nuremberg. In 1936 it moved its Essen headquarters from the Pferdemarkt to its current location in Rellinghauser Straße. As war became imminent, the company began work on the Westwall defensive network. During World War II, it later worked on the Atlantic Wall defences, and a range of infrastructure projects across German-dominated Europe. Hochtief also constructed buildings for Hitler himself, notably his Bavarian Alpine retreat, the Berghof, his Wolf's Lair headquarters in Rastenburg, and the Führerbunker in Berlin, where Hitler ultimately committed suicide.
After 1939 the firm began to use forced labour extensively on its projects, as did many other German industrial concerns at the time. Hochtief's slave workers suffered from malnutrition, beating and constant abuse. The consortium-led nature of construction projects obscures the firm's exact involvement, as does the destruction of many records.
During the closing stages of the war, most of the company's branch offices were destroyed, and employees in the East fled the Soviet advance. The head office in Essen suffered a direct hit from a bomb in March 1945, and regional offices and construction centres in Danzig, Halle, Katowice, Königsberg, Kraków, Leipzig and Magdeburg were lost as the territory they were in was allotted to Poland or the Soviet Zone of occupation. As Eugen Vögler was on the run from the new authorities, he was replaced as CEO by Artur Konrad.
During the initial post-war period, a shortage of machinery, tools, and materials, as well as a dearth of new orders, hampered operations. Some salvage work occurred, as well as rubble-clearance and basic repairs. One of the first, rare, major contracts was for a university hospital in Bonn, 1946–49. The introduction of the German mark in 1948 and the beginning of the Wirtschaftswunder brought more new work.
Hofele-Design
HOFELE-Design GmbH, founded 1983 in Donzdorf (Göppingen district), Germany, is a specialist German tuning company for Mercedes-Benz.
Invented the first Ski Box and has been awarded with the official patent.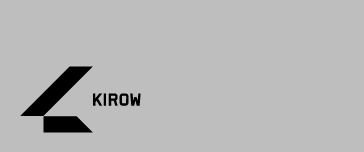 Kirow
Kirow is the world market leader for railway cranes and slag pot carriers.
Koenig Specials
Koenig Specials GmbH (known widely as Koenig) is a German tuning house based in Munich that specialised in modifications to European luxury cars but gained notability in the 1980s and 1990s for their performance modifications to Ferraris. Some of its most notable works included a twin-turbo Ferrari Testarossa with extensive body modifications that made it resemble a Ferrari F40 (known as the Koenig Competition and in revised form Koenig Competition Evolution) that produced up to a claimed 1,000 PS DIN in "Evolution" guise, a highly unusual output for cars at the time, as well as the 850 PS DIN Ferrari F50. Koenig also entered into automobile production with its road-going version of the Porsche 962 known as the Koenig C62, therefore becoming the first road-legal Group C-based car
Many of its cars have been featured in non-German mainstream publications such as Road & Track, Top Gear and Sports Car International. Car magazine described its Competition Evolution as "the most famous modified supercar of the 1980s".
Knorr-Bremse
Knorr-Bremse AG is a German manufacturer of braking systems for rail and commercial vehicles that has operated in the field for over 110 years. Other products in Group's portfolio include intelligent door systems, control components, air conditioning systems for rail vehicles, torsional vibration dampers, and transmission control systems for commercial vehicles. In 2019, the Group's workforce of over 28,000 achieved worldwide sales of EUR 6.93 billion.
Knorr-Bremse Group, based in Munich, is the world's leading manufacturer of braking systems and a leading supplier of safety-critical sub-systems for rail and commercial vehicles.
Kocks Krane
Kocks is the world market leader for Goliath cranes and innovator for STS container cranes.
Building high-performance ship unloaders since 1913, Kocks is considered an innovator in the development of container cranes in Europe.
Krauss-Maffei Wegmann
Krauss-Maffei Wegmann GmbH & Co. KG (KMW) is a defence company based in Munich, Germany. The company produces various types of equipment as well as railroad locomotives, tanks, self-propelled artillery, and other armoured vehicles.
Examples include:
Krauss-Maffei Wegmann – Wikipedia
Kuehne + Nagel
Kuehne + Nagel International AG (or Kühne + Nagel) is a global transport and logistics company based in Bremen, Germany. It was founded in 1890, in Bremen, Germany, by August Kühne and Friedrich Nagel. It provides sea freight and airfreight forwarding, contract logistics, and overland businesses. In 2010, Kuehne + Nagel was the leading global freight forwarder, accounting for nearly 15% of the world's air and sea freight business by revenue, ahead of DHL Global Forwarding, DB Schenker Logistics, and Panalpina. As of 2017, it has more than 1,336 offices in 109 countries, with around 82,000 employees.
Liebherr
Liebherr is a German-Swiss multinational equipment manufacturer based in Bulle, Switzerland with its main production facilities and origins in Germany.
It consists of over 130 companies organized into eleven divisions: Earthmoving, Mining, Mobile cranes, Tower cranes, Concrete technology, Maritime cranes, Aerospace and transportation systems, Machine tools and automation systems, Domestic appliances, and Components. It has a worldwide workforce of over 42,000, with nine billion euros in revenue for 2017.
By 2007, it was the world's largest crane company.
Established in 1949 by Hans Liebherr in Kirchdorf an der Iller, Baden-Württemberg, Germany, the business is still entirely owned by the Liebherr family. Isolde and Willi Liebherr, Hans' daughter and son, respectively, are the chief executive and chairman of the Bulle, Switzerland–based Liebherr-International AG, and several other family members are actively involved in corporate management.
In 2005, Forbes magazine listed them as billionaires. In 1974, the Franklin Institute awarded Hans Liebherr the Frank P. Brown Medal.
Starting by building affordable tower cranes, Liebherr expanded into making aircraft parts—it is a significant supplier to European Airbus airplane manufacturer—and commercial chiller displays and freezers, as well as domestic refrigerators. The group also produces some of the world's biggest mining and digging machinery, including loaders, excavators and extreme-size dump trucks. The T 282 B is the world's second biggest truck (after BelAZ 75710). The group's nine-axle mobile crane, the LTM 11200-9.1—with a 100 metres (328 ft) telescopic boom—in 2007 received the heavy-lifting industry's Development of the Year award for being the world's most powerful example of such a machine.
The line of products manufactured by the company includes:
Domestic refrigerators and freezers
Mechanical, hydraulic, electrical and electronic components and subcomponents
Liebherr has the world's most powerful and tallest crawler crane in LR 13000. It is capable of lifting 3,000 tonnes (2,953 long tons; 3,307 short tons) and has a maximum pulley height of 248 metres (814 ft). This is achieved with the attachment of an additional 126-metre-long (413 ft) lattice jib to the 248-metre (814 ft) main boom. The height of the crawler chassis is an additional 2 m (6 ft 7 in), which gives the lattice structure a total height of 248 m (814 ft). The maximum hoisting height is 245 m (804 ft) and the total ballast used is 1,900 tonnes (1,870 long tons; 2,094 short tons), including 1,500 tonnes (1,476 long tons; 1,653 short tons) of derrick ballast.
L'Orange GmbH
Woodward L'Orange GmbH is a German engineering manufacturing company headquartered in Stuttgart, Germany. It is one of the leading manufacturers of injection systems for large diesel engines worldwide. It developed and produced the first common-rail system for large diesel engines. Woodward L'Orange is a supplier to engine builders and has been part of Woodward since 2018. Previously the L'Orange GmbH belonged to the Rolls-Royce Power Systems AG.
Lürssen
Lürssen (or Lürssen Werft) is a German shipyard with headquarters in Bremen-Vegesack and shipbuilding facilities in Lemwerder, Berne and Bremen-Aumund.Plant in LemwerderPlant in Schacht-Audorf (Rendsburg)
Lürssen designs and constructs yachts, naval ships and special vessels. Trading as Lürssen Yachts, it is one of the leading builders of custom superyachts such as Paul Allen's Octopus, David Geffen's Rising Sun, and Azzam, the second largest private yacht in the world at 180 m in length after the REV Ocean.
Mahle GmbH
MAHLE GmbH is a German automotive parts manufacturer based in Stuttgart, Germany. It is one of the largest automotive suppliers worldwide. As a manufacturer of components and systems for the combustion engine and its periphery, the company is one of the three largest systems suppliers worldwide for engine systems, filtration, electrics, mechatronics, and thermal management. In 2018, Mahle GmbH sales amounted to over €12.5 billion.
In 1920 the engineer and pilot Hellmuth Hirth established together with others a small workshop in Cannstatt, where he developed and constructed a two-stroke engine.
In 1927, the company developed the first controlled-expansion piston in Germany and in 1931, the world's first aluminum ring carrier piston for Diesel engines. Following this, piston technology was steadily improved.
In 1938 the conversion into MAHLE KG took place and the new company logo was introduced. The company expanded, and before WW2 it was the only company in Germany manufacturing die-cast magnesium alloy products. During the war, the Bad Cannstatt company made alloy pistons ranging from those for small cars to pistons with a 40cm bore for submarine engines (such as the 522 litre diesel MAN M9V 40/46). The Fellbach plant accounted for 70% of Germany's output of magnesium, aluminium and zinc alloy pressure die castings.
In 1976 MAHLE placed the first European aluminum engine blocks made in low-pressure die casting ready for series production. In 1988 the composite camshaft is enhanced to production standard, and in 2001 MAHLE presented a cooling concept for pistons in high-speed passenger car Diesel engines. The first all-plastic oil filter in the world followed in 2003. MAHLE developed and constructed its first complete engine in the same year, which was applied in the Formula Student.
Today, MAHLE is a predominant system supplier for components of piston systems, cylinder components, valve train systems, air management systems, and liquid management systems, for all well-known automobile manufacturers. In 2010, the MAHLE Group generated sales in excess of €5.2 billion. In 2017, the MAHLE Group generated sales in excess of €12.8 billion.
As of 2020, MAHLE GmbH consists of five business units and four profit centers.
Business units consist of:
Filtration and Engine Peripherals: Produces filters, oil coolers and pumps
Thermal Management: Produces cooling solutions for batteries and powertrain components of electric cars
Electronics and Mechatronics: electric drives, actuators and auxiliaries, and control and power electronics product groups
Aftermarket: As its name suggest, produces spare parts and accessories for the automotive aftermarket sector
Mauser
After the war in Europe, the factory was briefly put back in order to produce weapons for the now under-equipped and exhausted French military. The plant was dismantled by the occupying forces for the purpose of war reparations, most factory buildings (approximately 60% in total) were demolished and the records destroyed on orders of the local French Army commander. For a number of years, Mauser Werke manufactured precision measurement instruments and tools, such as micrometers. Edmund Heckler, Theodor Koch, and Alex Seidel, former Mauser engineers, saved what they could and founded Heckler & Koch, which has since become Germany's main small-arms manufacturer. Mauser continued to make hunting and sporting rifles. In 1994, it became a subsidiary of Rheinmetall, a manufacturer of autocannons such as the Mauser BK-27 and other munitions until 2004, when it was merged into Rheinmetall Waffe Munition GmbH. In 1999 the civilian manufacture of hunting, defense, and sporting rifles were split off from Rheinmetall.
Mecklenburger Metallguss
Mecklenburger Metallguss GmbH (MMG) is a medium-sized company in Waren (Müritz). It is a specialist for ship propellers and world market leader in propellers weighing over 80 tons.
Mecklenburger Metallguss – Wikipedia
The World's Largest Ship Propeller Built for the Emma Maersk. The firm Mecklenburger Metallguss GmbH (MMG) of Germany is considered a world leader in the design and production of ship propellers for large container vessels.
The World's Largest Ship Propeller is Made of Bronze
Meyer Werft
Meyer is one of the largest and most modern shipyards in the world with about 3300 employees, and home to the largest roofed dry docks in the world. The first covered dock was inaugurated in 1987 and was 370 meters long, 101,5 meters wide and 60 meters high. In 1990/91 the dock was extended by an additional 100 meters. In 2004, a second covered dock was built, which is announced to be extended to a full length of 504 meters, a width of 125 meters and height of 75 meters in order to compete with Asian shipyards. Meyer Werft will as a result of this be able to build three cruise ships a year.
Meyer Werft has been owned and managed by the Meyer family for seven generations. Since 1997, it has been part of the Meyer Neptun Group together with Neptun Werft in Rostock. In 2014 the company added the Turku shipyard in Finland to the group.
The shipyard is an anchor on the European Route of Industrial Heritage.
Miele
Miele (/ˈmiːlə/ MEE-lə; German: [ˈmiːlə]) is a German manufacturer of high-end domestic appliances and commercial equipment, headquartered in Gütersloh, Ostwestfalen-Lippe. The company was founded in 1899 by Carl Miele and Reinhard Zinkann, and it has always been a family-owned and run company.
In 1927, Miele started the production of vacuum cleaners. In 1929, the first electric dishwasher in Europe was produced. From 1930, motorcycles were built. In 1932, Miele was the largest centrifuge factory in Europe. During World War II, Miele produced control units for torpedoes of the German Kriegsmarine.
Miele produces domestic appliances including laundry appliances; vacuum cleaners; dishwashers; rotary irons; built-in convection, steam, and speed ovens; hobs (cooker hoods, cook tops); free-standing and built-in refrigerators, freezers, and wine coolers; and coffee systems. The company also produces commercial laundry equipment including wet cleaning machines, lab glassware washers, dental disinfectors, and medical equipment washers.
In 2007, Miele was given an award for being the most successful company in Germany that year, beating the previous year's winner Google, which placed second, and Porsche, which came in third.
Rankings for this Best Brands prize are the result of market research covering key criteria such as current economic market success and brand recognition and popularity among consumers. Miele was recognized as Best Company and also achieved a top-five place in the category Best Product Brand. Miele was honored as Best Domestic Appliance Brand in the UK by Which? in 2007 and again in 2008, being only one of two brands to win twice in a row. They have since won again in 2010.
In North America, Miele is marketed as a high-end major appliance brand. It competes against brands such as Küppersbusch, Sub-Zero, Wolf & Cove, Gaggenau, Fagor, Viking Range, Dacor, Asko, JennAir, and Thermador.
MTU Aero Engines
MTU Aero Engines AG is a German aircraft engine manufacturer. MTU develops, manufactures and provides service support for military and civil aircraft engines. MTU Aero Engines was formerly known as MTU München.
Civil
Military
The TP400 is the most powerful turboprop in the world currently in production.
MTU Friedrichshafen
MTU Friedrichshafen GmbH is a manufacturer of commercial internal combustion engines founded by Wilhelm Maybach and his son Karl Maybach in 1909. Wilhelm Maybach was the technical director of Daimler-Motoren-Gesellschaft (DMG), a predecessor company of the German multinational automotive corporation Daimler AG, until he left in 1907. On 23 March 1909, he founded the new company, Luftfahrzeug-Motorenbau GmbH (Aircraft Engine Manufacturing Corp), with his son Karl Maybach as director. A few years later the company was renamed to Maybach-Motorenbau GmbH (Maybach Engine Manufacturing Corp), which originally developed and manufactured diesel and petrol engines for Zeppelins, and then railcars. The Maybach Mb.IVa was used in aircraft and airships of World War I.
The company first built an experimental car in 1919, with the first production model introduced two years later at the Berlin Motor Show. Between 1921 and 1940, the company produced various classic opulent vehicles. The company also continued to build heavy duty diesel engines for marine and rail purposes. During the Second World War, Maybach produced the engines for Germany's medium and heavy tanks. The company was renamed MTU Friedrichshafen in the 1960s and continued to supply the engines for the Leopard 2 main battle tank.
The company manufactures diesel engines for trains, ships, oil and gas installations, military vehicles, agriculture, mining and construction equipment, as well as diesel generators and molten carbonate fuel cells.
MTU Friedrichshafen – Wikipedia
Nordex
Nordex SE is a European company that designs, sells and manufactures wind turbines. The company's headquarters is located in the German city of Rostock while management is situated in Hamburg. Production takes place in Rostock as well as in China and for a brief time in Jonesboro, Arkansas. The company was founded in 1985 in Give, Denmark. Since then the company steadily grew. In 1995 Nordex was the first company to mass-produce a 1 MW turbine booster.
Octapharma
Octapharma AG, founded in 1983, is a family-owned pharmaceutical company, and bills itself as "one of the largest human protein manufacturers in the world, developing and producing human proteins from human plasma and human cell lines."
Patients in 113 countries are treated with products in the following therapeutic areas:
Otto GmbH
Otto GmbH & Co KG (doing business as Otto Group, stylized as otto group, formerly Otto Versand) is a German mail order company and currently one of the world's biggest e-commerce companies. It is based in Hamburg, and operates in more than twenty countries. Otto is primarily a retail e-commerce company, and as a shareholder, it also operates in e commerce services. The Otto group has expanded into real estate and financial services.
Porsche
Dr.-Ing. h.c. F. Porsche AG, usually shortened to Porsche AG, is a German automobile manufacturer specializing in high-performance sports cars, SUVs and sedans. The headquarters of Porsche AG is in Stuttgart, and the company is owned by Volkswagen AG, a controlling stake of which is owned by Porsche Automobil Holding SE. Porsche's current lineup includes the 718 Boxster/Cayman, 911, Panamera, Macan, Cayenne and Taycan.
One of the first assignments the new company received was from the German government to design a car for the people; that is, a Volkswagen. This resulted in the Volkswagen Beetle, one of the most successful car designs of all time. The Porsche 64 was developed in 1939 using many components from the Beetle.
During World War II, Volkswagen production turned to the military version of the Volkswagen Beetle, the Kübelwagen, 52,000 produced, and Schwimmwagen, 15,584 produced. Porsche produced several designs for heavy tanks during the war, losing out to Henschel & Son in both contracts that ultimately led to the Tiger I and the Tiger II. However, not all this work was wasted, as the chassis Porsche designed for the Tiger I was used as the base for the Elefant tank destroyer. Porsche also developed the Maus super-heavy tank in the closing stages of the war, producing two prototypes. Ferdinand Porsche's biographer, Fabian Müller, wrote that Porsche had thousands of people forcibly brought to work at their factories during the war. The workers wore the letter "P" on their clothing at all times. It stood not for "Porsche," but for "Poland."
The company has been highly successful in recent times, and indeed claims to have the highest profit per unit sold of any car company in the world.
On 11 May 2017, Porsche built the one-millionth 911. An Irish green Carrera S was built for the celebration, and it will be taken on a global tour before becoming a permanent exhibit at the Porsche Museum in Stuttgart.
Porsche has a record 19 outright wins at the 24 Hours of Le Mans. Porsche is currently the world's largest race car manufacturer. In 2006, Porsche built 195 race cars for various international motor sports events. In 2007, Porsche is expected to construct no fewer than 275 dedicated race cars (7 RS Spyder LMP2 prototypes, 37 GT2 spec 911 GT3-RSRs, and 231 911 GT3 Cup vehicles).
In a survey conducted by the Luxury Institute in New York, Porsche was awarded the title of "the most prestigious automobile brand". Five hundred households with a gross annual income of at least $200,000 and a net worth of at least $720,000 participated.
Porsche won the J.D. Power and Associates Initial Quality Study (IQS) in 2006, 2009, 2010, and 2014.
Porsche's 2003 SUV, the Cayenne, received generally favorable commentary.
In 2015, US News ranked the Macan as the best luxury compact SUV in its class.
A Canadian study in 2011 revealed that 97.4 percent of Porsches from the last 25 years are still on the road.
In 2014, the Cayman and Boxster made the Consumer Reports list for most reliable vehicles on the road.
Porsche's 911 has been officially named by the Technischer Überwachungsverein (Technical Inspection Association) as Germany's most reliable car.
Puma
Puma SE, branded as Puma, is a German multinational corporation that designs and manufactures athletic and casual footwear, apparel and accessories, which is headquartered in Herzogenaurach, Bavaria, Germany. Puma is the third largest sportswear manufacturer in the world. The company was founded in 1948 by Rudolf Dassler. In 1924, Rudolf and his brother Adolf "Adi" Dassler had jointly formed the company Gebrüder Dassler Schuhfabrik (Dassler Brothers Shoe Factory). The relationship between the two brothers deteriorated until the two agreed to split in 1948, forming two separate entities, Adidas and Puma. Both companies are currently based in Herzogenaurach, Germany.
Rational AG
Rational AG is a German manufacturer of combi steamers and ovens, cooking appliances suitable for large and commercial kitchens. The company is based in Landsberg am Lech, Germany, and was founded by Siegfried Meister in 1973.
Since its establishment, Rational has grown from 18 to 2,042 employees worldwide, and around half of the employees work at the headquarters. The company distributes its combi steamer in more than 100 countries. Rational's share in the global market is 54 percent.
Ratiopharm
Ratiopharm is a German pharmaceutical company that is Europe's leading generics brand.
Rheinmetall
Rheinmetall is the 25th largest arms manufacturers in the world (2018)
List of defense contractors – Wikipedia
Rheinmetall AG's Defence arm produces equipment and systems for government, security and military ground, air and naval forces.
Ruf Automobile
Ruf Automobile GmbH is a German car manufacturer that manufactures and engineers original vehicles using unmarked Porsche chassis, specifically known as bodies in white. The cars are built from the ground up as completely new cars, using these bare chassis, and assembled using Ruf-made parts and materials (e.g. BTR, CTR2, RT12), instead of badge engineering or disassembly of existing cars. This means the company is officially recognized as a manufacturer by the German government. As such, all Ruf models have certified Ruf VIN and serial numbers, and are recognized as production models, rather than modified Porsches. Ruf is historically known for its record breaking 211 mph CTR, and is the largest, most renowned company to make Porsche performance enhancements. Though primarily a manufacturer, Ruf has also made a name for itself operating as a car tuner, a specialist in customer-requested Porsche-to-Ruf conversions (e.g. Turbo R conversions), and a restorer of classic Porsche and Ruf models. Ruf carries out service and crash repair, as well.
Salzgitter AG
Salzgitter AG is a German company, one of the largest steel producers in Europe with an annual output of around seven million tonnes.
The group's principal activity is to manufacture steel and associated products. The products include heavy profile steel sheets, hot-rolled wide strips and steel strips, heavy and medium weight plates, sheet steel, and trapezoidal sheeting. The company also owns 20% of Norddeutsche Affinerie which is the largest copper producer in Europe and as well the largest copper recycler worldwide.
The history of the company goes back to 1858, when in Peine the Ilseder Hütte started. The company was part in 1937 as Reichswerke Hermann Göring, which went on to become the largest German economic enterprise in the Third Reich along with I.G. Farben and Vereinigte Stahlwerke AG. The Reichswerke were liquidated in 1953. Its legal successor became the state owned AG für Bergbau- und Hüttenbetrieb, renamed Salzgitter AG in 1961.
During the 1960s, the company was the largest state-owned corporation in the world. It went public on the German Stock Exchange in 1998.
SAP
SAP SE (/ˌɛs.eɪˈpi/) is a German multinational software corporation based in Walldorf, Baden-Württemberg, that develops enterprise software to manage business operations and customer relations. The company is especially known for its ERP software. SAP is the largest non-American software company by revenue as well as the world's third-largest publicly-traded software company.
Since its founding in 1869, SCHEUERLE has developed into the largest manufacturer of modular platform vehicles. Our success concept is based on quality, safety and constant innovation. This philosophy along with our reliability has enabled us to become the global player in the heavy-duty vehicle sector.
Schopf
SCHOPF Maschinenbau GmbH is a German company that produces specialist vehicles for the mining and aviation industries.
The company was founded in 1948 by Jörg Schopf, a mechanical engineer. It started out with manufacturing equipment for the mining industry. It soon expanded into the growing sector of aviation by manufacturing stair lifts, tow trucks and loading machinery. It is now considered the global market leader in this field.
Products supplied for both civil and military aviation include a complete range of tugs to handle aircraft in every weight range, the unique PowerPush remotely controlled pushback system, container / pallet loaders and passenger stairs. In supplying to NATO, major airlines, ground handling companies and airports around the globe, 90% of SCHOPF's aviation related production is for export, with deliveries to more than 130 countries.
SCHOPF's range of mining vehicles comprises underground loaders suited for various materials and volumes, together with dump trucks produced in collaboration with an international partner.
Product conception, design, manufacture and sales are carried out by a team of 130 workers, all based at the factory in Ostfildern near Stuttgart in south western Germany.
The company's most powerful tow tractor, the F396P, is used to tow the world's largest cargo aircraft (Antonov An-225) and the Airbus A380, the largest passenger aircraft.
SCHOPF was acquired in 2013 by fellow German company Goldhofer.

Schröder Group
The successful integration of the Fasti Company in 2006 and its worldwide presence make the Schröder Group one of today's leading providers of machines for bending, cutting, beading, flanging, and circular bending all types of sheet metal. The company's precision machines range from proven solutions for craftsmen to innovative, high-performance machines for automatic industrial production processes. Overall, the Schröder Group currently employs more than 270 people at various locations at home and abroad.
Schuler Group
Schuler AG is a German company headquartered in Göppingen, Baden-Württemberg which operates in the field of forming technology and is the world's largest manufacturer of presses. The presses are used to create car body sheets and other car parts as well as items such as beverage and aerosol cans, coins, sinks, large pipes, and parts for electric motors.
Schwarz Gruppe
The Schwarz Group is a family-owned multinational retail group that operates grocery shops under the Lidl and Kaufland brands. It is the largest European retailer and the fourth-largest retailer in the world by revenue. The group operates supermarkets in most European countries and is currently expanding in the United States. A planned market entry to Australia was cancelled on short notice. The Schwarz Group stores sell mostly private label brands and Schwarz group also operates own production facilities for baking goods, softdrinks or ice cream.
Dieter Schwarz are number two on Germany's wealthiest list and number 36 in the world.
List of Germans by net worth – Wikipedia
SGL Carbon
SGL Carbon SE is a European company based in Germany. It is one of the world's leading manufacturers of products from carbon. The company portfolio ranges from carbon and graphite materials and solutions to carbon fibers and composites.
SIGRI traced back to Gebr. Siemens & Co (Gesco), founded in Berlin as a subsidiary of Siemens AG in 1878. The company originally produced carbon. In 1920, the company set up a plant in Meitingen (Bavaria) and in 1928 merged with Planiawerke AG für Kohlefabrikation in Ratibor (Upper Silesia) to form the new Siemens Planiawerke AG für Kohlefabrikate.
Siemens
Voith Hydro (formerly Voith Siemens Hydro Power Generation) is a joint venture between Voith and Siemens, which is now a system supplier for hydropower stations. Currently, a third of the world's hydroelectric power is produced with turbines and generators from Voith Hydro including major projects such as: Niagara Falls (1903), Itaipu (1976), Three Gorges Dam (2003), and Lam Takhong Dam (2016).
On 17 July 2016 Siemens and Gamesa announced their plan to merge their wind businesses, with the 59% stake of Siemens and the 41% stake of former Gamesa shareholders in the resulting company. Siemens paid €1 billion cash for its stake in Gamesa. The resultant company was headquartered in Spain, with an offshore operations headquartered in Hamburg, Germany and Vejle, Denmark. The combined business was the largest wind turbine manufacturer worldwide by installed capacity (~69 GW). The merger became effective on 3 April 2017.
List of assets owned by Siemens
SIG Sauer
On October 1, 2007 SIGARMS officially changed its name to SIG Sauer. This change of name reflects how SIG Sauer has become one of the largest firearms manufacturing entities in the world. It is also the fastest-growing firearms maker in the United States, expanding its operations and increasing sales nearly 50% since 2005.
Mauser Jagdwaffen GmbH – Wikipedia
According to SIG Sauer, one-third of law enforcement in the United States use SIG firearms.
ThyssenKrupp
ThyssenKrupp AG (/ˈtɪsɛn.krʊp/, stylized as thyssenkrupp) is a German multinationalconglomerate with focus on industrial engineering and steel production. The company is based in Duisburg and Essen and divided into 670 subsidiaries worldwide. It is one of the world's largest steel producers; it was ranked tenth-largest worldwide by revenue in 2015. The company is the result of the 1999 merger of Thyssen AG and Krupp, and now has its operational headquarters in Essen. The largest shareholders are Alfried Krupp von Bohlen und Halbach Foundation and Cevian Capital.
In June 2018, Thyssenkrupp signed a final agreement with India's Tata Steel to establish a long-expected steel venture. The 50-50 joint venture will be called Thyssenkrupp Tata Steel and will be the second-largest steel producer in Europe, after ArcelorMittal.
The German Type 212 class, also Italian Todaro class, is a diesel-electric submarine developed by Howaldtswerke-Deutsche Werft AG (HDW) for the German and Italian navies. It features diesel propulsion and an additional air-independent propulsion (AIP) system using Siemens proton exchange membrane (PEM) compressed hydrogen fuel cells. The submarines can operate at high speed on diesel power or switch to the AIP system for silent slow cruising, staying submerged for up to three weeks with little exhaust heat. The system is also said to be vibration-free, extremely quiet and virtually undetectable.
Type 212 is the first fuel cell propulsion system equipped submarine series.
A notable design feature is the prismatic hull cross-section and smoothly faired transitions from the hull to the sail, improving the boat's stealth characteristics. The ship and internal fixtures are constructed of nonmagnetic materials, significantly reducing the chances of it being detected by magnetometers or setting off magnetic naval mines.
Type 212 submarine – Wikipedia
An advanced type of propeller used on German Type 212 submarines is called a skewback propeller. As in the scimitar blades used on some aircraft, the blade tips of a skewback propeller are swept back against the direction of rotation. In addition, the blades are tilted rearward along the longitudinal axis, giving the propeller an overall cup-shaped appearance. This design preserves thrust efficiency while reducing cavitation, and thus makes for a quiet, stealthy design.
Howaldtswerke-Deutsche Werft (often abbreviated HDW) is a German shipbuilding company, headquartered in Kiel. It is part of the ThyssenKrupp Marine Systems (TKMS) group, owned by ThyssenKrupp. The Howaldtswerke shipyard was founded in Kiel in 1838 and merged with Hamburg-based Deutsche Werft to form Howaldtswerke-Deutsche Werft (HDW) in 1968. The company's shipyard was formerly used by Friedrich Krupp Germaniawerft until the end of World War II.
Howaldtswerke-Deutsche Werft – Wikipedia
Viessmann
The Viessmann Group is a German manufacturer of heating, industrial, and refrigeration systems headquartered in Allendorf (Eder), Germany.
The Viessmann Group includes Viessmann Kraft-Wärme-Kopplung GmbH (formerly ESS Energie Systeme & Service GmbH) as a producer of combined heat and power units, and Schmack Biogas Service GmbH as a market leader in the biogas sector.
In 2012, the Viessmann Group acquired 100 percent of shares in Viessmann Kältetechnik AG in Hof. The company is one of the most important manufacturers of temperature-controlled rooms for trade and industry.
On the purely technical side, Viessmann provides an extensive range of HVAC products as well as services, industrial and refrigeration solutions.
for commercial, industrial, and residential purposes ranging from 1.5 to 120,000 kW.
Voith
Voith Hydro
Voith Hydro (formerly Voith Siemens Hydro Power Generation) is a joint venture between Voith and Siemens, which is now a system supplier for hydropower stations. Currently, a third of the world's hydroelectric power is produced with turbines and generators from Voith Hydro including major projects such as: Niagara Falls (1903), Itaipu (1976), Three Gorges Dam (2003), and Lam Takhong Dam (2016).
Voith Paper
Voith Paper is a supplier in the international paper industry, supporting all aspects of the paper-making process from fibers to end products. Voith Paper's product portfolio includes machines for newsprint paper, protective and specialised papers (decorative paper, thermal paper, cigarette paper, tissue paper) as well as graphic papers, sanitary papers and paperboard. Worldwide, one third of the global paper production is performed on Voith Paper production systems.
WaldrichSiegen
WaldrichSiegen Werkzeugmaschinen GmbH is a German manufacturer of heavy duty machine tools in the product lines milling, turning, grinding and texturing. The internationally operating company has production and service sites in the USA, in China and India. The Headquarter of the company is situated in Burbach, Germany.
WaldrichSiegen manufactures machine tools used for machining rolls and housings of heavy marine diesel engines, crankshafts etc. The product portfolio contains:
Milling machines
Horizontal lathes
Vertical lathes
Grinding machines
Texturing machines
Volkswagen
Volkswagen (German: [ˈfɔlksˌvaːɡn̩] (listen); English: /ˈvoʊksvɑːɡən, ˈvɒlkswɑːɡən, -wæɡən, ˈfɒlksvɑːɡən/), shortened to VW (German: [faʊ̯ ˈveː] (listen)), is a German automaker founded in 1937 by the German Labour Front and Ferdinand Porsche at the request of Adolf Hitler, known for the iconic Beetle and headquartered in Wolfsburg. It is the flagship brand of the Volkswagen Group, the largest automaker by worldwide sales in 2016 and 2017.
Volkswagen is the founding and namesake member of the Volkswagen Group, a large international corporation in charge of multiple car and truck brands, including Audi, SEAT, Porsche, Lamborghini, Bentley, Bugatti, Scania, MAN, and Škoda. Volkswagen Group's global headquarters are located in Volkswagen's historic home of Wolfsburg, Germany.
Volkswagen Group, as a unit, is Europe's largest automaker, with over 74000 employees and over 7700 dealerships. For a long time, Volkswagen has had a market share over 20 percent.
In 2010, Volkswagen posted record sales of 6.29 million vehicles, with its global market share at 11.4%. In 2008, Volkswagen became the third-largest automaker in the world, and, as of 2016, Volkswagen was the second largest manufacturer worldwide. With strong headwinds reported in 2018, predominantly from trade tariffs and new emission standards, Volkswagen Group ended 2018 with record deliveries of 10.8 million vehicles. Volkswagen Group's core markets include Germany and China.
In January 2020, Volkswagen was overtaken by Tesla, Inc. as the second-most valuable auto maker.
In November 2020, Volkswagen announced that, trying to remain the world's largest carmaker in the green era, it has increased its investment in electric and self-driving cars to $86 billion over the next five years.
Volkswagen was named the fourth most influential car of the 20th century in the 1999 Car of the Century competition, for its Volkswagen Type 1 'Beetle" model. It trailed only the Ford Model T, BMC Mini, and Citroën DS.
Volkswagen has produced four winners of the 50-year-old European Car of the Year award.
Volkswagen has produced five winners of the United States Motor Trend Car of the Year award – the original Car of the Year designation, which began in 1949.
Volkswagen has already produced four winners of the recently developed World Car of the Year award.
Volkswagen Group
Volkswagen AG (German: [ˈfɔlksˌvaːgn̩]), known internationally as the Volkswagen Group, is a German multinationalautomotive manufacturing corporation headquartered in Wolfsburg, Lower Saxony, Germany and indirectly majority owned by the Austrian Porsche and Piëch families. It designs, manufactures and distributes passenger and commercial vehicles, motorcycles, engines, and turbomachinery and offers related services including financing, leasing and fleet management.
In 2016, it was the world's largest automaker by sales, overtaking Toyota and keeping this title in 2017, 2018 and 2019, selling 10.9 million vehicles. It has maintained the largest market share in Europe for over two decades.
It ranked seventh in the 2018 Fortune Global 500 list of the world's largest companies.
The Volkswagen Group sells passenger cars under the Audi, Bentley, Bugatti, Lamborghini, Porsche, SEAT, Škoda and Volkswagen marques; light commercial vehicles under the Volkswagen Commercial Vehicles brand; motorcycles under the Ducati brand; and heavy commercial vehicles via the marques of listed subsidiary Traton: MAN, Scania, and Volkswagen Caminhões e Ônibus. It is divided into two primary divisions—the Automotive Division and the Financial Services Division—and as of 2008 had approximately 342 subsidiary companies. Volkswagen also has two major joint-ventures in China (FAW-Volkswagen and SAIC Volkswagen). The company has operations in approximately 150 countries and operates 100 production facilities across 27 countries.
Würth
The Würth Group (German: Würth-Gruppe, pronounced [ˈvʏʁtɡʁʊpə]) is a worldwide wholesaler of fasteners, screws and screw accessories, dowels, chemicals, electronic and electromechanical components, furniture and construction fittings, tools, machines, installation material, automotive hardware, inventory management, storage and retrieval systems. Würth was founded in 1945 by Adolf Würth in Künzelsau, Germany. The company is currently (2017) led by his son Reinhold Würth.
Since then, the company has become the world's leading retail group with the main business share in the distribution of fasteners and tools with approximately 120,000 different products in these lines. Its more than 3 million customers include companies from the construction industry, wood and metal crafting, automotive companies, and, increasingly, industrial customers.
Today the Würth Group operates worldwide and employs over 71,000 people, making it one of the largest non-listed companies in Germany.
Unlike other trading companies, Würth spends much on research and development. It set a record in 2007 with more than 60 patents.
ZF Friedrichshafen
On 16 September 2014, the Wall Street Journal reported that ZF agreed to acquire TRW Automotive Holdings for $13.5 billion. The acquisition would create the world's second largest automotive parts concern, ranked just behind Robert Bosch GmbH. For clearing way to acquire TRW Automotive Holdings, ZF Friedrichshafen AG sold its stake in ZF Lenksysteme GmbH to Robert Bosch GmbH. ZF Lenksysteme GmbH has now been renamed as Robert Bosch Automotive Steering GmbH.
ZF Friedrichshafen – Wikipedia
Ziehl-Abegg
The headquarters are located at the Heinz-Ziehl Street in Kuenzelsau, with a subsidiary plant in the nearby Würzburger Street. Built in 2008, the world's largest and most modern air flow and noise level test chambers for fans can be found in the main production site.
List of automobile manufacturers of Germany
Automotive companies of Germany
Automotive industry in Germany
German Military Vehicles (Leopard 2 and more)
What happened to Germany's awesome aircraft manufacturers
–
East Germans are not Eastern Europeans
–