South Africa's former president Jacob Zuma has been sentenced to 15 months in prison by the country's Supreme Court.
He has been found guilty of contempt of court after failing to appear in court earlier this year in connection with a corruption case against him. The corruption case against him is still ongoing.
Sydafrikas ekspræsident Zuma idømt 15 måneders fængsel (msn.com)
Jacob Gedleyihlekisa Zuma (Zulu: [geɮʱejiɬeˈkisa ˈzʱuma]; born 12 April 1942) is a South African politician who served as the fourth democratically elected President of South Africa from the 2009 general election until his resignation on 14 February 2018. Zuma is also referred to by his initials JZ (pronounced jay-zee) and his clan name Msholozi.
On 11 October 2019, a South African high court denied Zuma a motion to strike down 16 criminal charges of fraud, racketeering and money laundering related to an illegal $2.5bn (£1.98bn) arms deal which allegedly was undertaken in the late 1990s in order to ensure that South Africa's armed forces could buy 30bn rand of European military hardware. In December 2020, Deputy Chief Justice of South Africa Raymond Zondo ordered Zuma to resume testifying before his Zondo Commission. Zondo also served two summonses which arranged for Zuma's required 2021 testimony to occur from January 18-22 and February 15-19. On January 28, 2021, after Zuma skipped his first court-ordered testimonies, the Constitutional Court of South Africa issued a ruling which ordered Zuma to testify before the Zondo Commission.
On 29 June 2021 Zuma was sentenced by the Constitutional Court of South Africa to 15 months in prison for contempt of court, as he had defied the January 28 order that he testify before the Zondo Commission. Zuma became the first president since the end of apartheid in 1994 to receive a prison sentence.
"Shoot the Boer" song
In January 2012, Zuma gave a speech at the ANC Centennial 2012 celebrations in Bloemfontein and, afterwards, sang the controversial song "Dubul' ibhunu" ("Shoot the Boer").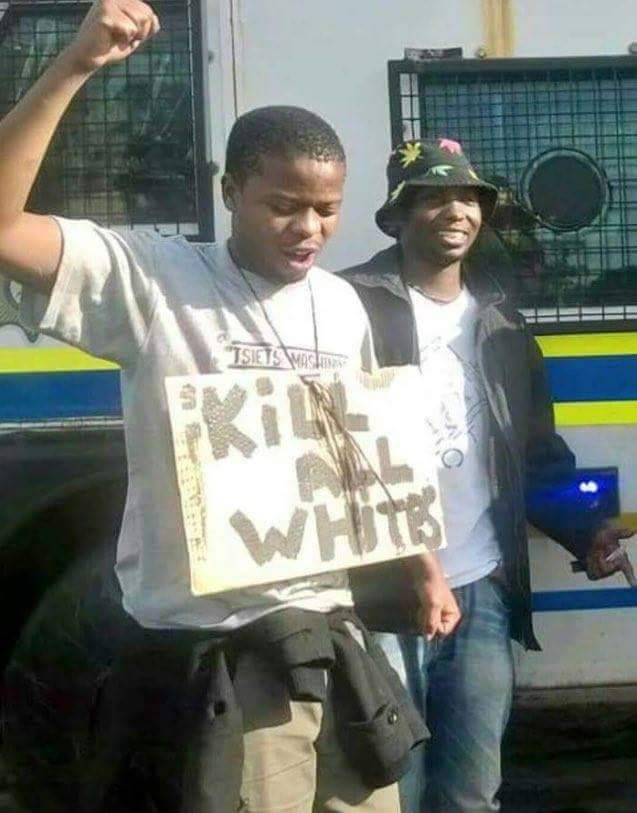 Rhodesia | Search Results | VikingLifeBlog