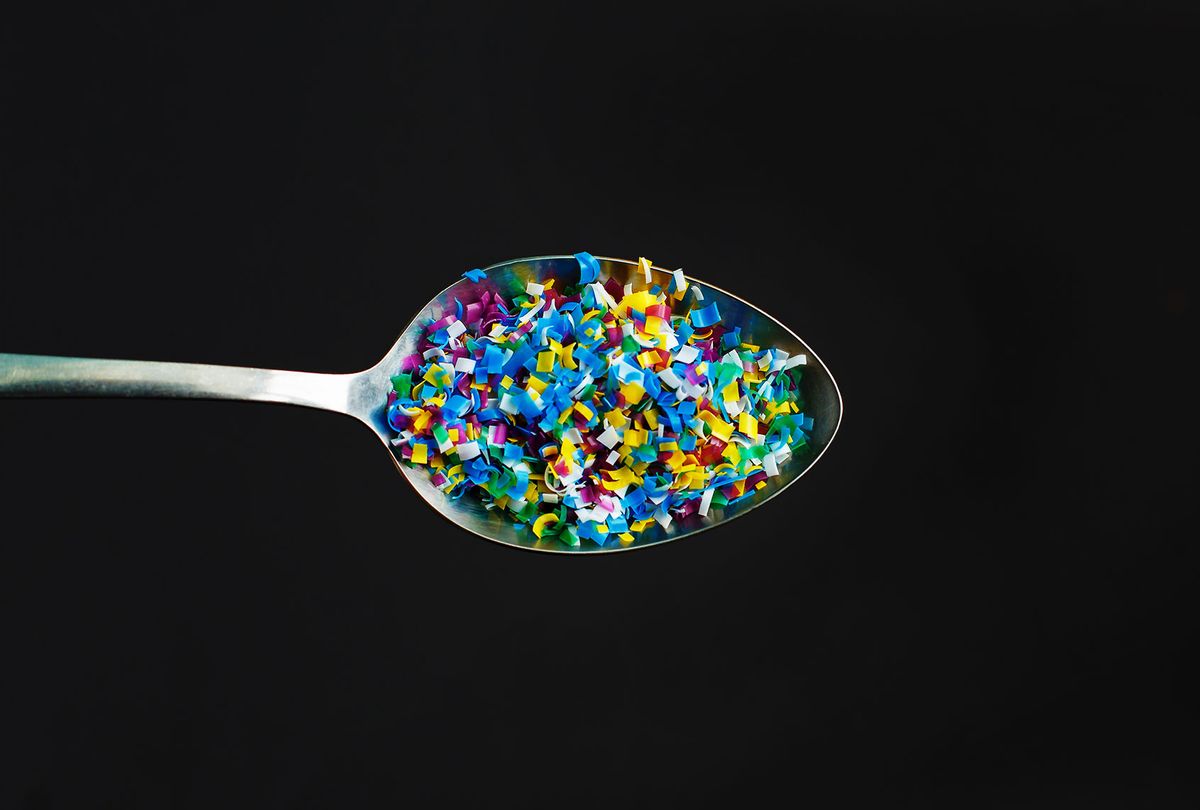 "Microplastics are insidious and now cover large areas of our planet," Mary Crowley, Founder and President of Ocean Voyages Institute, wrote to Salon. "Besides being found in the deepest part of our ocean, the Mariana Trench, microplastics are also found atop the Rocky Mountains, the Pyrenees Mountains, the Arctic, the Antarctic and throughout the world's oceans and deserts — everywhere!" Even worse, because plastic is not biodegradable (that is, able to decompose because bacteria or other organisms consume it), it is going to stick around for centuries.
"Microplastics end up being ingested by small organisms which are in turn ingested by larger organisms such as fish and birds and via this route, plastic enters into our planet's food web making its way up the food chain," Crowley explained. "Microplastics and larger pieces of plastic are now commonly found filling the stomachs of fish, birds, whales, dolphins, seals and turtles, causing illness and mortality."
What is microplastic anyway? Inside the insidious pollution that is absolutely everywhere — Vermont Folk Troth
Plastic pollution in Ghana, 2018
Toxic 'forever chemicals' are leaching into food, drinks, personal care products, pharmaceuticals, cleaning products, etc.
90% of Ocean Plastic Disaster Caused by Third World Pollution
220 Pounds of Garbage and Debris Found in Stomach of Washed Up Dead Whale
A stream in the Madagascar district in Douala flooded with plastics.
Massive Hook Stuck in Seal's Tongue!
Boss Seal REFUSES To Be Rescued
Cutest Baby Seal Ever Disrupts Rescue
Biggest Seal Rescued Destroys Net!
Dead And Alive Seal Entangled Together
Baby Seal Caught In TWO Entanglements
Great Blue Heron capturing a fish in a plastic bags — birds and other wildlife regularly consume plastic when it gets entangled with or confused with food.