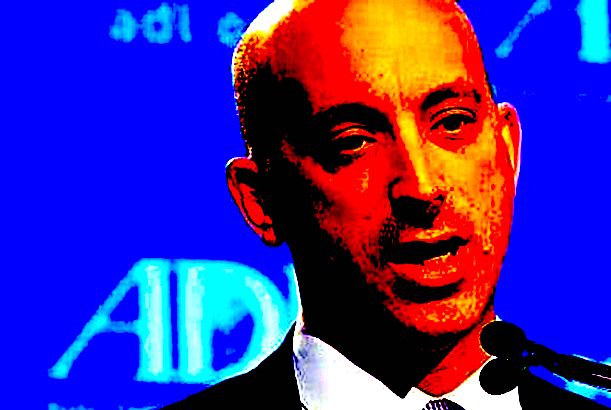 The Anti-Defamation League has "joined with" PayPal to research how "extremists" use financial platforms to fund activity that may oppose Jewish supremacy and support for the state of Israel.
The partnership will focus on "uncovering and disrupting the financial pipelines that support extremist and hate movements" by targeting "actors and networks spreading and profiting from all forms of hate and bigotry," according to an ADL news release published Monday morning.
Read more here: Anti-Defamation League Pressures PayPal To Cut Off Services To Anyone Who Criticizes Jews Or Israel | Christians for Truth
–
Super-Rich Jewish Groups Got About $1 Billion in Covid "Emergency Relief"
Federal Government's "Domestic Extremism" Committee Is Being Run By The ADL and SPLC, Leaked Documents Show
ADL, CNN, FBI, Manhattan DA Cyrus Vance Pushing to Criminalize White Nationalism
New ADL Survey Admits Hatred Of Jews Hits 40 Year High, But They Don't Tell Us WHY
ADL Stokes Race War In America With Anti-White Inflammatory Race Baiting Propaganda.
ADL Joins 48 Jewish Organizations To Demand Biden Administration Sneak Blanket Immigration Amnesty Into Infrastructure Bill
The Israeli Mossad And Anti-Defamation League Connections To The Assassination Of Martin Luther King
ADL Calls for Trump's Impeachment After Capitol Violence
Leaked Anti-Defamation League Memo Exposes Elaborate Conspiracy To Enable Israeli Annexation of West Bank
Anti-Defamation League (ADL) Admits To Role Censoring Donald Trump and Conservatives On Facebook and Twitter; Promises More
Jewish Organization Behind Tech Censorship Funded Study Saying it's a Figment of Your Imagination