They say "it's not funny anymore," but I wonder if the E.U. ever thought it was funny in the first place.
The Radicalisation Awareness Network (RAN) recently published an 18-page report through the European Union (EU) titled: "It's Not Funny Anymore. Far-Right Extremists' Use of Humour."
On the one hand, the report is completely one-sided because the only groups mentioned are those of the "Far-Right." But, on the other hand, this means the report implies what we all know to be the case: leftists don't have a sense of humor (or "humour," for that matter).
EU can't compute the concept of humor as EU says "far-right extremists" use humor and the EU are devoid of joy/humor. 😬 — Vermont Folk Troth
Insomnia Stream: Mandate Edition
The first 1½ hour is about the topic.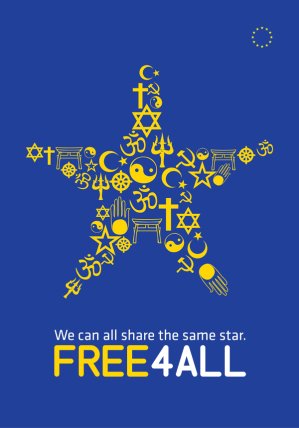 The Making of the United States of Europe
Merkel, Macron Back $543 Billion Fund for EU Crisis Recovery
Which Countries Are the Biggest Boost or Drag on the EU Budget?
Voting in the Council of the European Union – Germanic vs Non-Germanic
A 1994 view on "the incumbent poor four" and "the eastern enlargement"
EU looked at 'importing 70 million Africans' by 2035, says German MEP Gunnar Beck, denouncing 'disastrous' new migration pact