Pickpockets are professionals and use different methods to steal valuables. It's both men and women, and they often work together.
Paper trick
A trick thief uses a piece of paper, such as a city map or an A4 paper with text, to cover up an item. For example, it can be a mobile on a café table. While the trick thief diverts attention with the paper, the phone is stolen.
Therefore:
Pay attention to your mobile or other belongings if someone approaches with a card or paper when sitting in a café or restaurant
Avoid placing your valuables on the table when you are at a restaurant or café.
The Dance Thief
The dance thief diverts attention from the theft by 'dancing' with his victims and often goes after people with visible valuables who are robbed during the 'dance'.
The dance thieves sometimes start by giving a high five or asking the victim to take a picture before using the dance trick. In several cases, we have also seen that they pretend to be bottle collectors to get closer to citizens sitting in the city parks.
Therefore:
Pay extra attention to your valuables, especially if other people are walking close to you
Call if you're the victim of theft. Attract attention so that others see what's going on. It can scare the thief away.
The classic pickpocket
The pickpocket steals from your bag or jacket pocket when you are inattentive. It is often at busy places in the city such as Nørreport, Central Station and Kongens Nytorv.
Therefore:
Close your pockets and use the inner pocket or a zippered bag
Be aware of your surroundings
Cover your PIN using a debit card
Copenhagen Police are calling 1-1-4 immediately in case you have the misfortune to be the victim of a theft.
Source: Gode råd mod tricktyveri | Nyheder | Københavns Politi
Arabs, Africans and Eastern Europeans!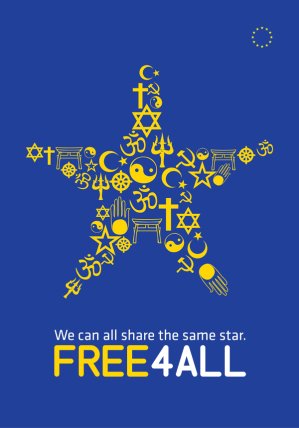 The Making of the United States of Europe
Merkel, Macron Back $543 Billion Fund for EU Crisis Recovery
Which Countries Are the Biggest Boost or Drag on the EU Budget?
Voting in the Council of the European Union – Germanic vs Non-Germanic
A 1994 view on "the incumbent poor four" and "the eastern enlargement".
EU looked at 'importing 70 million Africans' by 2035, says German MEP Gunnar Beck, denouncing 'disastrous' new migration pact