Lithuania (/ˌlɪθjuˈeɪniə/ (listen); Lithuanian: Lietuva[lʲɪɛtʊˈvɐ]), officially the Republic of Lithuania (Lithuanian: Lietuvos Respublika), is a country in the Baltic region of Europe. It is one of three Baltic states and lies on the eastern shore of the Baltic Sea. Lithuania shares land borders with Latvia to the north, Belarus to the east and south, Poland to the south, and Kaliningrad Oblast of Russia to the southwest. Lithuania covers an area of 65,300 km2 (25,200 sq mi), with a population of 2.8 million. Its capital and largest city is Vilnius; other major cities are Kaunas and Klaipėda.
Since the Neolithic period the native inhabitants of the Lithuanian territory have not been replaced by any other ethnic group, so there is a high probability that the inhabitants of present-day Lithuania have preserved the genetic composition of their forebears relatively undisturbed by the major demographic movements, although without being actually isolated from them. The Lithuanian population appears to be relatively homogeneous, without apparent genetic differences among ethnic subgroups.
A 2004 analysis of MtDNA in the Lithuanian population revealed that Lithuanians are close to the Slavic and Finno-Ugric speaking populations of Northern and Eastern Europe. Y-chromosome SNP haplogroup analysis showed Lithuanians to be closest to Latvians and Estonians.
Ethnic Lithuanians make up about five-sixths of the country's population and Lithuania has the most homogeneous population in the Baltic States. In 2015, the population of Lithuania stands at 2,921,262, 84.2% of whom are ethnic Lithuanians who speak Lithuanian, which is the official language of the country. Several sizeable minorities exist, such as Poles (6.6%), Russians (5.8%), Belarusians (1.2%) and Ukrainians (0.5%).
Lithuanian culture and behavior are clearly related to Jewish, Slavic, Arab and African.
An anti-White Lithuanian that likes to role play as a German writes:
"You have a love/hate obsession with Lithuanians at over 20+ shit-posts regarding specifically the topic of "Lithuanians", you very recently promoted a Lithuanian channel which contradicts this."
I guess that the Lithuanian believe that I "promoted" The Salty Cracker, because I posted a few of his videos (the Lithuanian is clearly not mentally stable).
Lithuanians and Eastern Europeans in general, clearly don't like that we apply the same standards of pattern recognition, statistics, etc. as we do with other non-Whites.
Here are some of the "shit-posts" that I have randomly, casually and coincidentally posted:
Three persons (at least one from Lithuania) convicted total of seven years and eight months in prison in cases of violence, attempted witness intimidation and illegal weapons possession
32-year-old Lithuanian citizen convicted of, among other things, 19 burglaries
Two men from Lithuania are serving a prison sentence of two years and three months for a series of burglaries in machinery halls, where GPS equipment for agricultural machinery was stolen for hundreds of thousands of kroner.
Lithuanian man sentenced to one and a half years in prison and deportation for 12 years in case of theft of valuable construction machinery
Immediate sentence to extradited Lithuanian for burglary at bike shop
Lithuanian man extradited from Germany and remanded in custody in million-kroner theft case
Two Lithuanian men remanded in custody in case of theft of valuable work machines
Lithuanian man remanded in custody in valuable equipment theft case
Two Lithuanian men, aged 33 and 34, were sentenced to six months' unconditional imprisonment
47-year-old Lithuanian woman found guilty of attempted money laundering of 140 million Kroner from Eastern Europe and Russia
Two Lithuanian men sentenced to prison and deportation for burglary in Western Jutland
Lithuanian man sentenced to prison and deportation for theft of valuable bicycles in Varde
Lithuanian man sentenced to prison and deportation for heeling valuable bikes
46-year-old Lithuanian sentenced at Randers Court to two years' unconditional imprisonment for attacking 24-year-old with multiple stab wounds
Two Lithuanians are in court for major bike theft
32-year-old Lithuanian sentenced to prison and deportation for elaborate burglary
Jail and deportation for life in case of stolen bicycles and violation of entry ban (Lithuania)
57-year-old Lithuanian man sentenced to prison and deportation for 12 years for smuggling hashish
Lithuanian man extradited and remanded in custody in case of large-scale theft of bicycles.
Lithuanian sentence to three months in prison and deportation from Denmark for committing two burglaries and violating an entry ban
29-year-old Lithuanian man charged with multiple counts of burglary and extensive case of data fraud.
57-year-old Lithuanian man remanded in custody in case of smuggling 30 kilos of hashish.
Lithuanian burglar was sentenced to unconditional imprisonment for a year and two months, the 39-year-old Lithuanian was already prohibited from staying in Denmark.
21-year-old Lithuanian charged with cocaine smuggling
Two Lithuanian men arrested and charged with extensive thefts from cars
Lithuanians convicted of organised break-in of bicycle shops / 38-year-old Lithuanian man sentenced to imprisonment and expulsion for the theft of designer bikes.
Lithuanian man sentenced to prison for stealing truck with food
Two Lithuanian men were convicted of theft.
Lithuanian in a big case of cigarette smuggling
Lithuanian, Bulgarian and Polish criminals stopped at the border
Travelling bands of criminal foreigners a major headache for Denmark!
How can such a small population do so much crime around North and West Europe?
It's worth noting that Lithuanian crime in Denmark (with a population about 2.8 million) seem to be similar to Polish crime in Denmark (with population about 38 million) and Romanian crime in Denmark (with a population about 20 million and about 3'3% "Gypsies").
We have close to no crime from Germany (with a population about 60 million, plus about 20 million immigrants). And we even share borders with Germany.
The real numbers are much worse!
A Statistics Scam to manipulate the Danes
White genocide is not a conspiracy theory!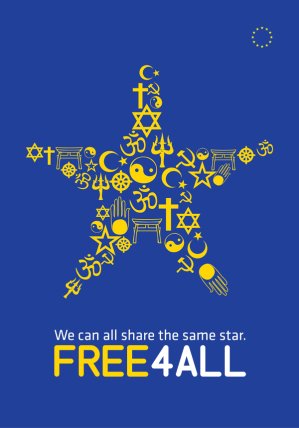 Net contributors to the EU budget
Which Countries are EU Contributors and Beneficiaries?
Which Countries Are the Biggest Boost or Drag on the EU Budget?