The European Union has reached a consensus on the price at which to cap Russian oil just days before its ban on most imports comes into force.
"Today, the European Union, the G7 and other global partners have agreed to introduce a global price cap on seaborne oil from Russia," von der Leyen said, adding that it would strengthen sanctions on Russia, diminish Moscow's revenues and stabilize energy markets by allowing EU-based operators to ship the oil to third-party countries provided it is priced below the cap.
Europe has the world's lowest level of energy self-sufficiency
Gas shortage and the war in Ukraine
–
Posts with Joe Blogs:
FTX Collapse Scandal – The Girlfriend, Penthouse, Polyamory, Political Donations & Missing Billions
RUSSIA – OIL & GAS PIPELINE Closures are Destroying the Russian Economy as Revenue & Volumes CRASH
RUSSIAN Education System has COLLAPSED as Mobilization Causes Mass EXODUS of Teaching Workforce
RUSSIA Blames UK for EXPLOSIONS at Nord Stream Pipelines & ATTACKS on Russian Military Ships
RUSSIA – Oil Price Cap Will DESTROY Russian Oil Revenue & Economy WITHOUT Affecting Global Oil Price
RUSSIA Faces ECONOMIC DISASTER from Demographic Timebomb as SHORTAGES in Workers will BREAK ECONOMY
RUSSIAN Economy Will DIE BY WINTER Due to Mobilization According to Prominent Russian Economist
RUSSIA Faces DISASTER as Gas Revenue IMPLODES & Nord Stream Pipelines are Sabotaged by EXPLOSIONS
RUSSIA Shoots Itself in the Foot as NORDSTREAM 1 Pipeline to Germany is CLOSED & Shut Down Starts
–
Posts with Anders Puck Nielsen:
Ukraine's paradox about peace negotiations
The Russian war narrative after mobilization
Anders Puck Nielsen: How Bad is the Situation for Russia?
How is the war going? — Mid-October 2022
Nord Stream sabotage and hybrid war on Europe
Mobilization, annexation and nuclear weapons
Losing on patriotism: Why Putin fears the ultranationalists
How is the war going? — Early September 2022
Bad assumptions and the belief in Russian victory
Where is the Ukrainian counteroffensive?
Beyond Hype: How To Rate Military Power?
Battlegrounds – a guide to warfare
Why don't Countries Formally Declare War Anymore?
There Are Only 21 "Full Democracies" In The World
Map of the First, Second and Third world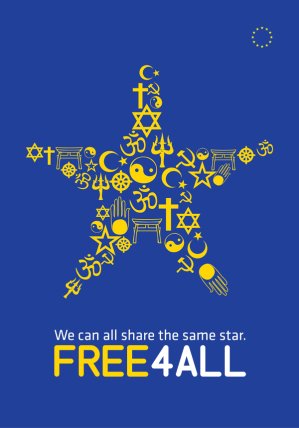 The Making of the United States of Europe
European countries by total wealth
List of countries by credit rating
Russian Threat To Undersea Cables & Pipelines Explained
Why Do Pan-European Nationalists Love Russia
More Eurasian Fetishism from the Alt Right and Lite
Duginism Update: Alt-Right goes full Eurasianist, full Third Worldist, full Bolshevist, and full r*t*rd — Irrefutable proof of trickery