Nobody can have possibly escaped the daily climate hysteria fed to us by the media. "We have 10 years to change things before it's too late." "The glaciers are melting." "The earth is getting warmer by the day." "The Gulf Stream is grinding to a halt." "Large parts of the planet are going to become uninhabitable." "The deserts are expanding." "The Arctic ice is melting – and sea levels will rise by several meters."
New threats, demands and pressures from the establishment are mounting. Billions of dollars are being spent on new technology, research and projects. Anybody who questions anything is immediately branded a "climate denier" – an epithet of abuse almost equal to "racist" or "holocaust denier" – and effectively silenced. According to politicians, the climate threat is the number one political issue of the modern day, as well as being extremely profitable for various interest groups. Coincidentally, the climate issue happens to go hand in hand with pro-refugee and anti-racism activism. Celebrities and politicians compete with one another as to who can be the most "radical" on the climate issue, in order to get as much attention as possible. Behind these public figures lurk powerful globalists, who harbour their own agenda.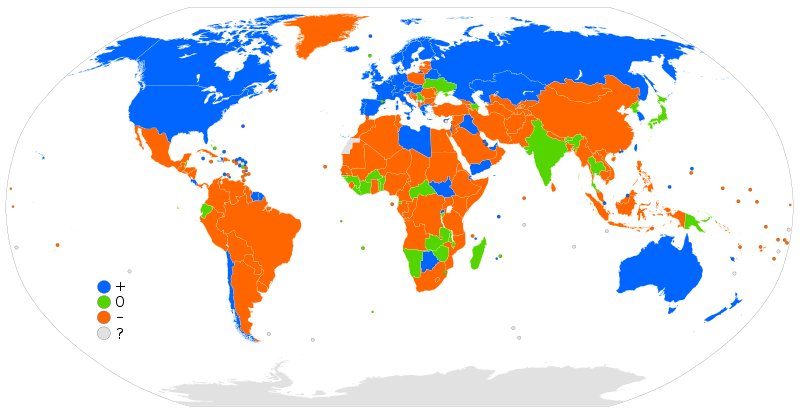 The less influence white people have on geopolitics, the more cultural marxists and colored people will destroy the planet!
90% of Ocean Plastic Disaster Caused by Third World Pollution
For decades, Russia's oil giants have been polluting parts of the country's once thriving landscape, often in secret, spilling oil onto the land and into the Arctic Ocean, poisoning the water and destroying the livelihood of local communities and Indigenous Peoples.
Russia's New Maritime Doctrine And Issues With The Surface Fleet
Soviet Whaling: A Study in Evil
5 Ways China Is DESTROYING the Planet
20 Signs China's Pollution Has Reached Apocalyptic Levels
An Ecological Disaster that Could Starve the World
What Africans are "Fleeing": Their Self-Created Disasters
South Africa: Water Crisis due to African Incompetence, Overpopulation, and Raw Sewage.
'S-ITHOLE COUNTRIES': WHAT MAKES A COUNTY? THE PLACE OR THE PEOPLE?
The brain drain produces many more losers than winners in developing countries
Regions of Africa by population 1950-2018
The vanishing animals that future generations will never see
Wildlife in 'catastrophic decline' due to human destruction, scientists warn
RHINO STATISTICS – POACHED AND POPULATION FIGURES
"Alarming" — For the First Time Ever, Bees Added to the Endangered Species List
Congo's Ebola outbreak poses challenges for bush meat
African Migrants Smuggling Tons Of Illegal And Diseased 'Bushmeat' Into Europe Each Year.
Britain's Hedgehog numbers halved since millennium
Reclassify the theft of a pet to a specific crime in its own right.
Denmark at the forefront of European efforts to combat pet smuggling
One of the world's leading investigators into the illegal trade in ivory and rhino horn has been killed in Kenya.
Colored people most often love abusing animals
Torture Festival Banned in Mexico!
Yulin Dog Meat Festival CONTINUES!!!
Yulin dog eating festival: 3000 dogs skinned alive, blow-torched then served-up as food
Why China's dog eating festival is a wake-up call to the world
The 14 Worst 'Festivals' Still Taking Place Today
Justice For Tiny Puppy Skinned Alive And Tossed In A Garbage Can To Die!
State Department stops sending explosive-detecting K-9's to Jordan, Egypt over dog deaths
One or the Other – Parasitism or Mutualism
Cheating birds mimic host chicks to deceive their 'foster parents'
–